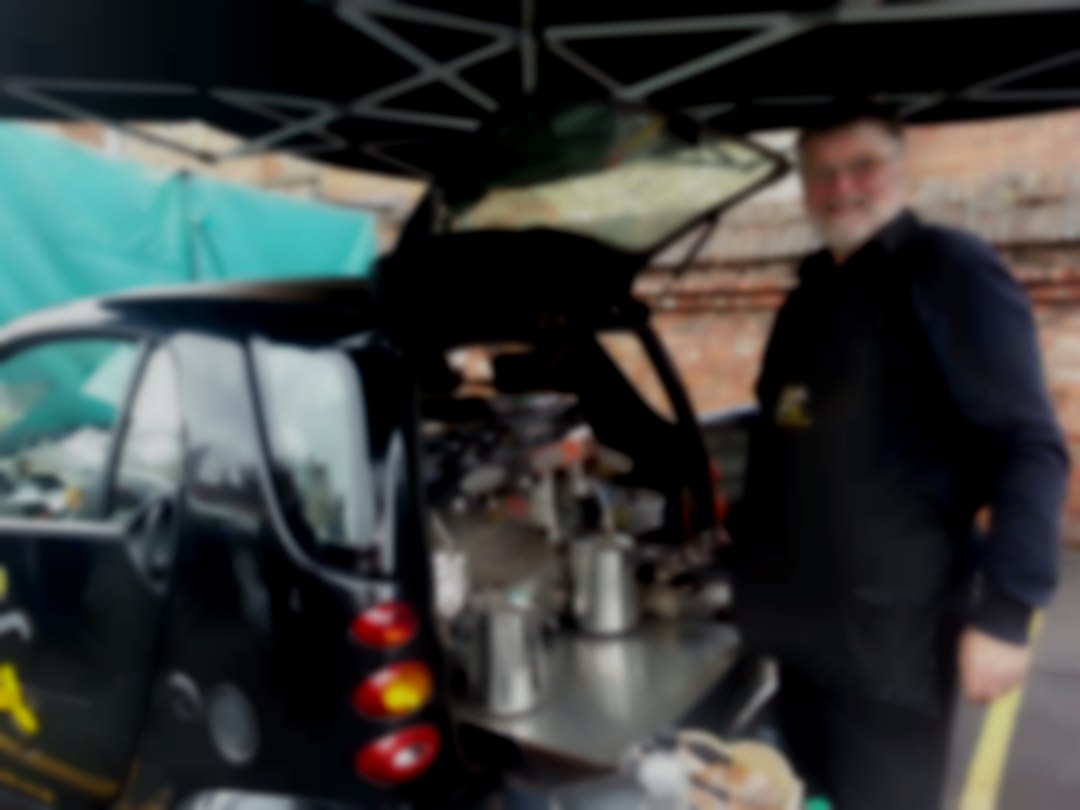 Bob the Coffeeman
Novel way of serving a good cup of coffee
About Bob the Coffeeman
I write to introduce myself and company. I drive a small Black Smart Car which has been converted to be an espresso coffee machine, I am able to drive into the smallest of places, open up and serve the very best coffee.
I would welcome the opportunity of having a pitch at your forthcoming event, perhaps you already have 'caterers' on site but I offer a novel way of serving a good cup of coffee. This is a one man operation and I as owner and operator will always turn out 'smartly' dressed in black - trousers, shirt and with a black apron displaying the distinctive logo of my company.
The car is black and can be covered by a black gazebo ( 3 meters square). The coffee machine and all inside surfaces are stainless steel, the car carries its own power and water supply and is therefore self sufficient for a days work.. all in all this is a fun way to serve coffee at an event.
Services

Get quotes from Bob the Coffeeman
and dozens of other professionals in your area