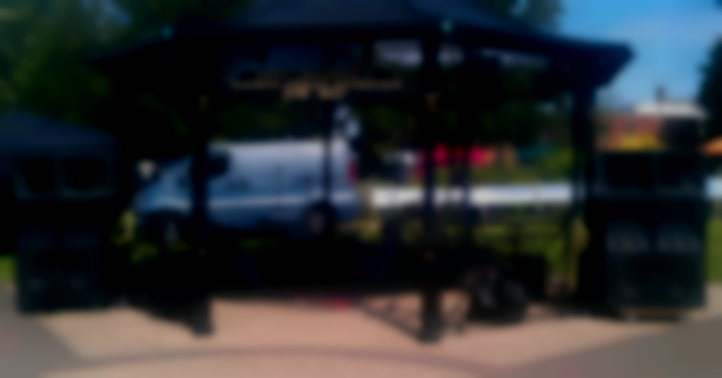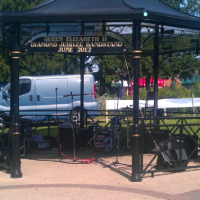 Funky Parrot Sound and Light
Complete sound systems, Microphones, Amplifiers, Speakers, Lighting, all top brand, professional equipment for hire, even at short notice. Lower priced, small system, available for house parties. Best prices, for Hinckley/Nuneaton area.
About Funky Parrot Sound and Light
Based in Hinckley, Leics, we supply all types and sizes of complete, professional quality Public Address, or Sound Reinforcement systems.
Individual components are also available, which we can supply, in emergencies, to cover breakdowns, loss or damage of performer's equipment, such as; Microphones, Amplifiers, Mixers, Speakers, just a microphone stand, or even a lead.
From a basic, public meeting address system, to a fully planned complete 10,000 watt concert system with operator,
Pricing ranges from a battery powered, 50w. arena announcement package at £50, to 24 channel 10kw concert system, with rear of house control desk, supplied together with microphones, stands, leads and monitors, at around £500, . All packages come with backup amplifier and mixer to cover the unlikely, but possible event of breakdown.
All high power amplifiers are manufactured by Crown, Speaker packages, from Community, Electrovoice, Eminence and Tannoy.
Basic lighting by Abstract, Pulsar and Ryger. Coloured flood lighting equipment, is in the form of Par can spotlights, with colour filters and controllers
Premium vintage effects, by Rank Aldis and Optikinetics are also available, In very special cases, it is also possible to produce a full 1970s psychedelic lightshow, with projected kinetic liquid and graphic images,
All appliance testing and maintenance is in house, and appliance testing and servicing of customer's own equipment is also available.
Aiming to be highly competetive, pricewise, we prefer to only cover the Leicestershire Warwickshire area. We can cover other areas, but, please be aware of travelling costs.
Typical Clients
Event organisers requiring any type of sound amplification, Bands or D.J.s working larger or outdoor venues,
For Bands or D.J.s experiencing the crisis of failed equipment, we offer an emergency hire service.
Party hosts, turning their guests into entertainers, (Karaoke) Public functions, such as Shows, Carnivals, Firework displays or Celebrations.
Whilst we provide equipment for playing C.D. or Vinyl recordings. As this could involve PRS & PPL fees, we do not provide the source material such as C.D. vinyl or computer sources this is the responsibility of the D.J. or organiser.

Get quotes from Funky Parrot Sound and Light
and dozens of other professionals in your area