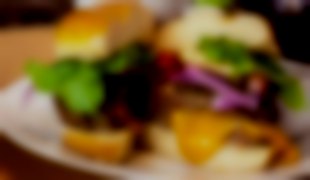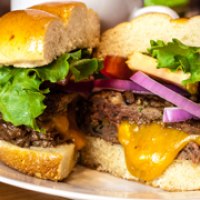 Poppy's Mobile Catering
Our inspiration comes from the area of Wessex, and we have tried to bring together Saxon food with locally sourced food and give it a twist of our own.
About Poppy's Mobile Catering
In 2010 Poppy's started to serve just regular burgers and breakfast rolls along with bratwurst and currywurst. Over the past four years, Poppy's has designed a completely new style menu. Yes we still have the standard catering burger, because people still like them, but now we also have:
Beef, pork & apple, pork & beef and pork with Greek style seasoning. All made with fresh ingredients and meat from Blandford Forum's own butchers. We also on occasion make venison burgers, which our customers love. Our fifth burger is unique, not only is it delicious and healthy, it's vegan friendly as well as totally gluten free.
We can also offer traditional German sausages:
Our bratwurst sausage is made in Dorset to a traditional German recipe.
Our krakauer and frankfurter are imported from Germany.
Our breakfast sausage is made to our own recipe by The Dorset Larder in Blandford Forum.
And, we use cheddar cheese and Monterey Jack cheese instead of the usual sliced cheese for those who want a cheeseburger or cheese baguette.
Typical Clients
We provide catering for Music Festival, camping events, Sports events birthday parties even wedding receptions.
All of our food is freshly cooked and we are able to cater for most dietry needs.
Seperate cooker, pans and cooking utensils are used to prepare and cook vegetarian or vegan food, to prevent any cross contamination with meat products.

Get quotes from Poppy's Mobile Catering
and dozens of other professionals in your area