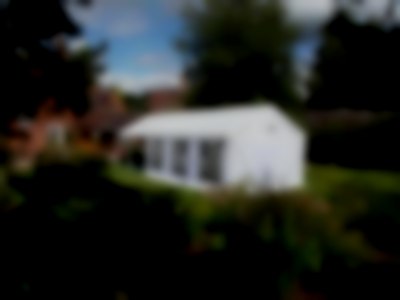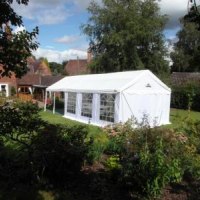 Wyre Forest Marquee Hire
Small garden marquees for parties up to 100 guests in Worcestershire, Shropshire and Herefordshire.
About Wyre Forest Marquee Hire
Wyre Forest Marquee hire was set up by local husband and wife team Andrew and Rebecca Rawlinson. They had been holding parties every year since moving into their current property in Kidderminster to celebrate Toby, their son's birthday. Every year they wanted to hire a small or medium sized marquee to provide shelter for the guests in case it rained or if it was too sunny for the children so they could sit in the shade. It was beginning to prove harder and harder to find a company to hire a marquee from, eventually having to use companies from some distance away. Realising that there were no firms locally that could hire marquees especially for smaller events, they decided to set up their own company to serve the locality of Wyre Forest.
From their own experience in and with service industries, Becky and Andrew know the importance of customer service and that is why every customer and potential customer is treated equally with the utmost respect, ensuring that the customer feels assured that they have nothing to worry about when it comes to organising their event, party, celebration or fete.
Kiddermintser
Worcestershire
DY10 4UB
Typical Clients
We provide marquees, lighting solutions, tables chairs, catering equipment including crockery, glassware, cutlery and table linen, in fact everything you could want for an outdoor party. We speicalise in events with less than 120 guests.

Get quotes from Wyre Forest Marquee Hire
and dozens of other professionals in your area