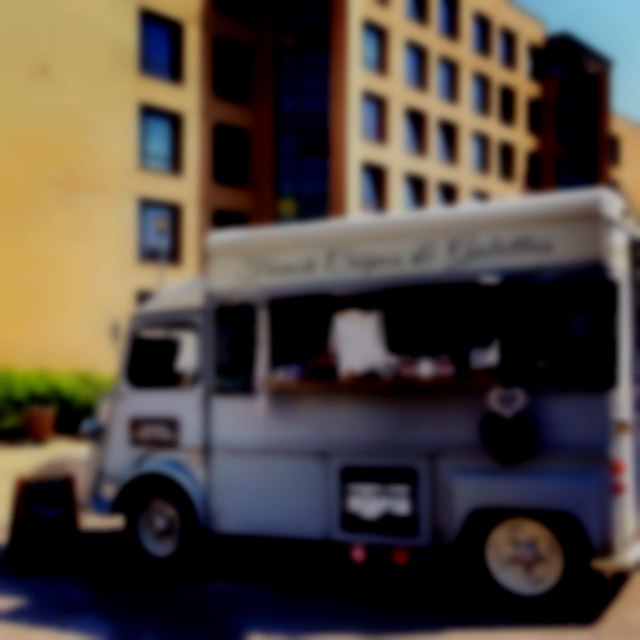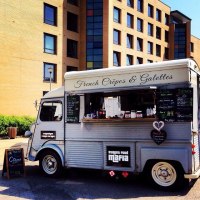 La Petite Bretonne
At La Petite Bretonne, we are not just passionate about food or about Brittany or even France… We are passionate about sharing the exquisite taste of French cuisine, which is so widely represented in the modern Creperie menus.
About La Petite Bretonne
"Crepes and Galettes are a great platform to initiate, educate and start discovering the several culinary specialities of the French Terroir".
For decades, Creperies around France have moved away from traditional crepe fillings to more sophisticated adaptation of regional specialities to suit sweet and savoury crepes (Galettes).
This is why you can find Tartiflette, Raclette, Bayonne Ham, Salty caramel and much more…
Our aim is not only to offer our customers authentic French crepes but also to give them a unique experience by making them feel they have travelled to France in an instant.
If you are looking for us, you can't miss our grey and cream Citroen legend… A 1977 HY van, left hand drive…
Having lived in the UK since 2002 and considering ourselves part Yorkshire, we are still very close to our French roots and we are not even close of loosing them.
Our love for Yorkshire and the openness of our peers up here, has led us to start a project of restoring a classic Citroen HY van in 2013, enabling us to bring tasty treats to our fellow Notherners!
We fell in love with the idea of owning this Citroen classic and started our search for one. Lucky for us, a local business in Holmbridge, specialised in Citroen Classics, gave us loads of advice and we fell ready to take the leap and get one from France.
We found our van in Calais, which was really handy, and brought it back on the Zeebrugge to Hull Ferry.
Services

Get quotes from La Petite Bretonne
and dozens of other professionals in your area