How it Works
Event Organisers
1
Tell us what you need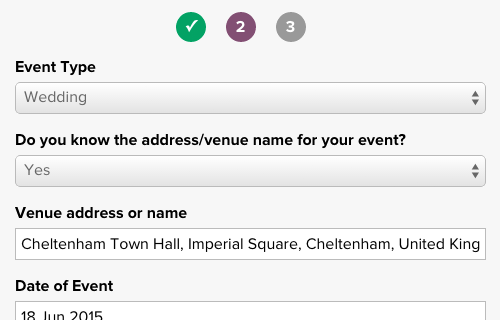 2
Choose the right supplier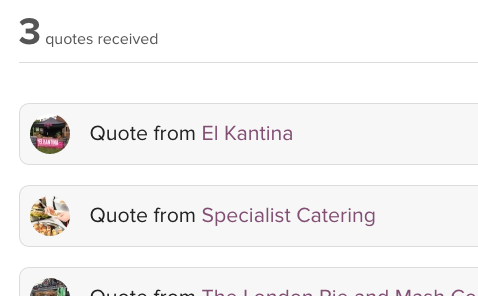 3
Leave Feedback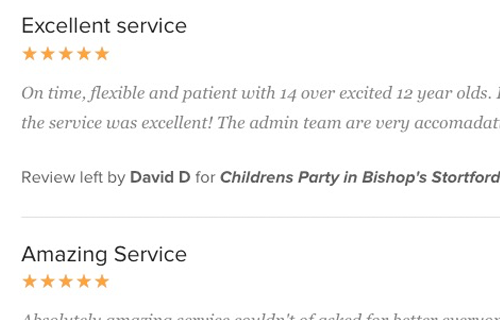 Don't just take our word for it..
Hear from some of our users who have used our system to find great suppliers
"What a great website, really simple and user friendly. I have a new baby and am very short on time, this website was the perfect solution. I will recommend to friends and use it again. Many thanks for your help."
Natalie Newton, Hornchurch
"Thank goodness for this website, I had to find a caterer for our office party and didn't know where to start. I created a request and had 4 great quotes in under an hour. The party was a great success, will definitely be back again soon."
Emma Howes, Manchester
Still want to know more?
Check out our video for a simple overview of how the system works