Planning a wedding and looking for alternative services? We have a whole new range of exciting new services on the Add to Event platform that will fit perfectly into your big day. Wedding organisers from all over the UK trust us to find the very best in wedding services, and we're always adding to our list.
There's loads to choose from, from Crazy Golf and Donut Walls to 360 Photo Booths, Prosecco Vans and fun wedding day transport...and much more! Here at Add to Event we're renowned for our unrivalled ability to bring together all the very best in event planning services, all under one roof. So, whatever you need for your big day, whether you're looking for a memorable alternative to the norm or you prefer something more traditional, we're confident you'll find it all right here.
To give you an idea of some of the amazing services we have to offer, here's a little taster of some of our most popular alternative services being chosen by wedding organisers right now: 
1) Crazy Golf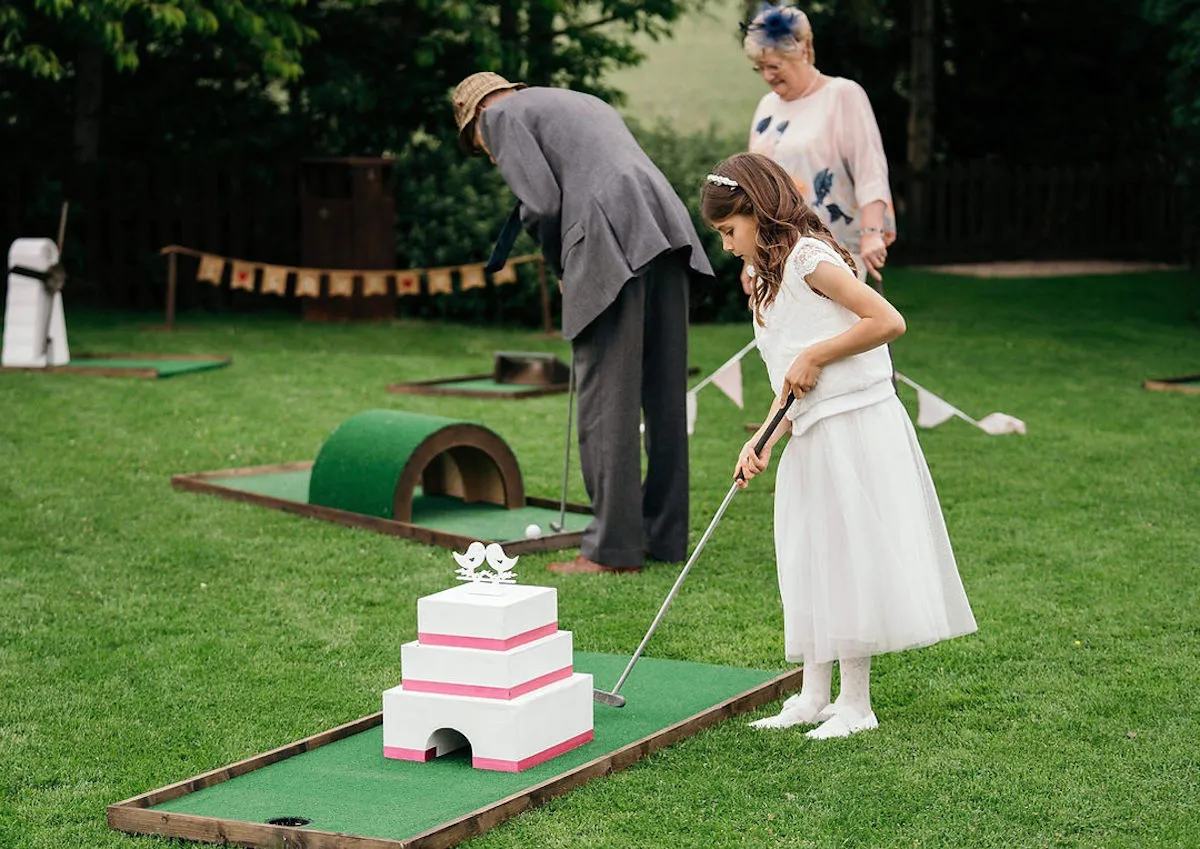 Crazy golf is popular with all ages and can fit easily into pretty much any location, both indoors and outside. This fun game is a great way to keep guests entertained before the wedding breakfast or during your reception, and it's really easy to set up.  Our crazy golf hire services come highly recommended and are suitable for all kinds of events – not just weddings! So if you're looking to add a little bit of fun competition to your special day, take a look.
2) Donut Walls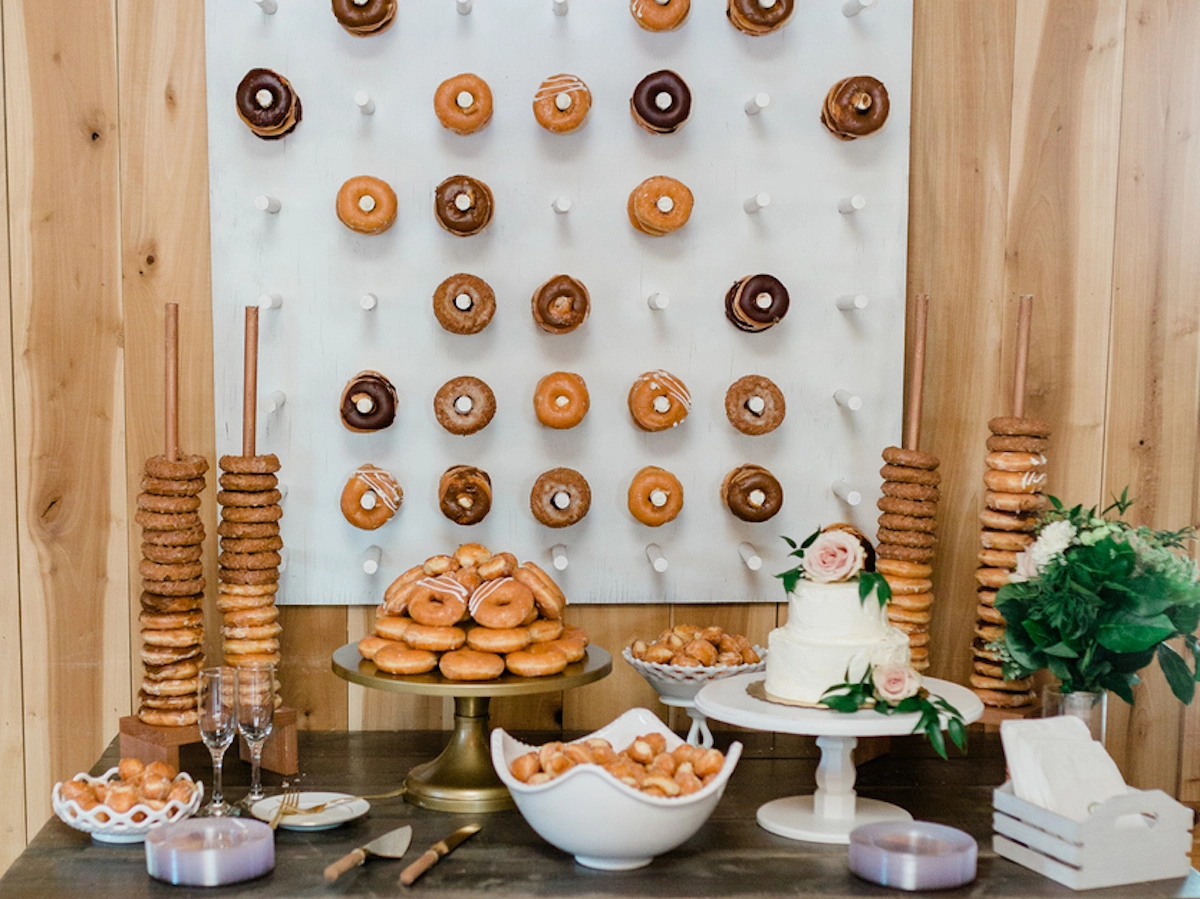 Everyone loves donuts, and what better time to indulge in these delicious sweet treats than on your special day?! If you're looking for a fun, quirky alternative to the traditional wedding cake, wedding donuts are always a big hit. Donut walls have become a huge trend over recent years, and because come in a huge range of flavours and designs there's something for everyone. Book your Wedding Donuts here!
3) 360 Photo Booths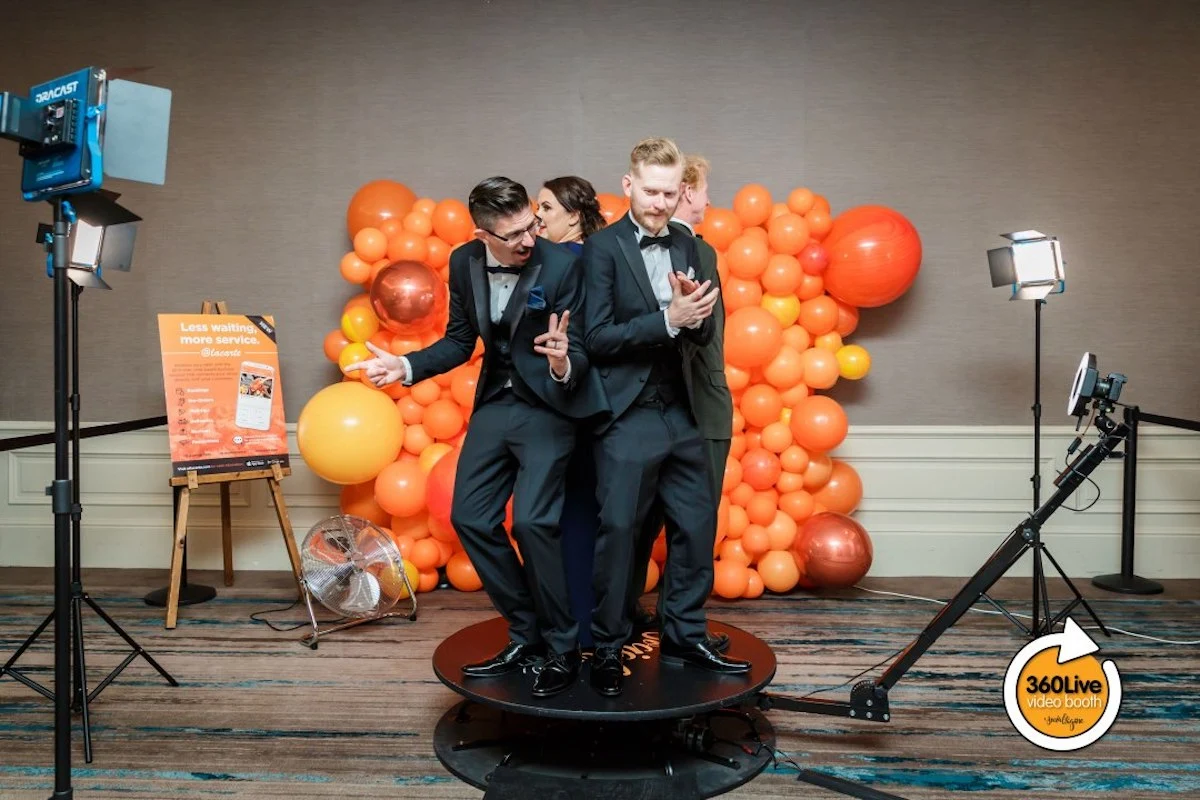 Capture your guests at every angle with fun, interactive 360 photo booths! Every successful wedding organiser knows that these are huge right now, so if you're looking for a really trendy way to remember your big day 360 photo booths are definitely the way to go. They're incredibly easy to set up, can take up surprisingly little space, and have room for different group sizes depending on the platform size you choose. Check out our incredible 360 Photo Booths here.

4) Prosecco Vans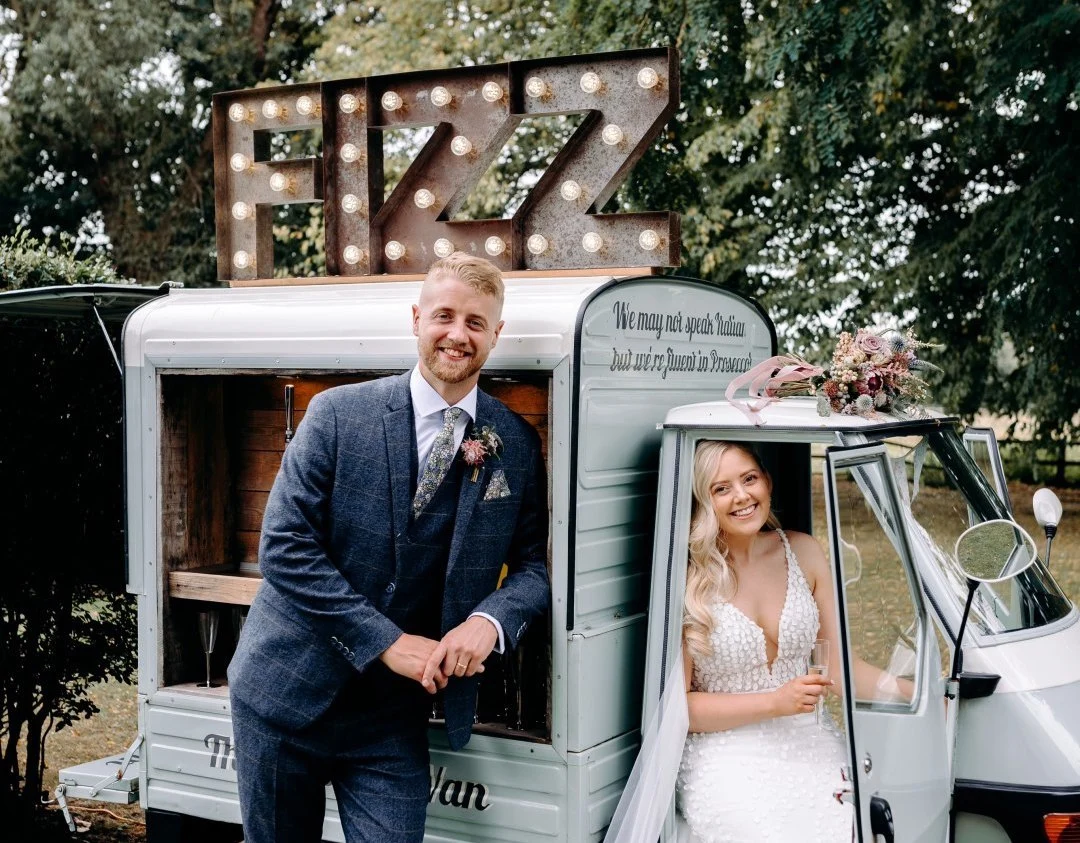 It's the nation's favourite bubbly drink, so Prosecco Vans are a huge hit with wedding guests. They're quirky, fun and sophisticated all at the same time, and with one of our well stocked Prosecco Vans on the scene you can be sure all adult guests will have access to a glass of bubbly when it's time for the toasts. Find out more here.
5) Life-Size Fun and Games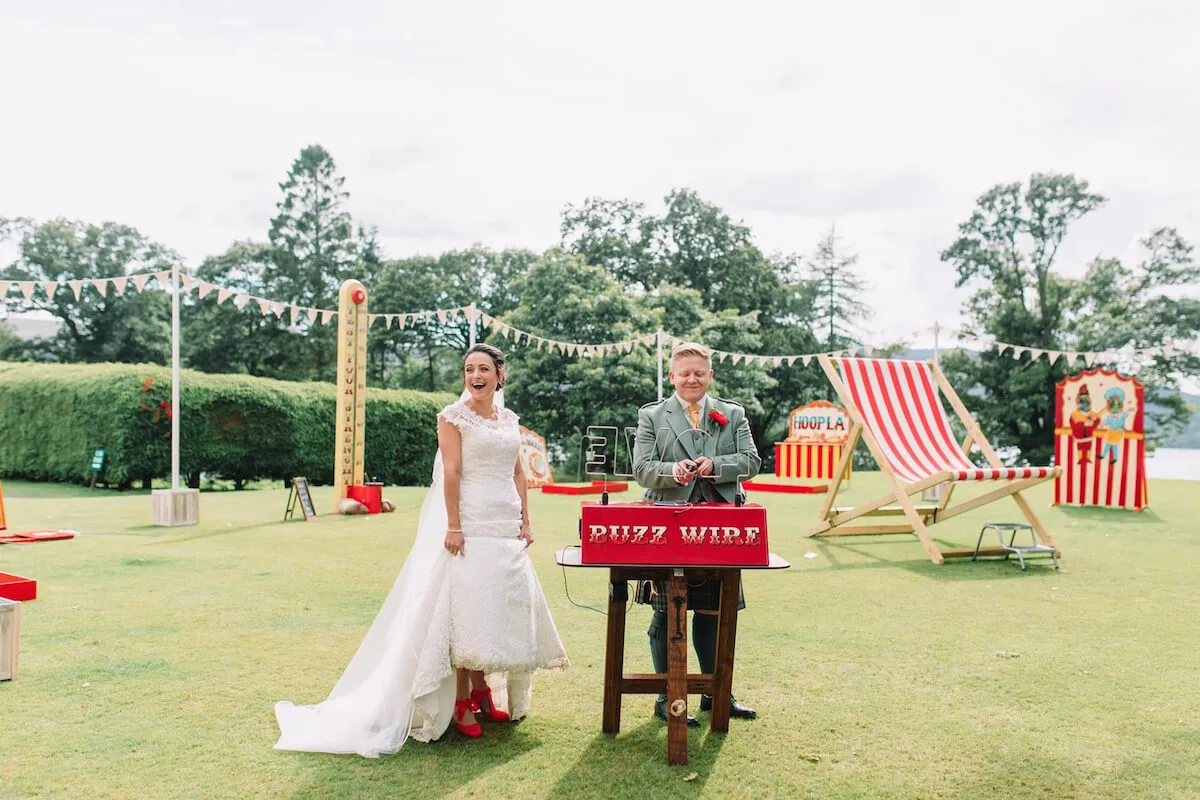 Perfect for outdoor entertaining, these life size lawn games will be a hit with wedding guests of all ages. They're a great way to add a little healthy competition to the proceedings and ideal for those quieter moments between the ceremony and reception. We've got loads to choose from, like Giant Games, Giant Jenga and Human Table Football. For wedding party games you won't forget, book them today!
6) Alternative Wedding Transport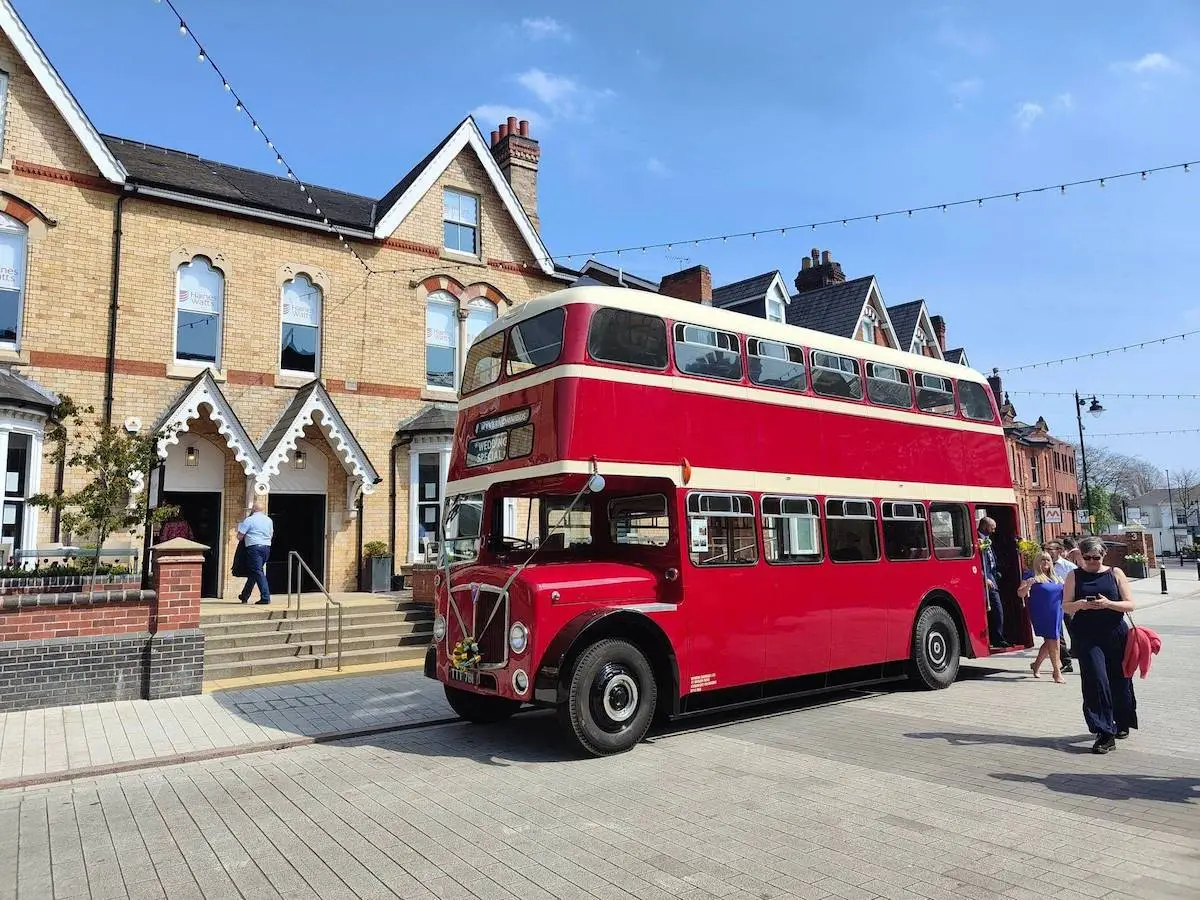 If you want something a little more exciting than the traditional wedding car for your big day, you'll love our amazing range of fun wedding transport. There's everything from Fire Engine Limousines to Horse Drawn Carriages so if you like your wedding transport a bit on the alternative side, you definitely won't be disappointed.
7) Wedding Bouncy Castles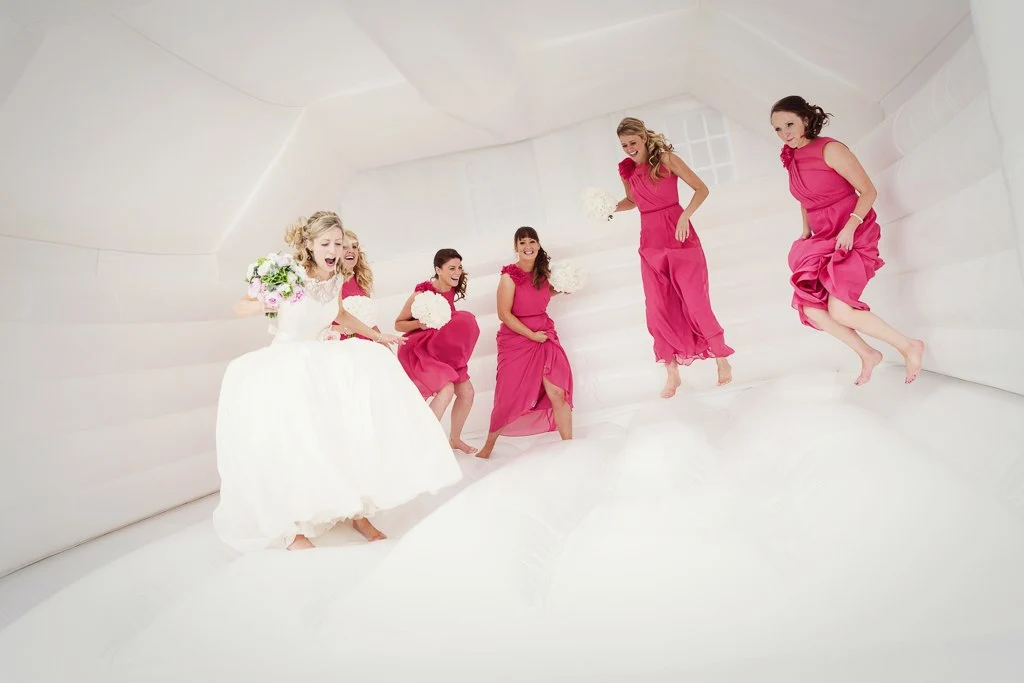 Bouncy castles aren't just for little people! Wedding guests of all ages love the silliness and pure joy that comes with a bouncy castle, so make your special day even more memorable with these amazing Bouncy Castles for hire.
8) Alternative Wedding Accommodation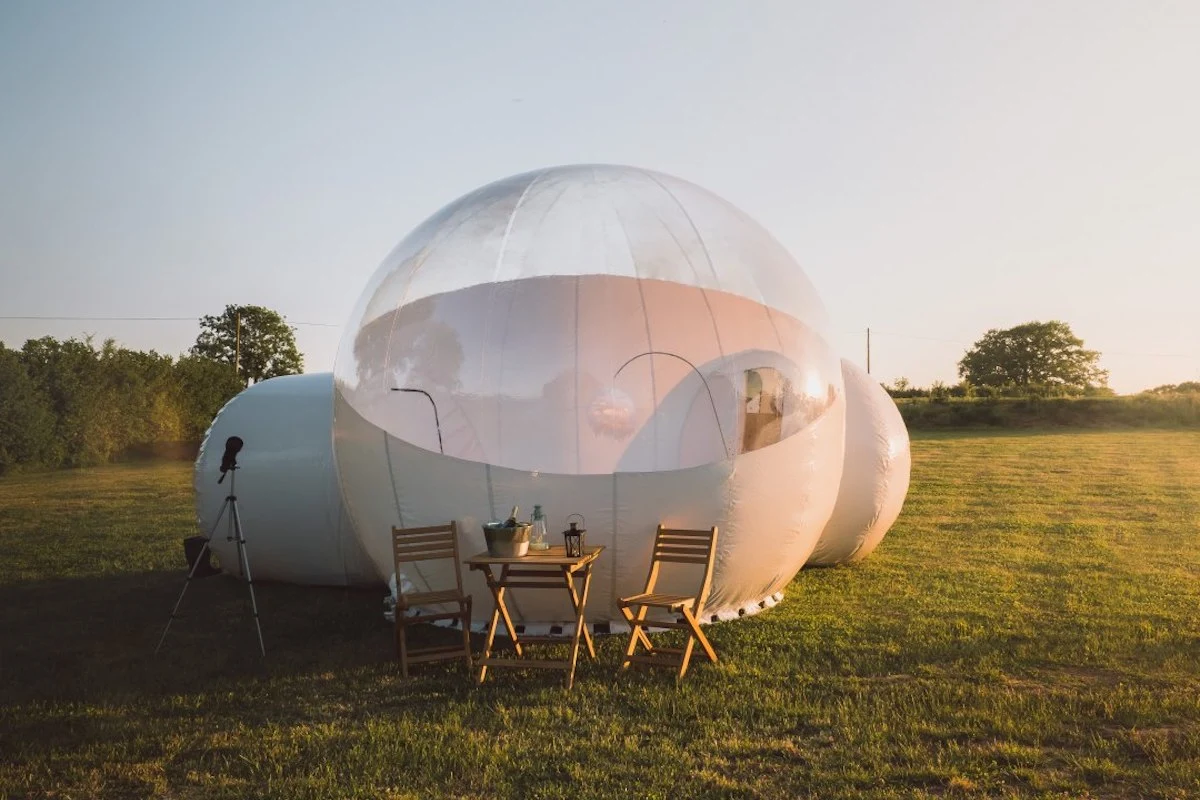 Gone are the days when wedding guests expected to be put up overnight in a hotel – today's wedding accommodation is much funkier and more fun. Glamping Tent Hire is a huge trend for wedding organisers right now, so whether your big day is being celebrated in a stately home, castle or the middle of a field, you'll be able to give your guests an amazing festival experience with these high-end tents.
That's just a small sample of our incredible services for wedding organisers. To find out more, check out our website and submit your wedding details.
Book your event services with us
Submit your event details and receive personalised quotes from a range of trusted suppliers.
It only takes 2-3 mins!
Share this article