We have just returned from our first ever Add to Event Retreat in the unexpectedly sunny Cotswolds.
The retreat came at an important moment for the Add to Event team. Like everyone, we have been through a lot in the last eighteen months but we are now growing and onboarding new colleagues. It's a really exciting time.
With that amount of change, we knew we wanted to take some time to reflect. Moving away from an office and becoming a 'remote first' organisation has meant that we need to focus on new ways to bring the team together. We are now a team of fifteen people spread across the UK; therefore the retreat is one of the ways we can connect with each other, celebrate what we have achieved and look to the future.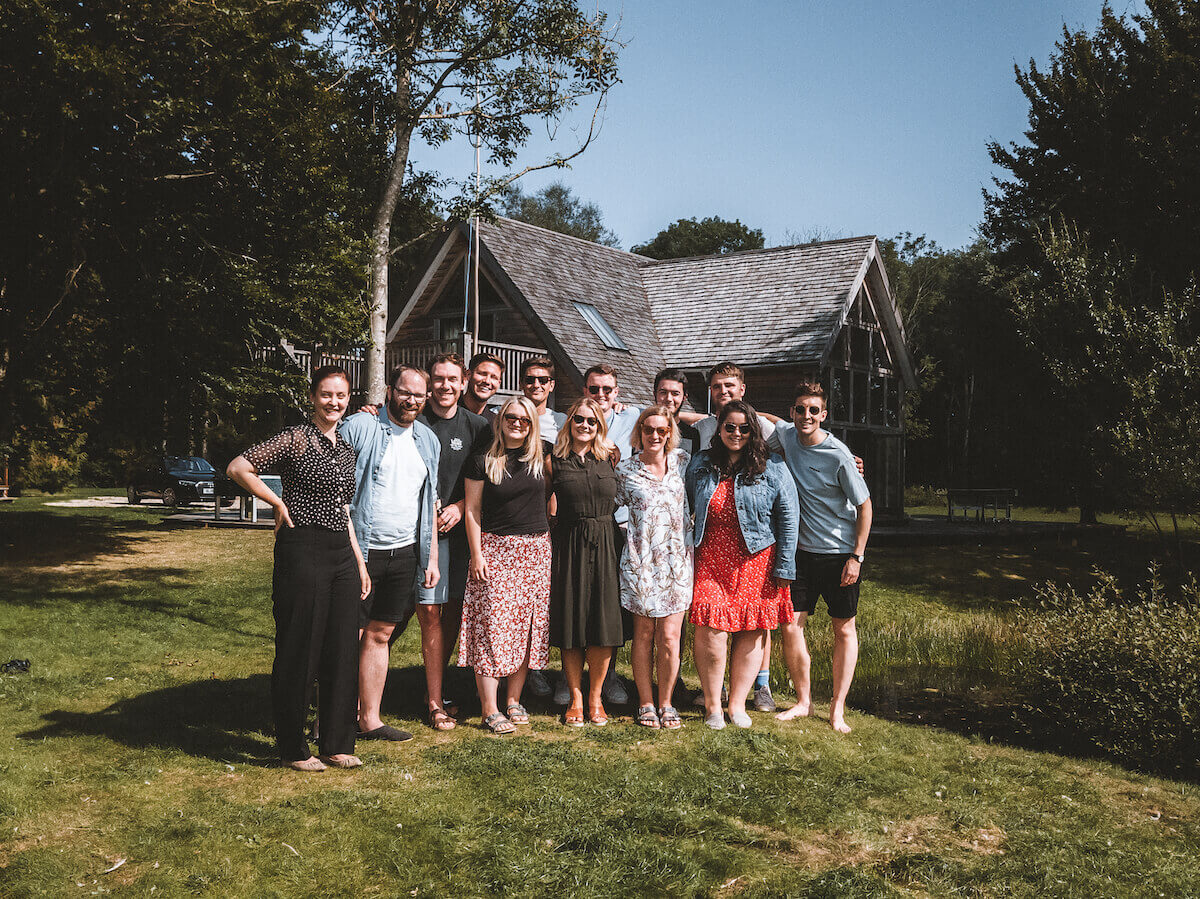 We took two days out and encouraged the team to step away from the to-do list and put their out of office on.  The agenda was purposely a mix of workshops, social activities and downtime. Our overarching theme was 'connection', which seems like an obvious one given that many of the team had never met before or were meeting up for the first time in over a year.  All the workshops gave an opportunity for people who don't normally work together to connect and learn a bit more about each other outside of work.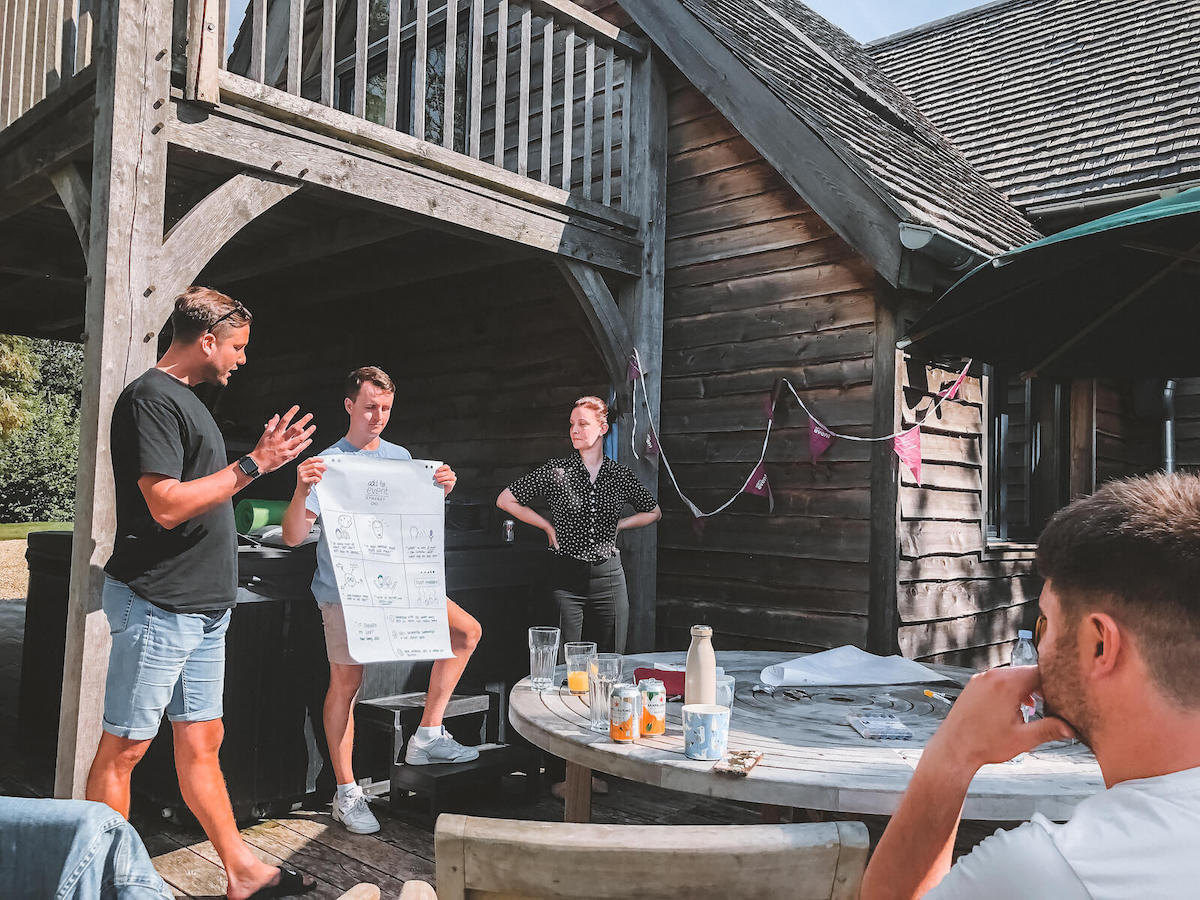 We wanted to look to the future and get excited about what is next. Our co-founders Tim and Ben were joined by our amazing new Chief of Staff, Sara, in leading the team through a strategy and vision workshop for the next few years.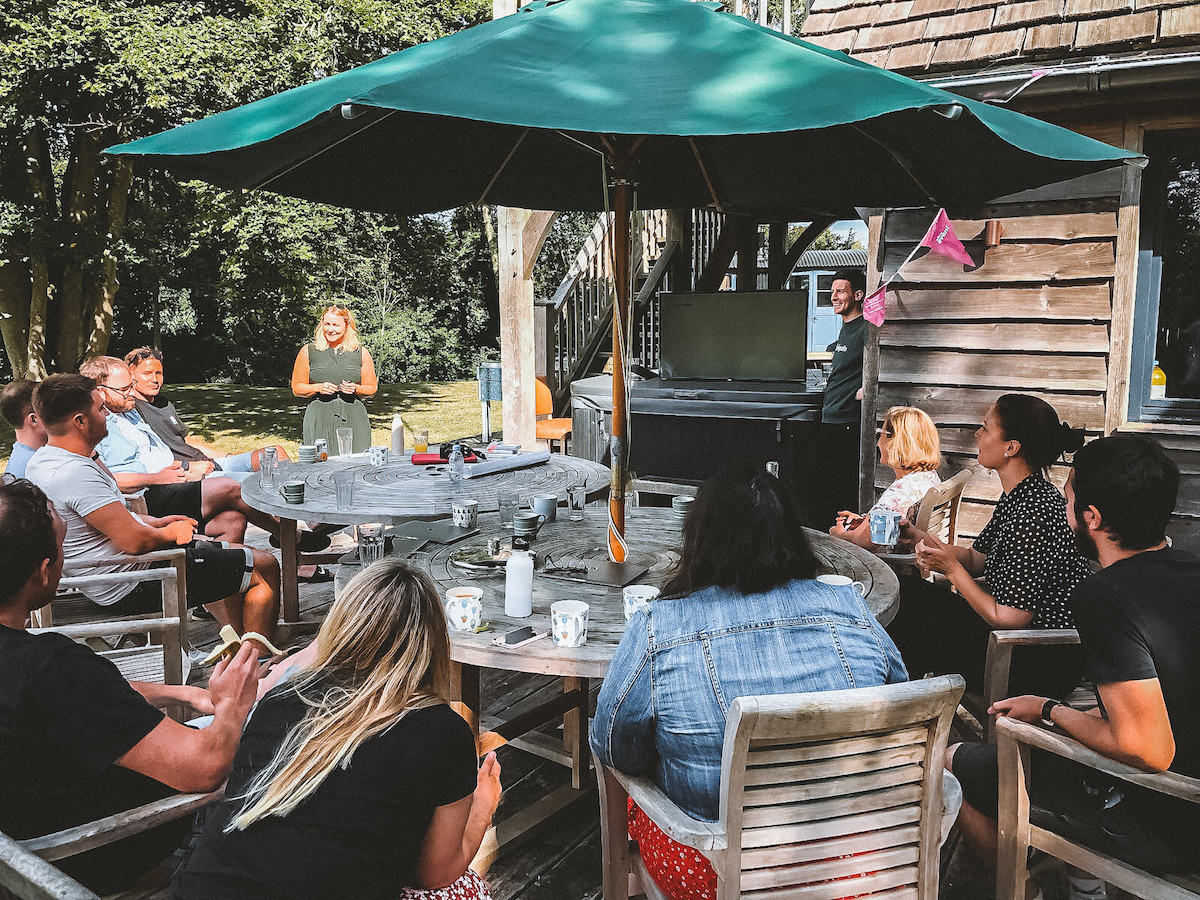 Outside of planning, we also made an effort to include time for physical wellness; Yoga in the morning, lake swimming, kayaking and a walk together around a local nature reserve enabled the team to use the time to reflect on their own or have those conversations that just don't work on Google hangout!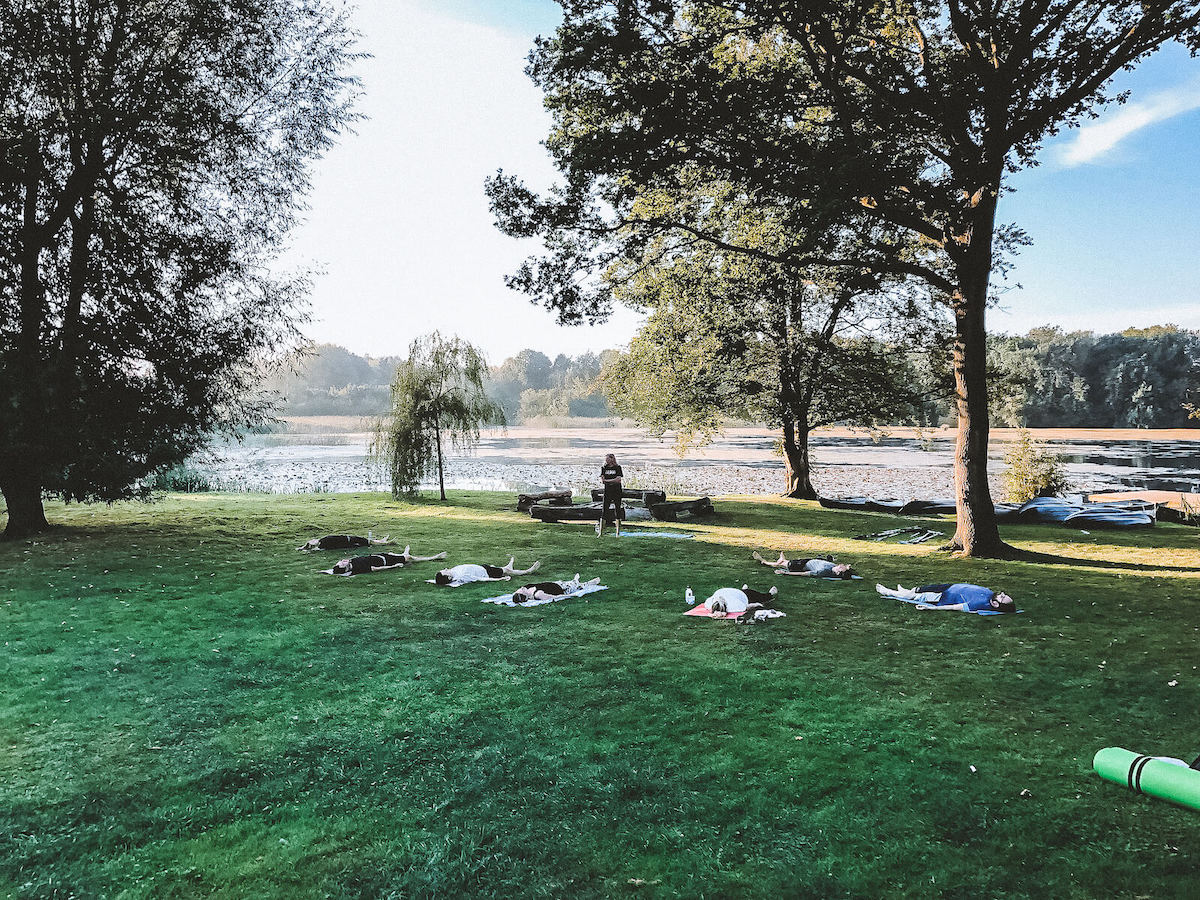 We made a point of eating all of our meals together and boy did we eat well! We wanted to use the retreat as an opportunity to celebrate some of our fantastic suppliers and we were lucky to be joined by Little Wild Catering and Joe from Wild Goose Catering who created amazing menus for us all.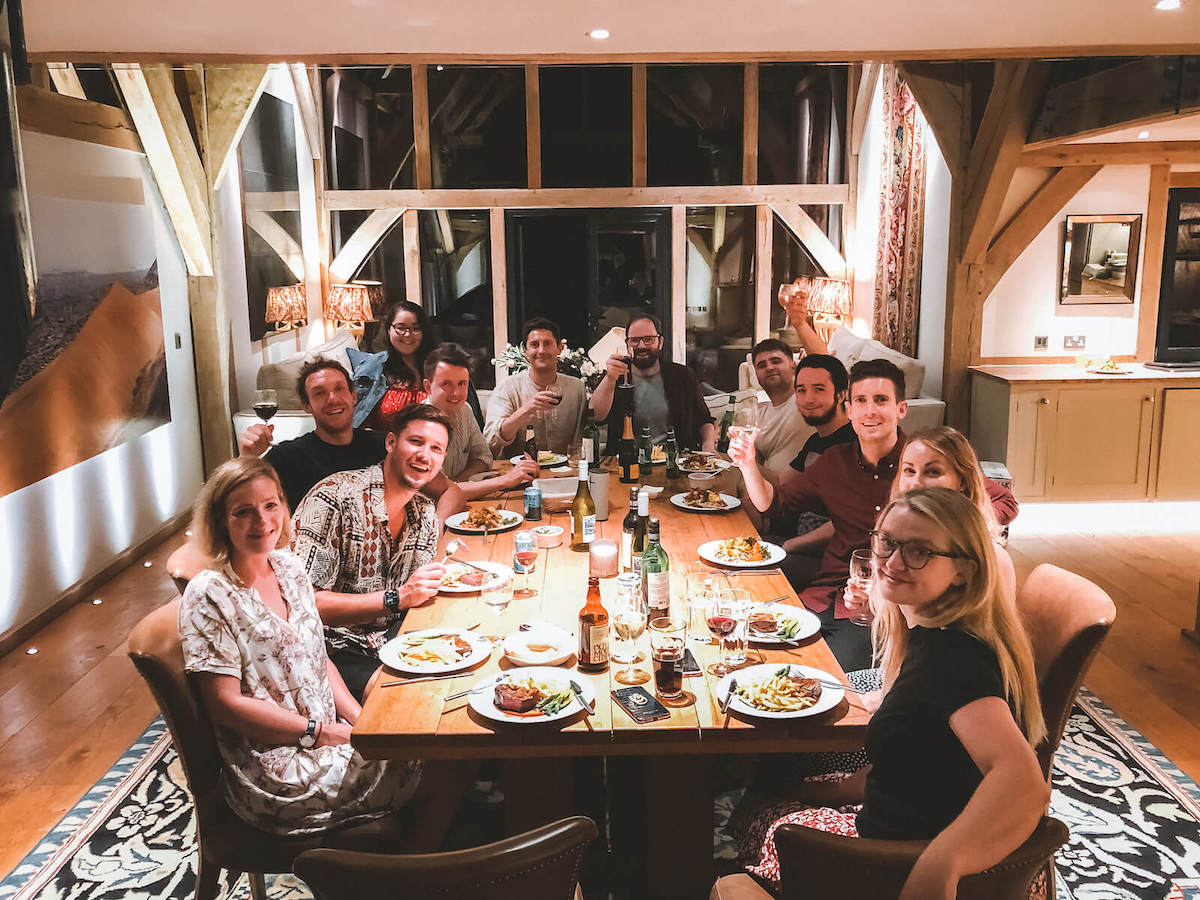 It was an amazing few days. We made some decisions. We spent time together. We enjoyed the peace and tranquility of sitting by a lake and chatting with colleagues. Other highlights include learning about wine at Woodchester vineyard; Arum our Growth Manager leading us all in Mafia; Kubb tournaments and having the space to reflect on the amazing work we are doing. We're already looking forward to our next get together in December!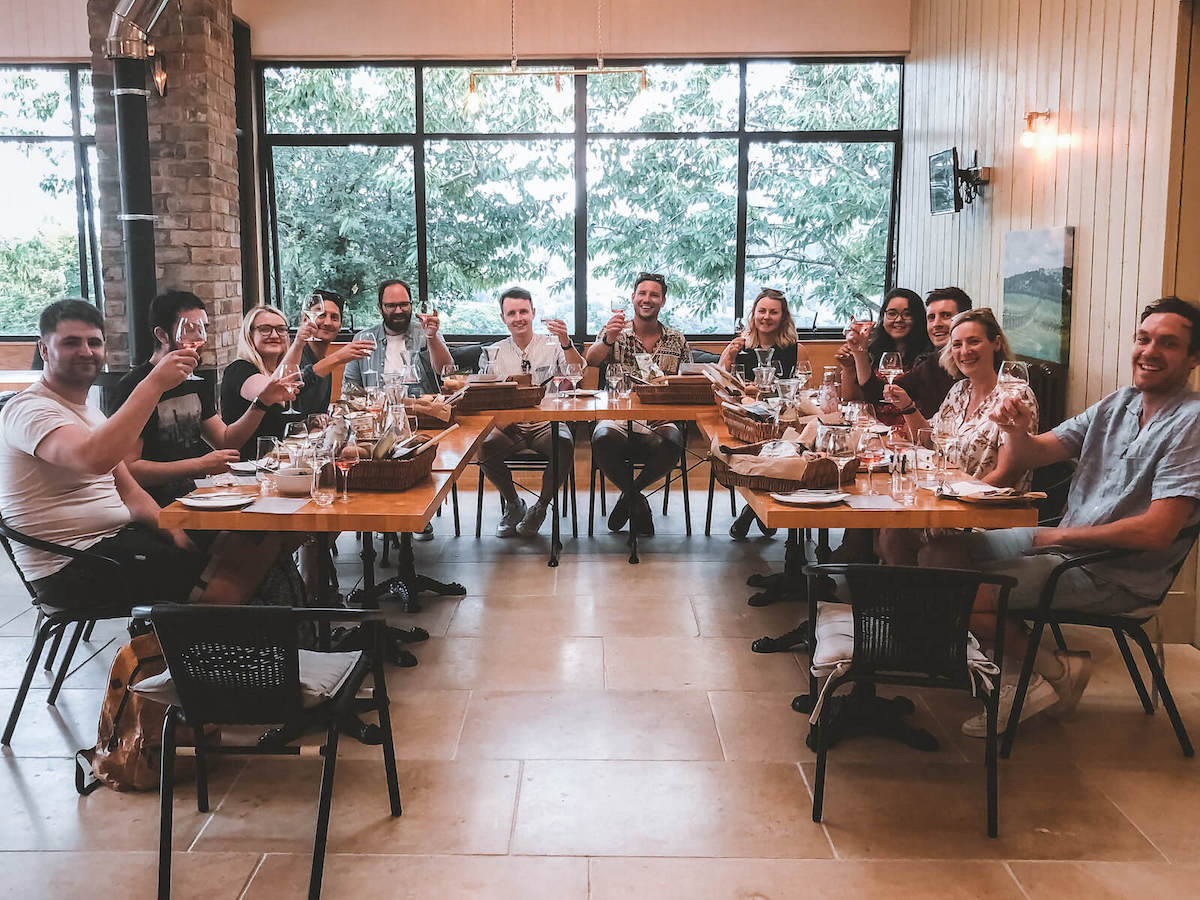 Book your event services with us
Submit your event details and receive personalised quotes from a range of trusted suppliers.
It only takes 2-3 mins!
Share this article