Not long ago, weddings were all pretty much the same in terms of style and format – there would be a church, a bride in white, a groom in a suit, a traditional wedding car, sit down meal and a disco at the reception. 
Nowadays, weddings are much more relaxed, so you have a bigger opportunity to express yourselves and show who you really are - both as individuals and as a couple. 
There are all sorts of styles you can choose for your wedding décor aesthetic, and we've compiled a list of some of our favourites to give you a little bit of inspiration (and don't forget to check out our Pinterest too for more inspiration!)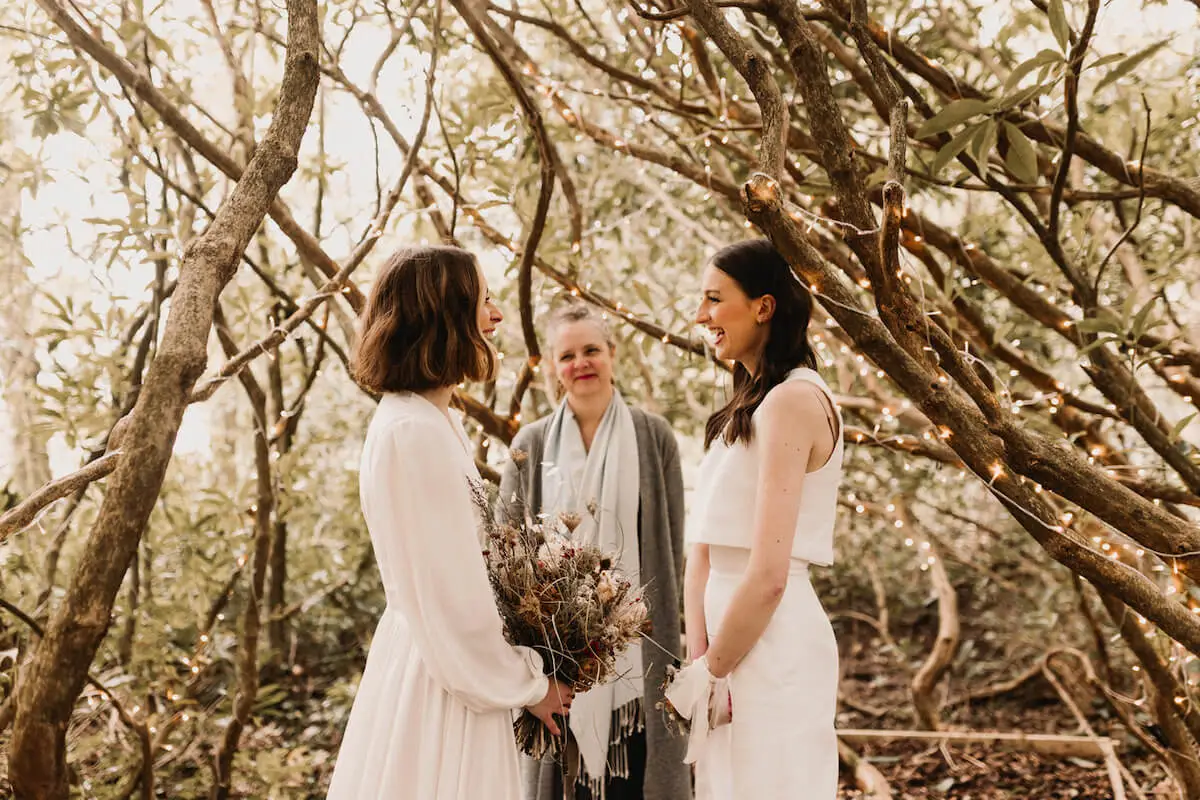 Whimsical
If you're into nature & the great outdoors and have always dreamed of a fairy-tale wedding, a whimsical style might be perfect for you. A whimsical wedding works beautifully in a forest, but you could also easily turn your garden into a fairy tale venue with a little bit of imagination. Think twinkly lights, wild flowers, lots of natural materials like hessian and twine. You can go mad with beautiful cascading floral displays, hand tied bouquets and head dresses, and why not consider something like a storyteller or circus performer? A whimsical wedding is relaxed, free and fun, so you probably won't want a formal sit down meal (although a Medieval banquet could work!).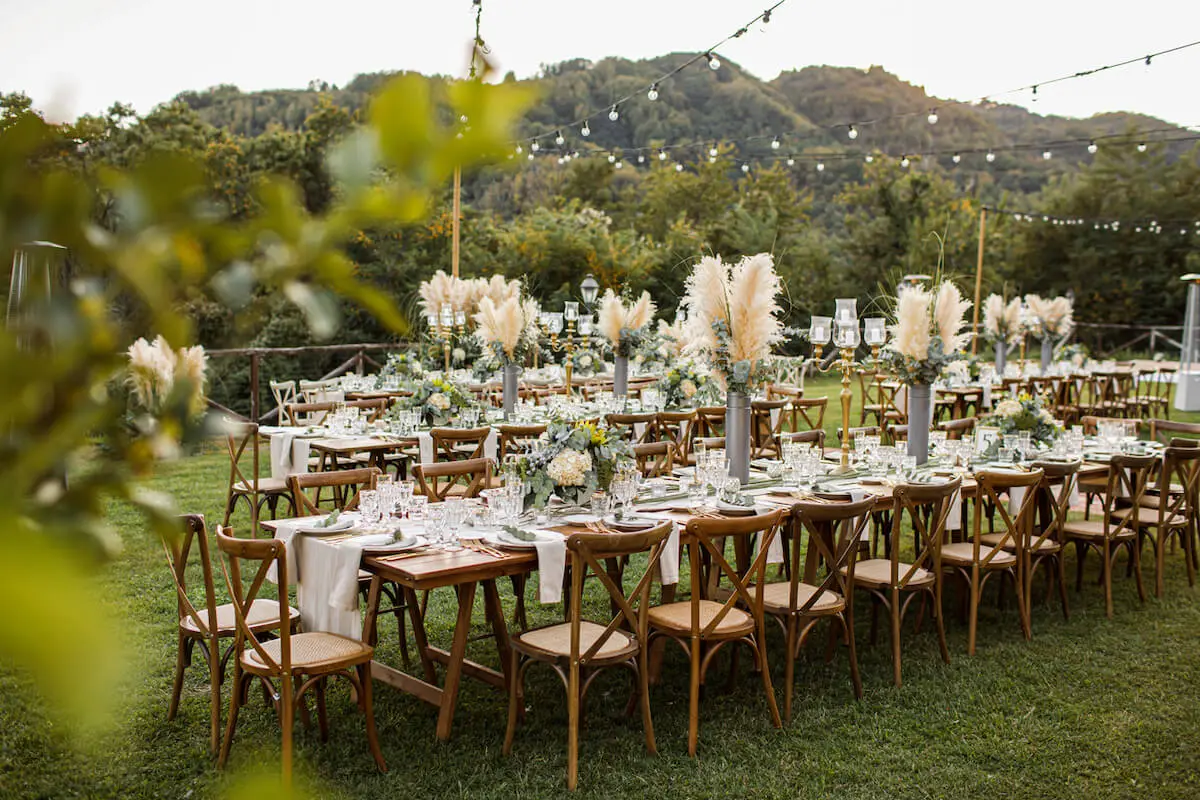 Rustic
This is another beautiful, informal type of wedding for outdoorsy couples who like to feel more free and relaxed. Rustic weddings tend to involve lots of wooden signs, rattan, flower garlands, natural fibres and shabby chic furniture in muted pastel tones. Flower displays can be placed on step ladders, there are lots of fairy lights, and you'll probably want food vans and horsebox bars rather than a three course meal with silver service. You can fill vintage jars with sweets and flower petals, handwrite place cards and recycle old gin bottles and fill them with fairy lights…this is about sustainability, simplicity and natural beauty, so if you like to keep it simple a rustic wedding could be the way to go.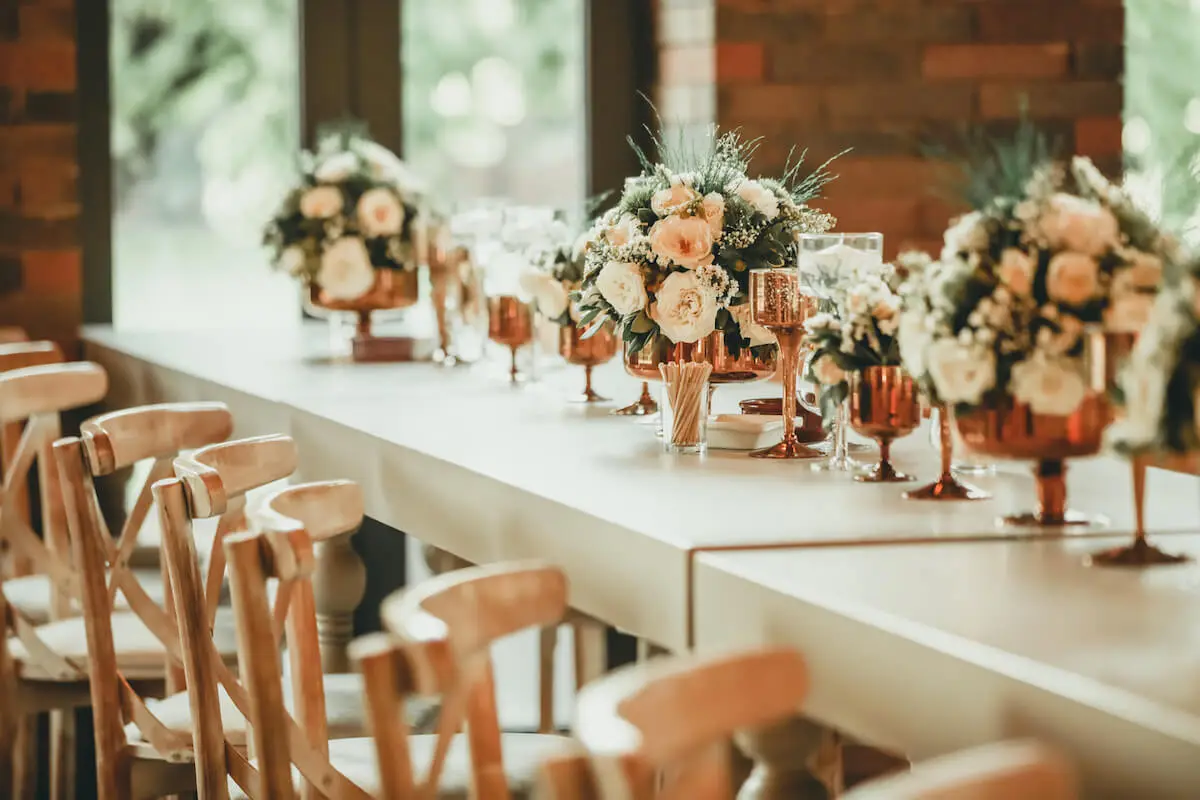 Modern
If you like clean, crisp lines and contemporary design, a modern wedding is a good option. Modern weddings are fresh, bold and fun, including things like light displays, large graphics and pop art inspired canvases. Neon signs are particularly popular right now, as are big light up letters featuring the couple's initials and tall, sleek floral displays. The modern wedding styling combines minimalism with romance, so décor colours are often natural tones like cream, grey and stone, with splashes of pastel shades. Tall pillar candles are popular, as are fresh green botanicals and pampas grass. In terms of entertainment, you might want to consider something like a dance troupe or a painting party, so everyone can go home with their own piece of modern art as a reminder of your special day.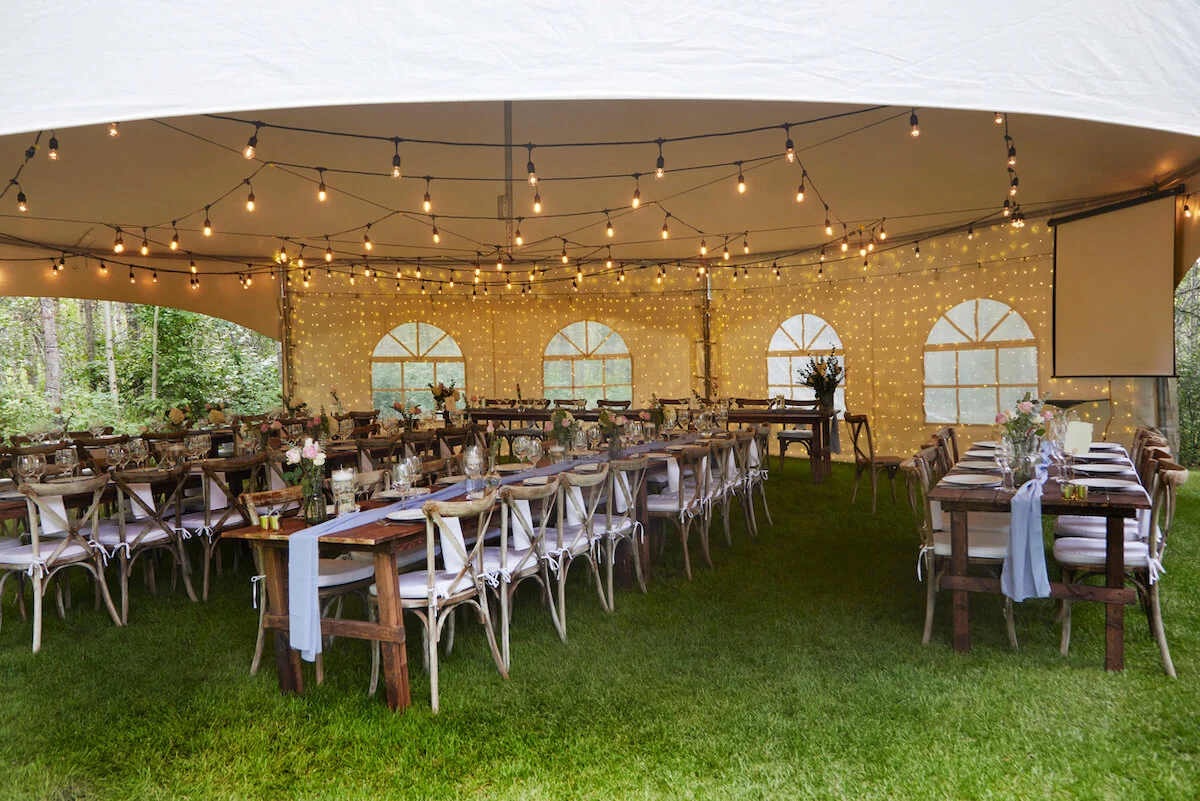 Festival
Festival weddings are perfect for music lovers who like to be outdoors. This kind of wedding is relaxed, informal and a lot of fun – just like a typical music festival, there are lots of food and drinks vans, bands and tents. It's about everyone coming together to enjoy your special day in the most relaxed way possible, so provide blankets and lots of floor cushions. Festival weddings are all about live music, street food and glamping, so if you want your special day to be like a mini Glastonbury you'll need to hire some amazing tents, food vans, performers and live bands.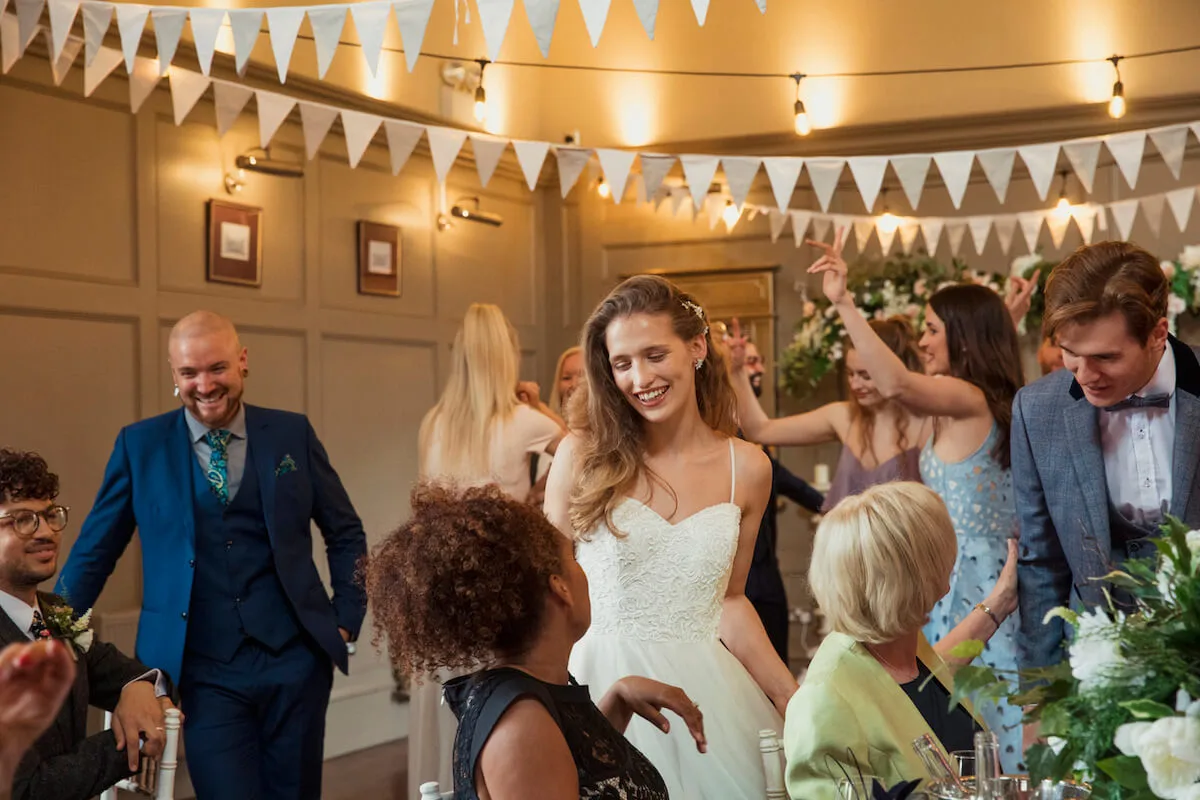 Glam
If you're into Prosecco, glitter, sequins, neon lights and luxury, you'll love a glam wedding. It's all about sparkling crystal glassware, elaborate lighting, sumptuous fabrics and beautifully designed wedding venues. In terms of colour themes, glam weddings have lots of white, black and gold. You might want to consider something like a Great Gatsby theme with Art Deco displays and furnishings, and there would usually be a formal sit down meal with elegant, chef prepared food. 360 degree photo booths are always a fun addition, and you could think about something like a sequin or balloon wall for an extra bit of bling.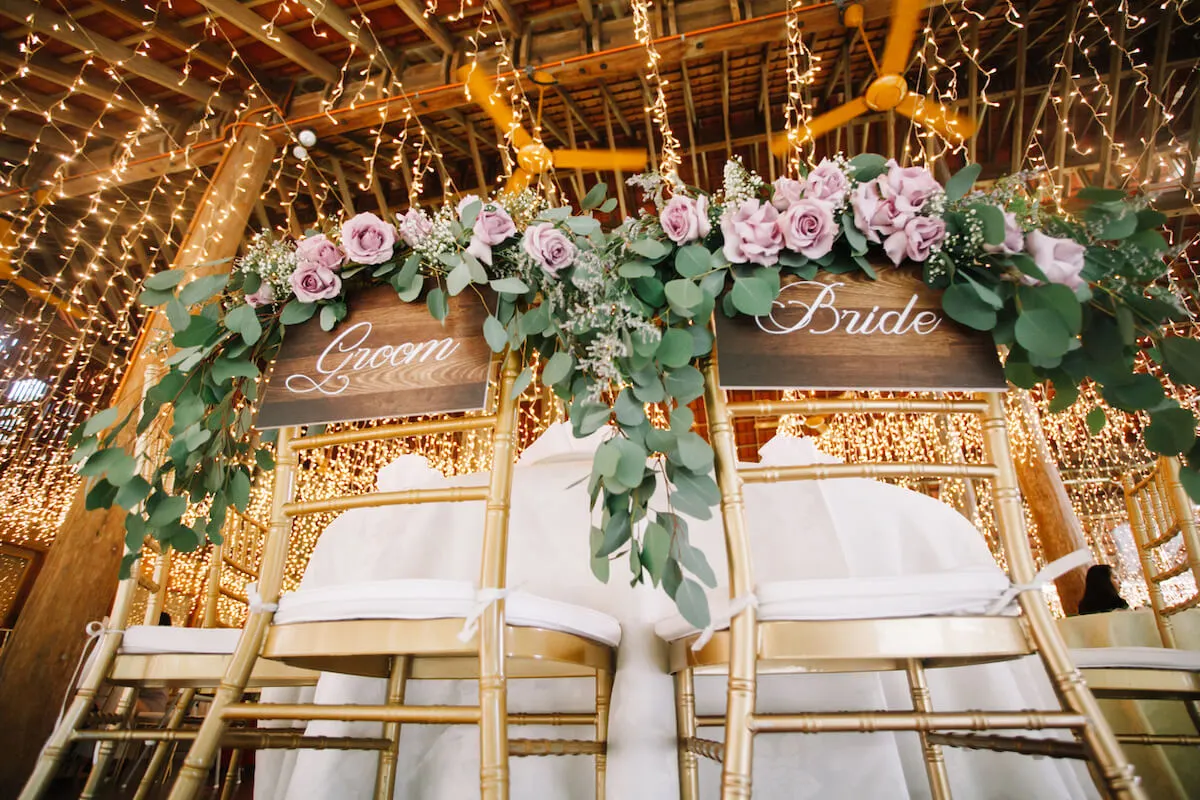 Alternative
There are no rules with an alternative wedding – just go wild and make it your own! You can go crazy with colour, wear black or red instead of white, hire party entertainers like fire eaters and drag queens…whatever your hearts desire!
Whatever your chosen style, you can plan the perfect wedding here at Add to Event.