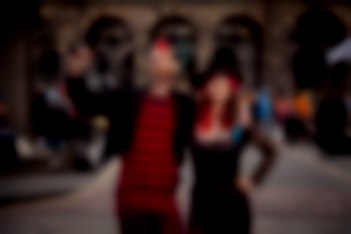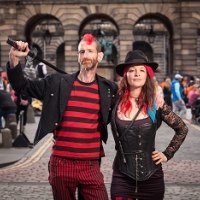 Captain Jackdaw & The Rumbucket
Specialising in Circus Side Show, Street Performance, Fire Perfromance, for Events, Weddings, Birthdays, Celebrations, Festivals and CorporateUK wide.
About Captain Jackdaw & The Rumbucket
☠ Fire Eating, Manipulation and Whip Performance ☠
☠ Side show and Street Performance ☠
☠ Knife Juggling and Bed of Nails ☠
☠ Balloon Sculptor/Modeller and Artist ☠
​​And other circus acts are...
..Available for performance at parties, corporate events, pubs, clubs, bars, streets, gardens, shopping centres, grand openings, not so grand openings.. weddings, hand fastings, divorces, funerals, birthdays.. If you visit your town or city centre and glimpse a smattering of red rose petals kissing the pavement - you've just missed the street show. Also Juggles, Devil Sticks, Warbles, Spins Flames, demonstrates an impressive Rope Dart Attack, and does things with fire that no sane person should. Like Whips. Actual Fire Whips. And then eats it. Repeatedly. For your and your friends pleasure, we are an impassioned attempt to spread colour and vibrancy into the cobwebbyist corners of your mindsies.
Sheffield
South Yorkshire
S6 4LJ

Get quotes from Captain Jackdaw & The Rumbucket
and dozens of other professionals in your area