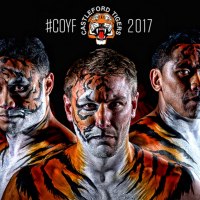 JuliaArts
Beautiful and fun, professional face painting and body art, either for your child or adult guests or as live body painting performances.
About JuliaArts
When you are paying out for party essentials make every penny count.
With years of experience I am happy to paint any designs that children choose, tailored especially for each child, and am often in demand with adults at the party too! Great faces create a great atmosphere and brilliant photos to remember the day by. :D
Perfect for adding that something special, a bit of structure and creativity to small parties at home and great alongside other entertainment at huge parties in hotels and halls! One artist or several!
We are very experienced at all events and will tailor a package perfect for your day.
If you'd like a chat about your party please send a request addressed to Julia.
Other details:
JuliaArts offer beautiful, fun and super reasonably priced professional face painting, art parties, temporary and glitter tattoos, henna, hair feathers/tinsel/braids, and body arts. Great for a wide range of ages and occasions.
We offer all sorts of party bookings (with a 2 hour minimum at weekends) for local parties in the Sheffiield, Barnsley and Rotherham areas and though we are happy to work further afield, other areas may necessitate travel fees and/or longer bookings.
Well equipped, and with a high regard for the comfort, enjoyment, health and safety of every client, JuliaArts face painting and body arts are excellent ways of adding high quality fun entertainment and attraction to events such as your wedding, hen night, birthday party, community event or fund-raiser.
Body Painting:
As well as the usual face painting or glitter tattoos for your guests' entertainment, for both adults and as a wonderful way to entertain children, we often provide body painting as a live stage or side stage performance.
In addition to the attraction of a live body paint performance at your event, body painted models become a stunning visual addition to your event, helping to create outstandingly memorable images that get noticed and can add to media interest.
Services
Typical Clients
JuliaArts have perfect services for birthday parties (small or large), hen/stag nights, weddings, corporate fun days, product launches, store openings, club nights and performers.