As autumn winds usher Q4 to a close, there's a palpable sense of wrapping up the year—an end of an era and the promise of new beginnings with 2024 on the horizon. What better way to bid farewell to a year of corporate achievements and welcome the future than with a grand celebration for you and your colleagues? In this blog post, we'll explore the very best party themes for your End of Year party. Themes that extend beyond the traditional Christmas festivities, offering a fresh perspective on corporate celebrations. 
Read on as we delve into winter wonderlands, black-tie sophistication, groovy disco fever, and the essential elements that make your corporate party truly unforgettable. It's more than just a work do'. It'll be the Party of The Year!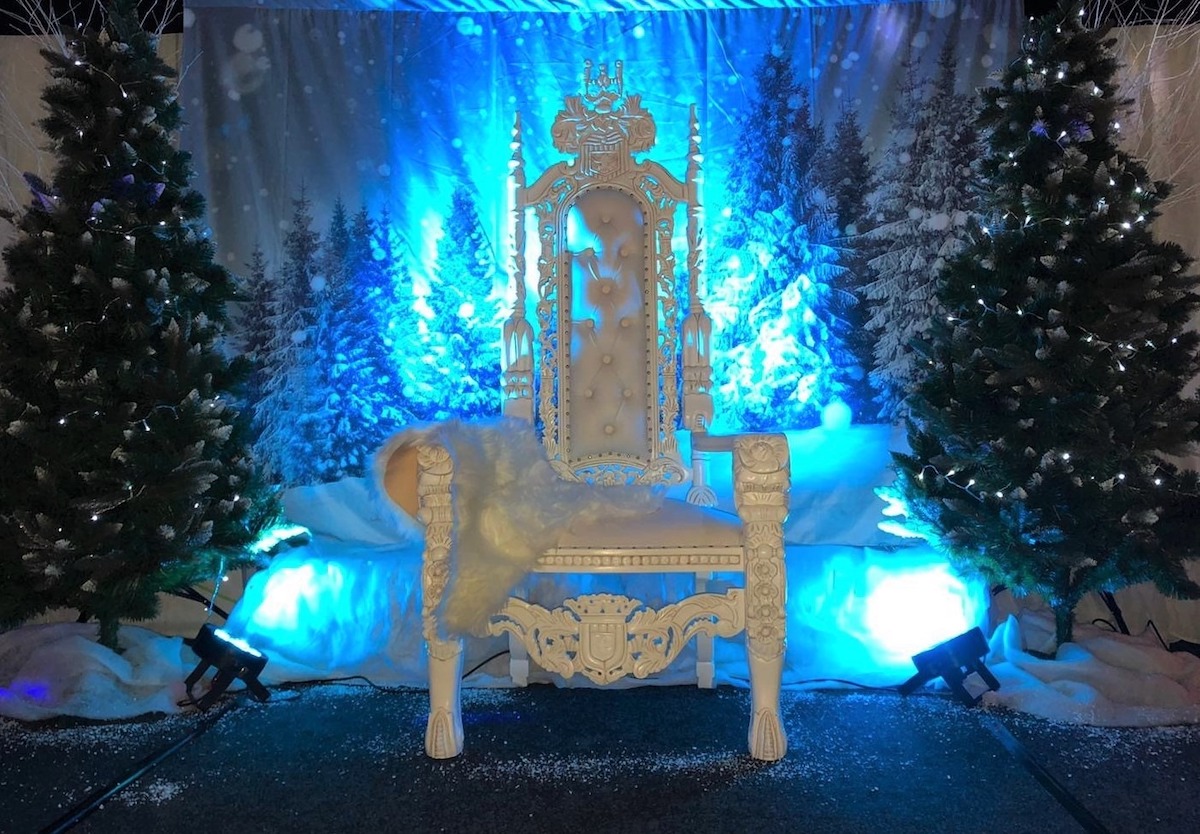 Winter Themes
Embracing the enchanting allure of winter will always remain a seasonal favourite. But sadly, revelling in the Christmas Spirit with your colleagues often includes the habitual  lukewarm white wine or overdone roasties. So, why not revamp the occasion with something much more special... 
Staying on theme, dive into the magic of a Winter Wonderland for your annual event, complete with snow machines, igloos, themed cocktails and more. Taking the off-piste traditional Christmas party route, this wintery idea remains flexible seeing as it will be fit for pre- and post- festive season.  
Or, why not transport your team to the mystical World of Narnia, evoking childhood favourites with magic and mythical creatures, frosty forests, snow sleighs and even your own White Witch! An opportunity for those who love themes and fancy dress, this is a way for your colleagues to go beyond just bringing out the 20 year old overdone Christmas jumper.
For a touch of Alpine elegance, imagine a warm chalet ambiance with a log fire, snowflakes falling, skis fresh off the slopes & mulled wine in the making. A wooden bar and outdoor heaters fit the bill for this theme, followed by cheesy classics and Vin Chaud to get you into the Aprés Ski spirit! Don't forget your Salopettes.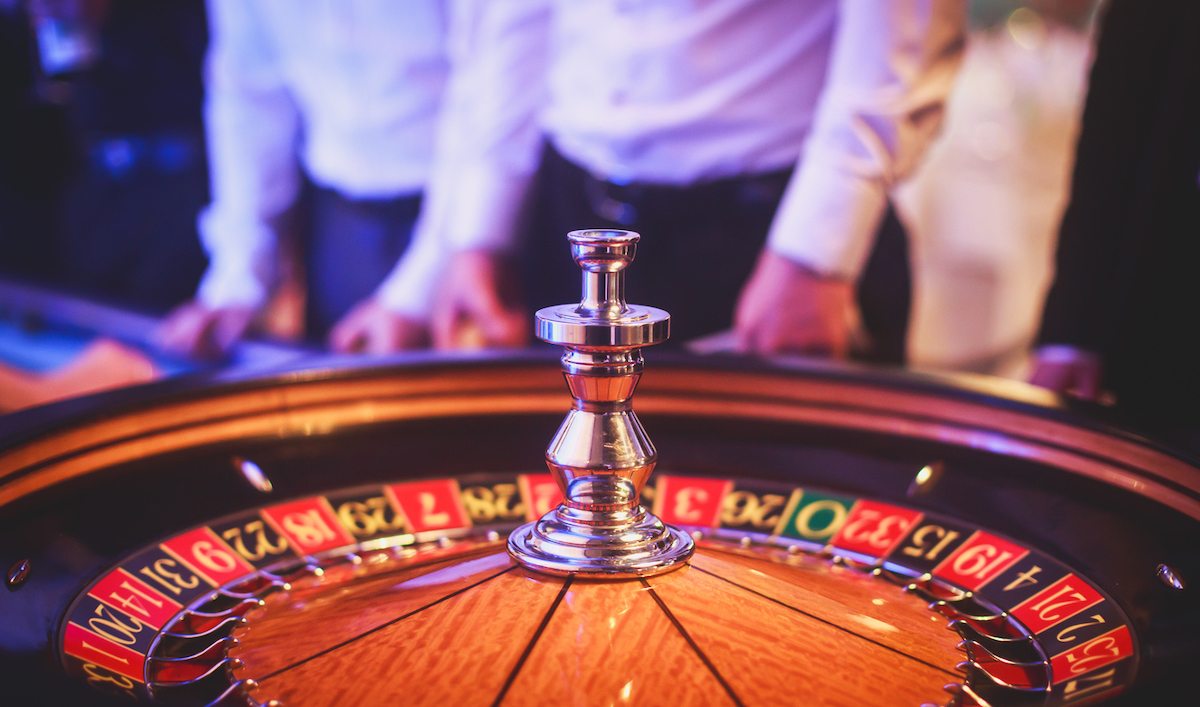 Black Tie
For larger corporate functions, nothing exudes elegance quite like a Black Tie affair. Celebrate annual successes and achievements with sophistication. Opt for a White Party, where an ice-themed extravaganza unfolds with sculptures, snow machines, and a glossy dance floor.
Alternatively, transport your guests to the roaring twenties with a Great Gatsby theme—complete with flapper dancers, champagne towers, and the timeless allure of 1920s music. Or, stick to the ever-enjoyed and very classic Casino Black Tie event, featuring a red carpet, awards ceremonies, Casino tables and plenty of winnings!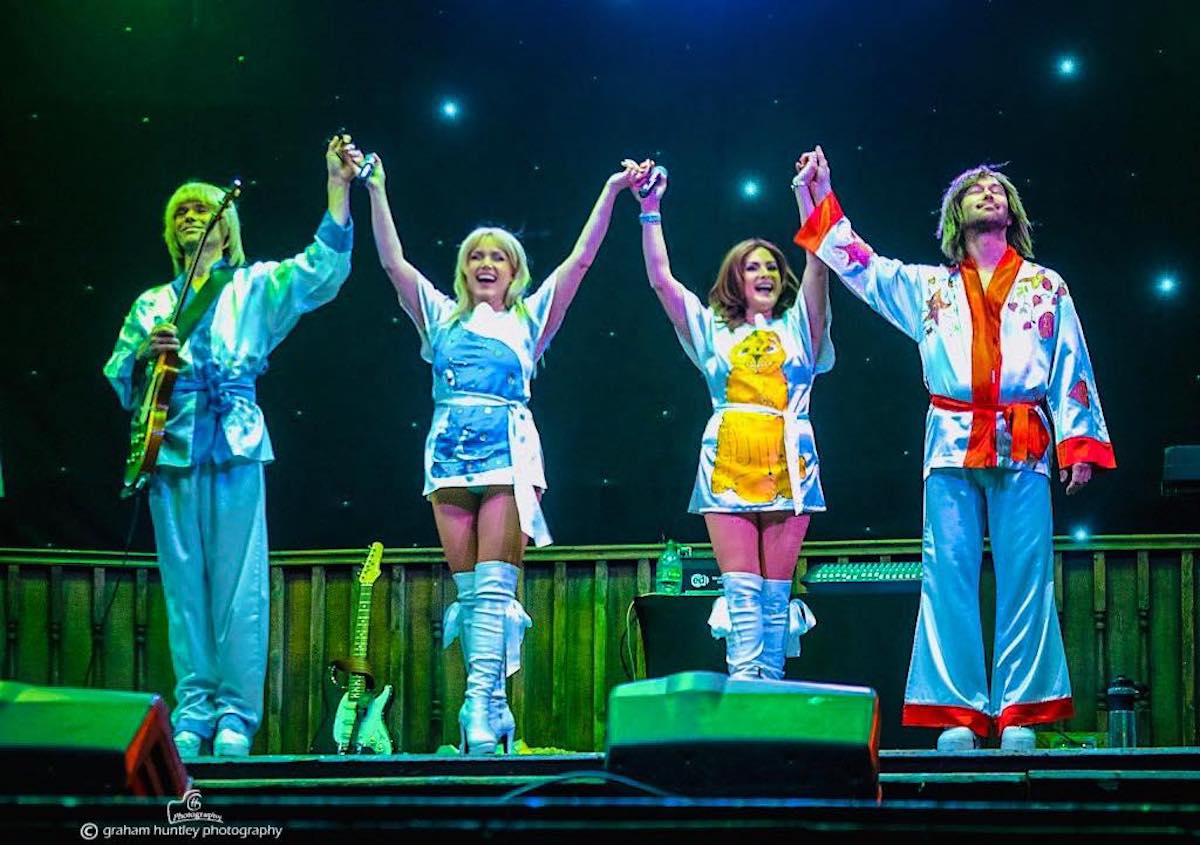 Disco Fever
For those seeking a departure from the traditional, embrace the infectious energy of the '80s with a Disco Fever theme. An 80s-themed bash guarantees a night of lively fun, featuring disco balls, dance-worthy tunes, and the iconic fashion of the era. Consider a dedicated 80s band, complete with disco dancers and a light show, or go all out with an 80s Fancy Dress party. Picture an Abba tribute band, iconic cocktails, perhaps a Silent Disco or even a karaoke session for a night that reverberates with the spirit of the '80s…Nothing will beat the joys of an 80's Work Bash!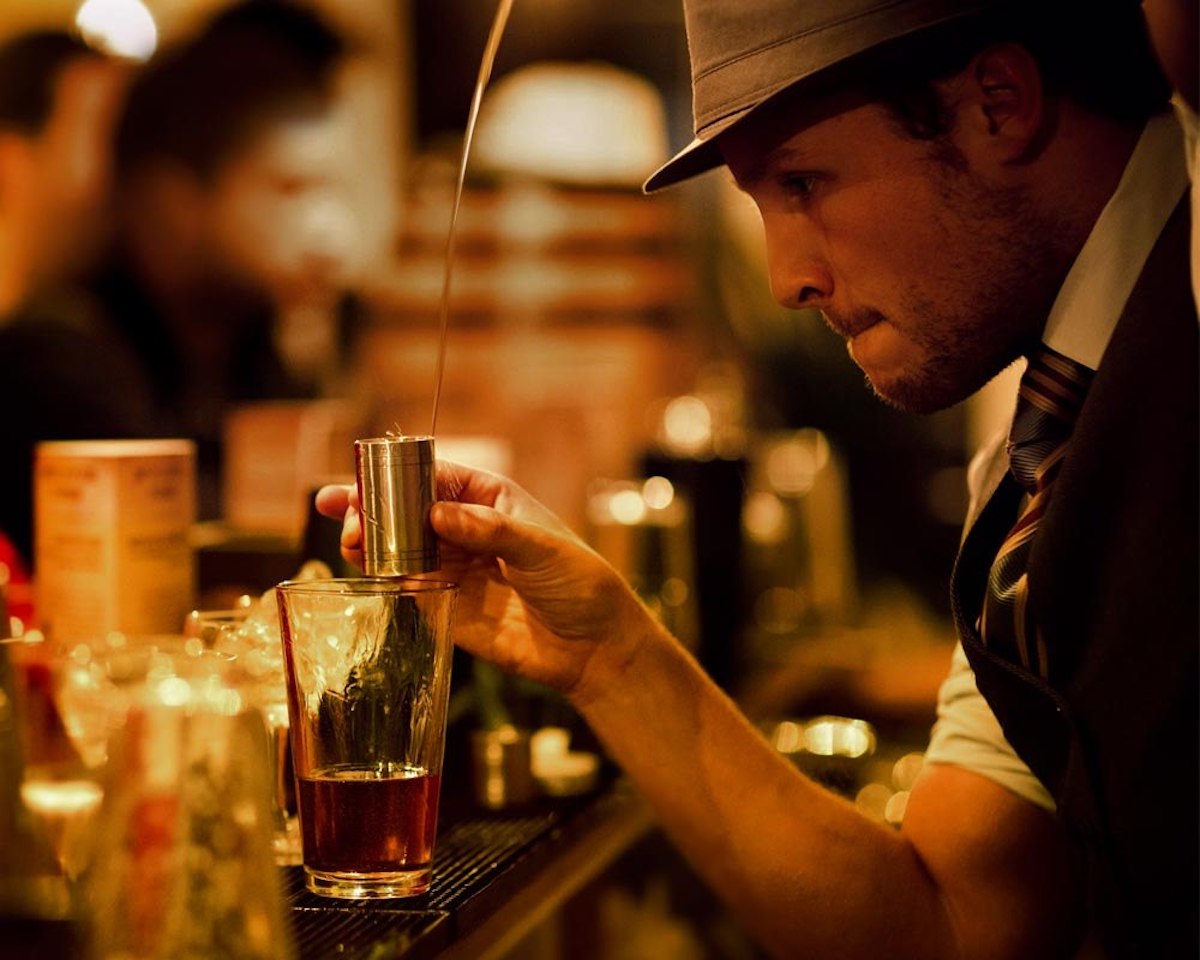 Barbenheimer - so 2023!
As Barbie and Oppenheimer took centre stage this year, they by no means have any intention of slowing down for the festive season. So, how about infusing the festive spirit with the charm of Barbenheimer to really stay on brand this year?
From sparkling pink extravaganza sequin walls to fostering a scientific-esque theme, get your colleagues to embrace the themes of the year for fancy dress to really make this seasonal event stand out amongst previous years! From beautiful make-up artists or glitter facepaint, a reminiscent nod to Barbie's iconic style, to moody, scenic whiskey mobile bars, where you'll most definitely find Cillian Murphy lurking - Deck out the venue for something different this year!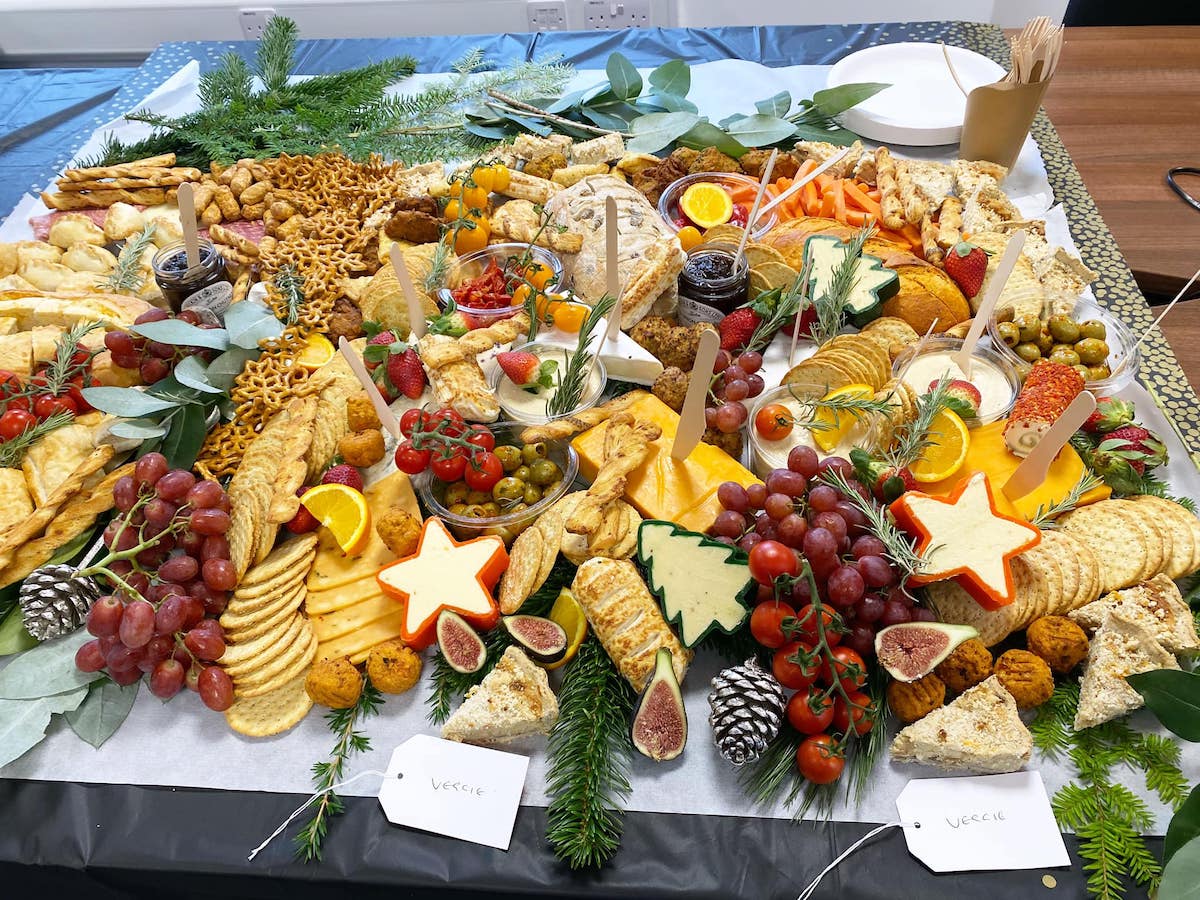 Step into the holiday season with a corporate Christmas party that transcends the usual Christmas booze-infused work do's, by rejuvenating your colleagues and focusing on the wellbeing and creativity of each team member.
By adopting a serene atmosphere, why don't you treat your staff to an event of self-discovery, with yoga sessions, art workshops and nourishing platters of food. Elevate the experience with a selection of refreshing mocktails for an alcohol-free celebration!
This wellness-themed soirée provides an opportunity for colleagues to nurture both their physical and mental health, encompassing a sense of balance and tranquillity. As the year comes to a close, this unique approach to a Christmas party invites everyone to enter the new year feeling good and end the year on a high note, creating lasting memories of a celebration that prioritises the well-being of the team.
‍
Just Have Fun!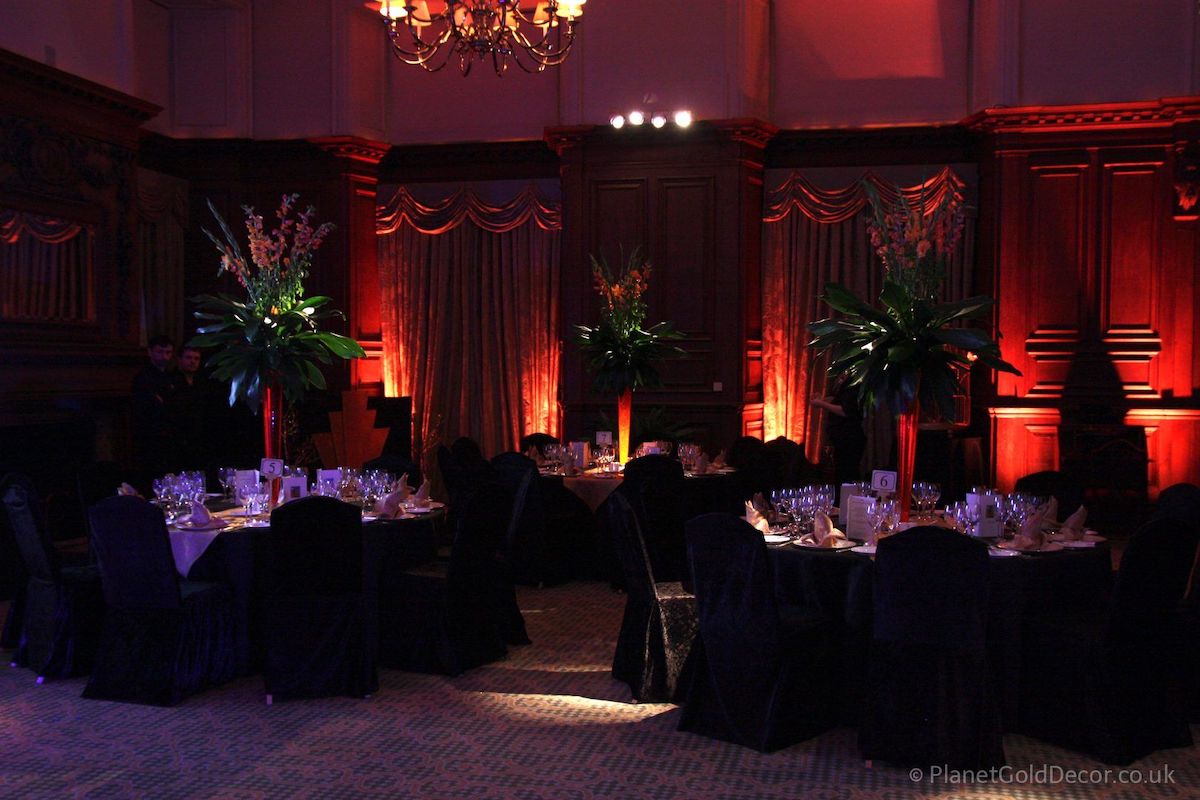 No matter the theme, certain elements can elevate your corporate party to unparalleled heights. From bespoke decorations to entertainment that perfectly complements your chosen theme, the devil is in the details. Consider sourcing unique touches from various event suppliers to make your celebration truly special. 
At Add to Event we have a huge selection of suppliers for every theme imaginable, so whether it is the 1920s theme, Disco Fever party, Great Gatsby or a traditional Christmas Affair -  we have the perfect suggestions, all you need to do is pick one (or a few!) 
So, as the curtains close on another year, make your corporate party the talk of the town. Choose a theme that resonates with your company culture, let your creative juices flow, and end the year on a high with the most memorable night - your corporate celebration is bound to be the highlight of the year.