How Much Does Marquee Hire Cost?
Hiring a marquee for a wedding, party, festival, or another event can cost between £350 and £4500+, but prices will vary depending on your location and event plans
Average cost for 100 guests: £2000
Marquee Hire Prices
When it comes to marquee hire, prices can wildly vary depending on the different types of marquee set-up.
If your budget is on the lower end, you might want to look for something unlined, with coconut matting or a bare floor. Lined marquees look prettier but are more pricey, as are hardwood floors, carpets, starlight ceilings, and chandeliers.
When thinking about renting a marquee, consider how much space your event will need.
The bigger the marquee, the higher the price - but square footage comes down to more than just the number of guests. Will you need extra space for a seated meal or only a buffet? Will there be a dance floor? What about reception areas or a catering tent? Do you need to find a generator or heater? Do you have plans for marquee furniture?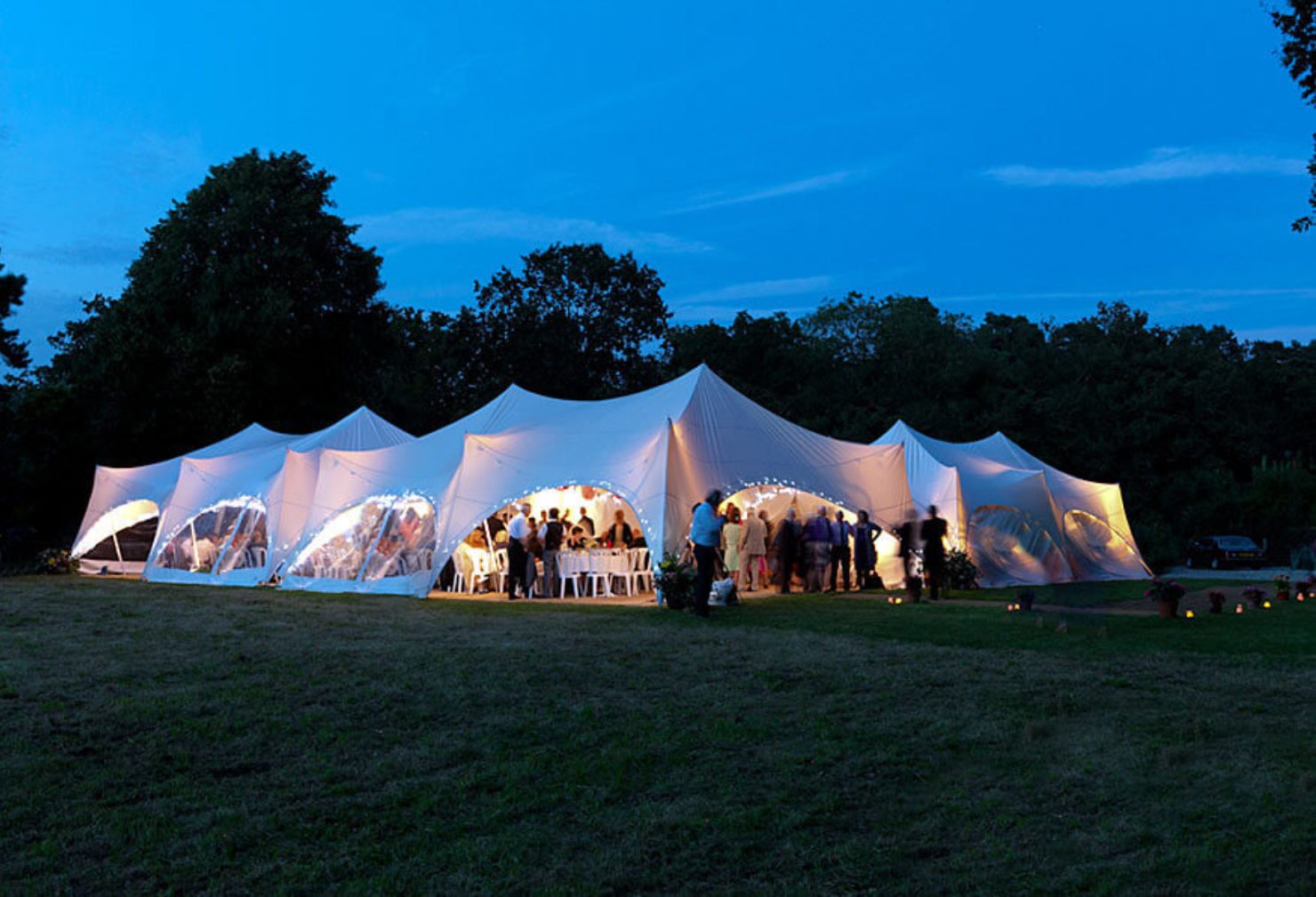 Marquee Style
Basic marquees are generally offered in clear span or traditional pole set-up. Clear span marquees use fewer poles, less set-up area, and can offer a more flexible arrangement, but traditional pole marquees might offer larger internal space.
If you want to hire a marquee for a festival or other outdoor event, you might want a starshade, stretch tent, or canopy marquee to add a carnival vibe. With these styles, capri tends to be the cheapest and stretch tents the most expensive.
Marquee Size
Marquee suppliers generally suggest between 12 and 15 sq. ft per person if you're having a seated set-up, and 6 sq. ft per person if you don't need so many tables and chairs.
If you already have a building for your event and are just looking to extend the space, a frame marquee is an excellent, budget-friendly choice. A traditional marquee will hold more guests, but will need a larger pitching space.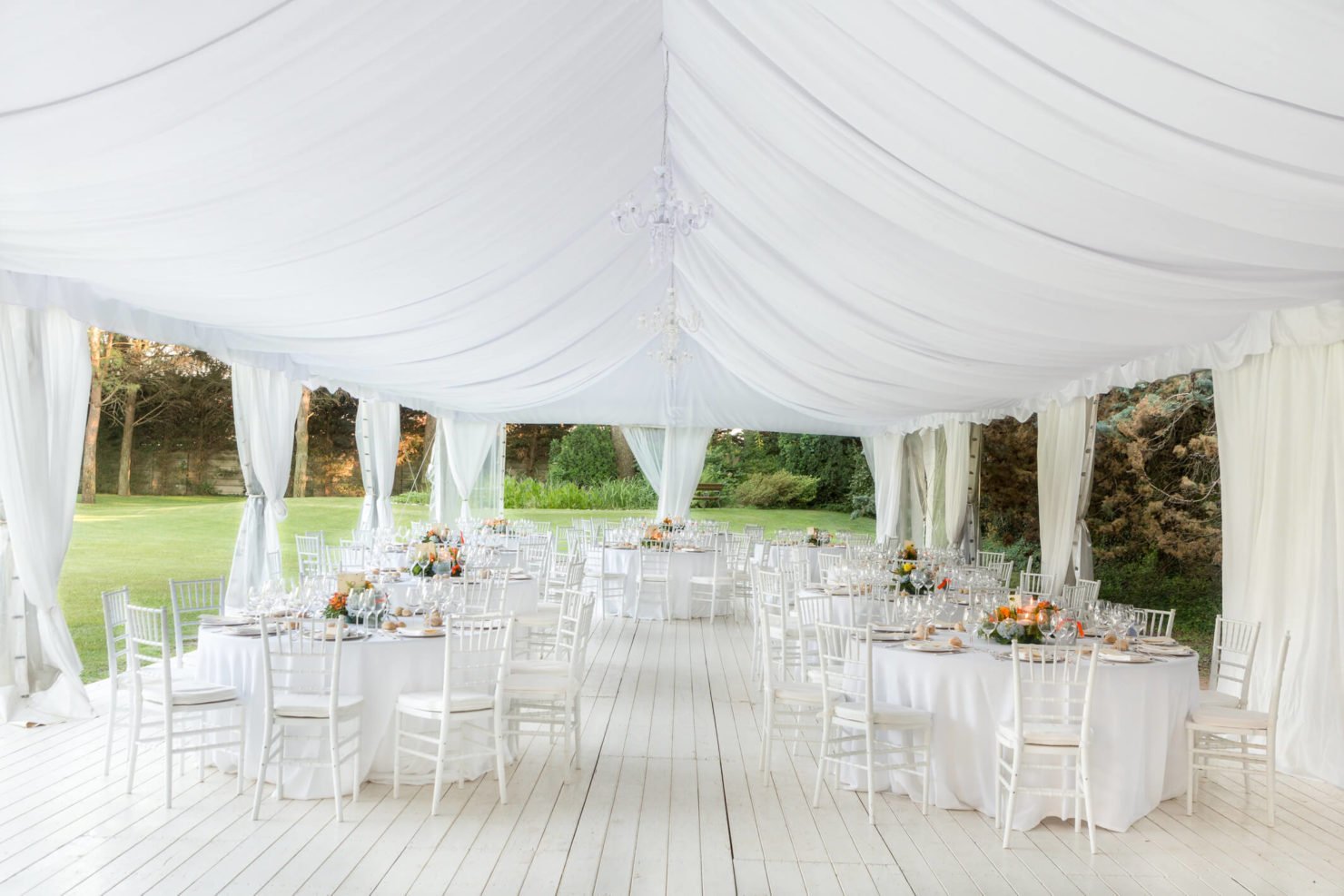 Length of Hire
Depending on the size of the hired marquee, it will often be left on site for more than one day - if your event is on a Saturday, setting up on a Thursday and taking down on a Monday is typical.
If you wanted to use a marquee for more than one night, this is great value. However, remember you'll need to adjust the price of your pitching space (if you're renting it).
Popular Hire Times
You're likely to save money on marquee hire if your event is on a weekday, or during a particularly quiet time of the year.
Spring and Autumn tend to be considered as 'off-season', so your choice of marquee and hire company could be wider.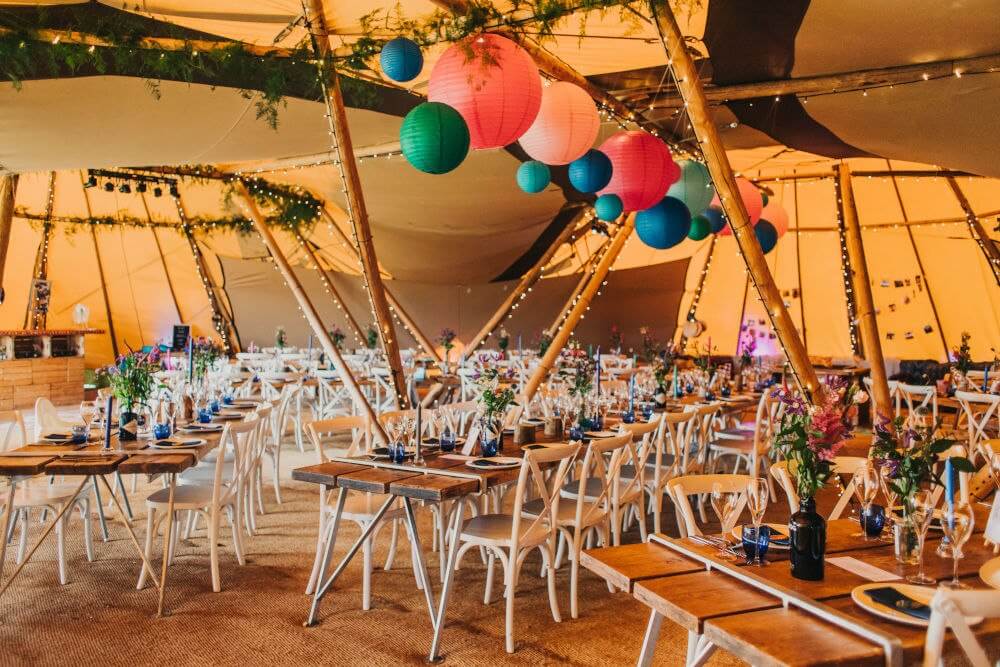 Additional Marquee Hire Items
Some marquee suppliers can include toilets, heating, bars, and other special features in their quote. Always check what each supplier can provide before booking - you might be pleasantly surprised!
A good supplier can help you figure out what sort of marquee you need, so if you are ready to book a marquee for your event, submit a request to see specific hire prices, including marquees with flooring, chairs, dance floors, and more.