If you're a festival lover, but you're after something a little more intimate for your celebrations, why not organise your own mini-festival?

This is an ideal party idea for birthday celebrations, anniversaries, weddings, corporate events and fundraisers. Our festival planning guide can help you every step of the way, from the original idea, catering & entertainment, right down to the final touches that will make it truly unique. And, once you've learned everything you need to know, you can start setting the ball in motion with our list of recommended suppliers.
Initial Considerations
Before you start booking suppliers for your mini festival or festival-themed celebration, you need to do a bit of planning.
Before You Start
Before you get into the nitty gritty details of starting your own festival, carefully consider the following:
Define Your Festival Concept
The more powerful your vision, the more likely it will come true.
Brainstorm anything and everything you could possibly want in your ideal festival. Maybe sketch out a few plans of how your festival would be laid out... 3 stages of music, a firework finale, some enormous projector screens, or a range of circus performers moving around your venue...whatever you feel would work.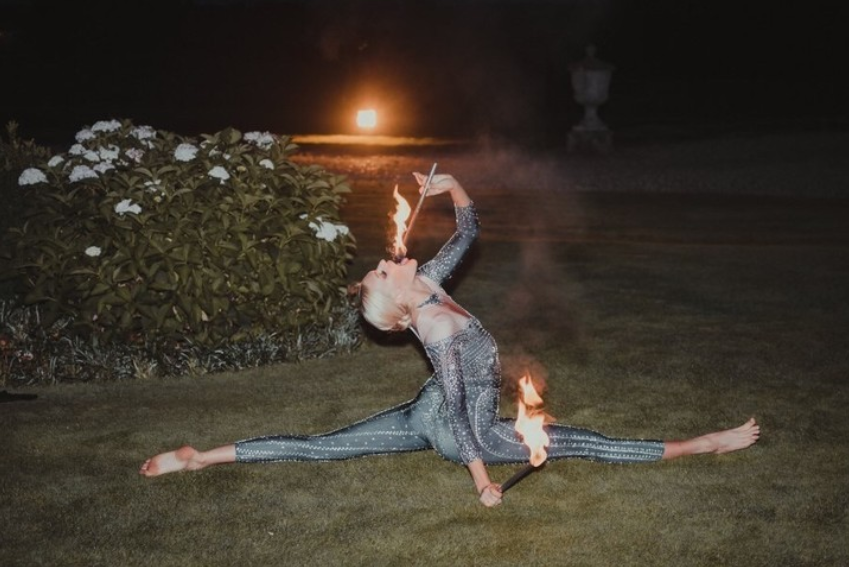 Naming your Festival
No need to tell you that this is a big decision.
There are a number of approaches you can take to this, some just go for the place the Festival is held... Glastonbury, Nibley Fest, others go for something relating to the festival... Secret Garden Party (it's in a secret garden), Truck fest (the main stage is a truck)... Others have plumped for edgy words (Latitude, Sonisphere), states of mind (Big Chill) or even misspelt particles (Oxegen). Be creative, make it memorable.
Create a Festival Committee
Get people involved at an early stage to help out; you can't do everything on your own.
Suggested delegates:

Planning Your Mini Festival
Once you've defined your concept, you're ready to start planning & making your vision a reality. Start with the venue first.
1) The Festival Venue
The venue is the most crucial aspect of any festival. Think about your answers to the following questions: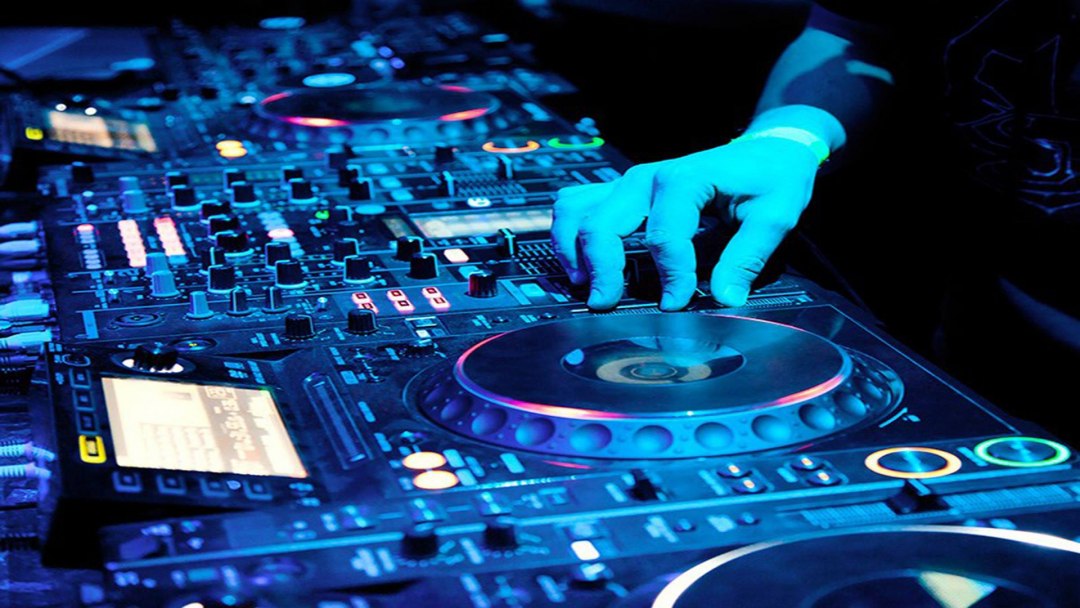 2) Entertainment
Quite an important bit, this.
Music defines any festival, make sure you get this sorted as a priority. Do you want to showcase local bands & musicians? Are you throwing a 60s-themed festival and searching for authentic cover bands? Or are you looking for a top DJ (make sure to take a look at our DJ hire price guide)?
If you want to party all night (and we're sure you will) without getting in trouble, then why not have your very own silent disco. Headsets can be rented from just £2 a pair.
Aside from the music, there are other great entertainment options which will make your festival complete. Here are a few ideas that'll level up your festival:

A good festival always needs a few stalls and attractions so see what you can find to make your mini festival stand out - perhaps you'll even go as far as hiring some fair ground rides or putting on a circus workshop.
‍
3) Food and Drink
It's not a festival without some great food.
We know when people are dancing and having the time of their lives at your mini festival, they're bound to get hungry - and likely want a few drinks. So you need to consider the type of food and drinks you'll present to them:
When thinking about food, make sure you know the amount of space you have dedicated to catering set ups - you don't want to have to park 5 food vans on the dance floor!
And, if you're serving alcohol, make sure to check the regulations with the venue & bar supplier to keep everything under control.
‍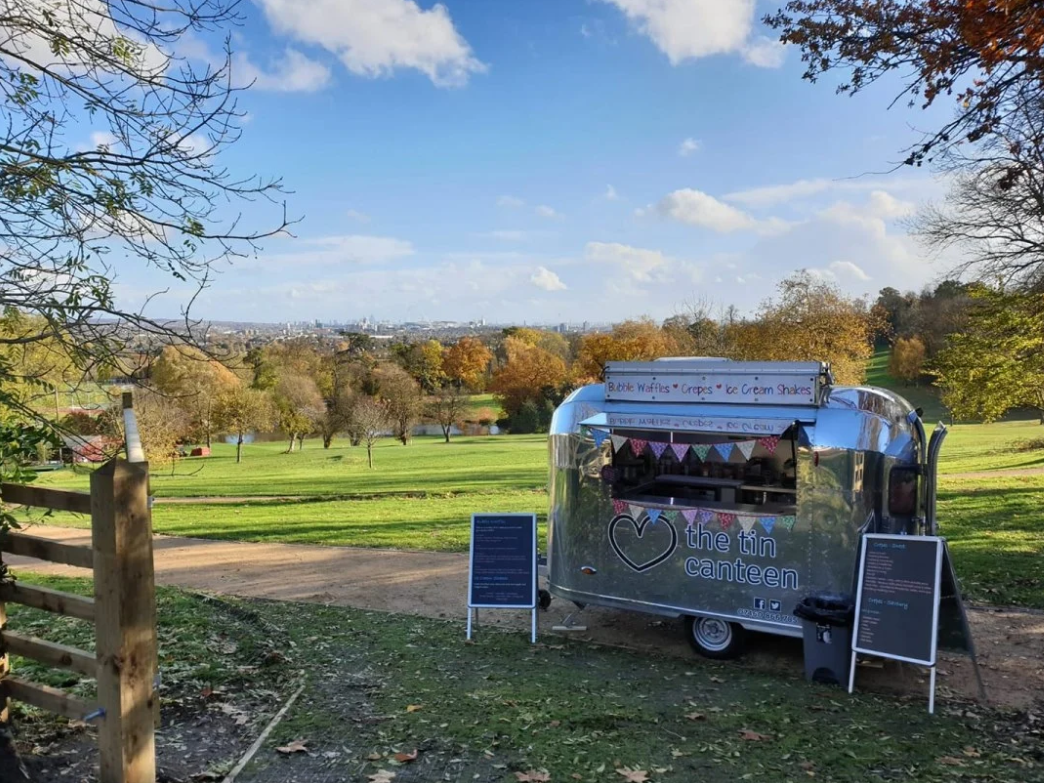 Logistics & Planning
Right, you've thought about the aspects to make this a GREAT mini-festival. So, let's all calm down for a second and think logistically.
1) Toilets
As a general rule of thumb there should be 1 toilet per 50 people. However, we'd recommend a minimum of 4 in case of any problems. For larger scale events, hiring portable loos will be your best option.
Have a think whether you'd like to invest in luxury loos & portable showers if guests are staying for longer, or perhaps standard portable toilets are the best option for you.
2) Temporary Events Notice
If you're selling alcohol and/or playing music late into the night you may need a Temporary Events Notice (TEN).
This isn't as difficult as it may sound. You normally just have to fill out the form and send it along with a fee of £21 to your local council and also send a copy to the local Chief Officer of Police.
View GOV.UK's guide to find out more details about getting a TEN in your area.

3) Safety
Make sure you have first aid equipment on site and that the festival site is easily reachable by ambulance in case of emergencies.
You may even wish to have event medics on site depending on the scale of your mini festival.
4) Security
Whilst the "My dad is bigger than your dad" method of security will work fine for a back garden festival, most venues will need security to ensure the event runs smoothly.
Make sure you check with the venue for recommendations.
5) Power to the People
If your festival is in a rural location and you're not planning some sort of eco-friendly people powered festival then it's likely you'll need to hire a generator to power your electrical devices.
6) Rubbish
Make sure you have enough bins and a clear recycling policy.
Cans, plastic cups and glasses can be the biggest problem when clearing up. Providing re-usable cups and charging a deposit can really help reduce this as well as providing water fountains or refill stations.
7) Fencing & Shelter
We all know in the UK great weather is never guaranteed. If you're hiring a field or outdoor venue, you may wish to think about hiring fencing or a big top marquee to keep everyone together and protected from the elements.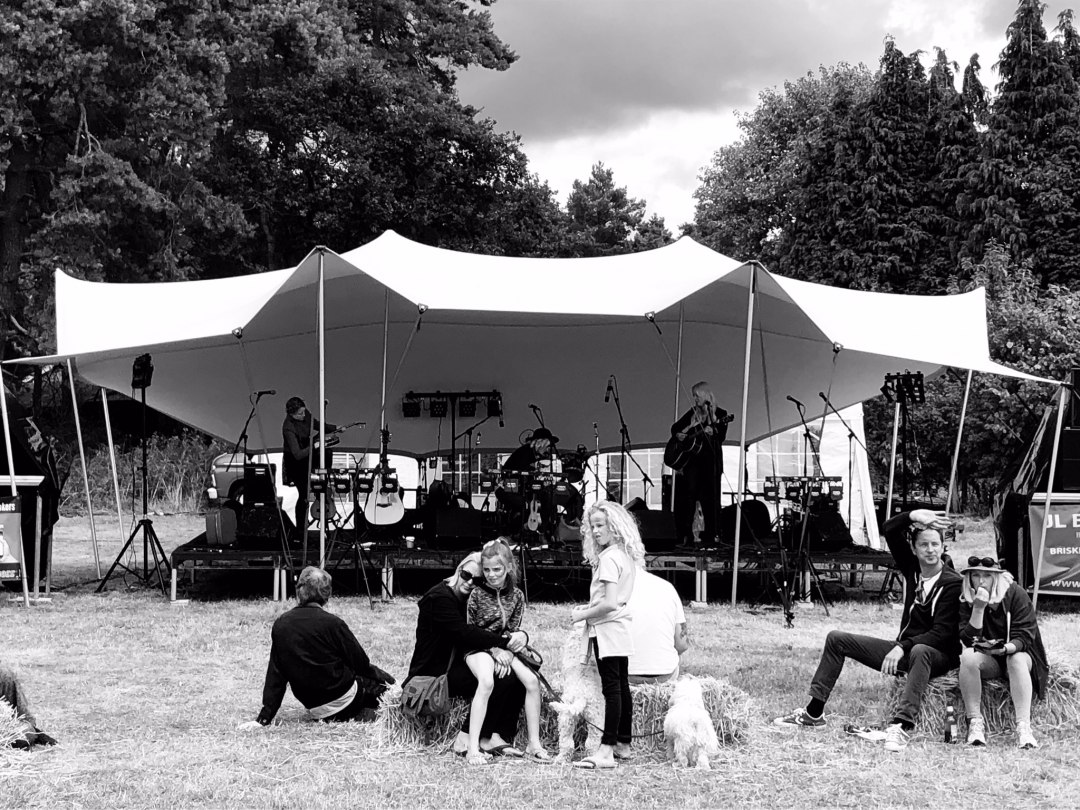 Promoting your Festival
Your festival is nearly ready to go. Now it's time to let people know about it!
Creating a Facebook group is a great way to invite people and keep the information together but you need to work a bit harder if you want to ensure your festival is a sell out.
Start by inviting a small group of friends who you know will attend and drum up some excitement on the group wall. Then invite friends in batches and make sure you speak to key members in the group directly so they get behind it.

You also need to try to get friends to commit and buy tickets as early as possible so consider offering a discount or special prize for the first x number of people to buy tickets.
‍Here's our suggested promotional timeline...
Promotional Timeline
Get the word out ASAP
Once you've got your mind set on organising a mini-festival, take a long run up; put the word out there as soon as you can and suggest some potential dates to gauge interest.
Notify guests once dates are confirmed
Let people know the date so they can keep it free - you don't need to give full details at this stage but just enough to get them interested.
Get tickets selling two months before
Make sure guests commit to attending by purchasing their tickets at this stage.
Generate a buzz two weeks before
Create some excitement around the event by letting everyone know the full details including line up and entertainment.
Seal the deal days before
Remind guests of times, transport arrangements, sleeping, what to bring etc.
Top Tips & Ideas for Your Mini-Festival
Almost there... here are a few great additions that will take your festival to the next level.
Have we missed anything? We'd love to hear from you with your own tips and advice for putting on a mini-festival.
Now you have all the information you need to start planning your mini festival so why not started requesting quotes from our fantastic suppliers and locking in your big ideas.