As the festive season comes back around again, we are reminded of the magic of this time of the year. Christmas celebrations bring people together, enjoying much deserved time off and creating many cherished memories. With plenty of fun to be had, the season doesn't come without its challenges - particularly if you are in charge of the Christmas 'do this year.
Luckily you won't need to navigate this festive frenzy on your own - in this 5 step guide we cover everything you need to plan the perfect Christmas party, from venues to catering, from children's entertainment to finishing touches and festive cheer.
This one's for you, from us! Merry Christmas.
Step 1: Have You Chosen The Perfect Venue?
A great party always starts with the right venue. You may have a conventional location sorted, such as your home, a booked out space or perhaps the village hall, but have you considered using your garden space for a winter marquee? Using your own space to extend capacity is a cost-effective solution to host a party for many more guests and with All-Season Marquees, the time of the year won't matter.
Or, if you're looking for unconventional options that add a bit of fun to your party, you're in luck, we've got all sorts of unique and out-the-box ideas for your Christmas party, such as Party Igloos or Party Buses to really celebrate in style!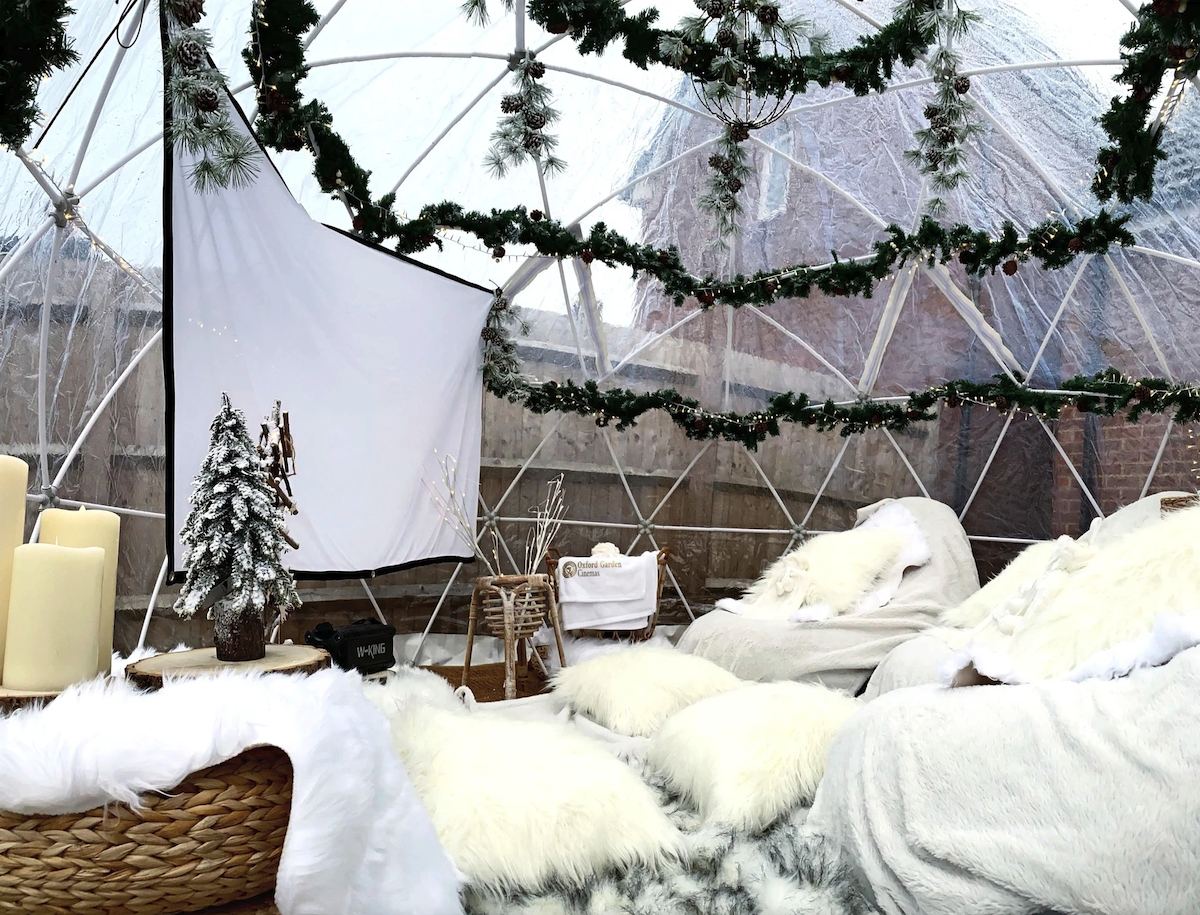 Step 2: Choosing Your Festive Feast
After the venue is sorted, it's time to think about catering. No party is complete without scrumptious food. Depending on the number of guests you'll have, it's wise to consider what works best in advance. For larger affairs or parties, canapés and buffets may be your best casual option. Bar staff may also be a consideration if you're organising a larger function for a smooth delivery - Plus, you can enjoy yourself just as much as your guests. 
If you're considering a more formal, sit down option, Dinner Party Catering may be more suitable for you. Fine dining caterers such as Fallow & Fields can serve you an incredible gourmet festive feast. Or perhaps, for your event, getting into the spirit of Christmas is enjoying a delicious Lamb Roast! 
Whatever you choose, it's about festive traditions, whatever they may be - and fully bellies. And if that includes Churros, then so be it! Other great party food and drink options include German Bratwurst, mulled wine and hot chocolate.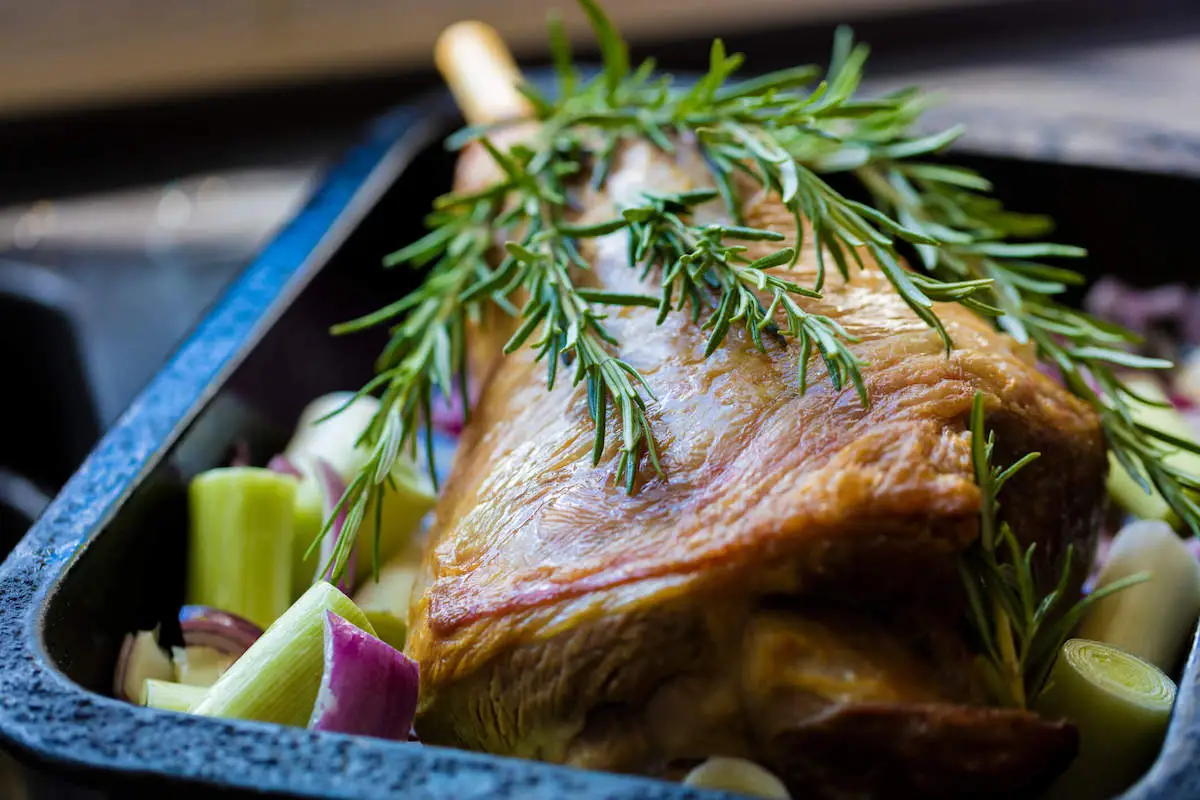 Step 3: Create Your Very Own Winter Wonderland 
Turning your given space into a magical, ambient Christmas splendour is sure to 'WOW' your guests for a memorable time. Throw yourself into the festive spirit with cozy, twinkling event decorations and props such as wintery-themes, decadent parcels and bows, festive centrepieces and an impressive Christmas tree! Indoor styling and balloon arches are a jolly way to enhance the space with festive colours for all to enjoy. For those who want to take Winter Wonderland literally - you could even consider a snow machine to work its magic! 
Dinner parties are a great time to consider using sophisticated centrepieces along the dining table. If you fancy a bit of DIY, you could even create decorative name cards or menus for each sitting guest.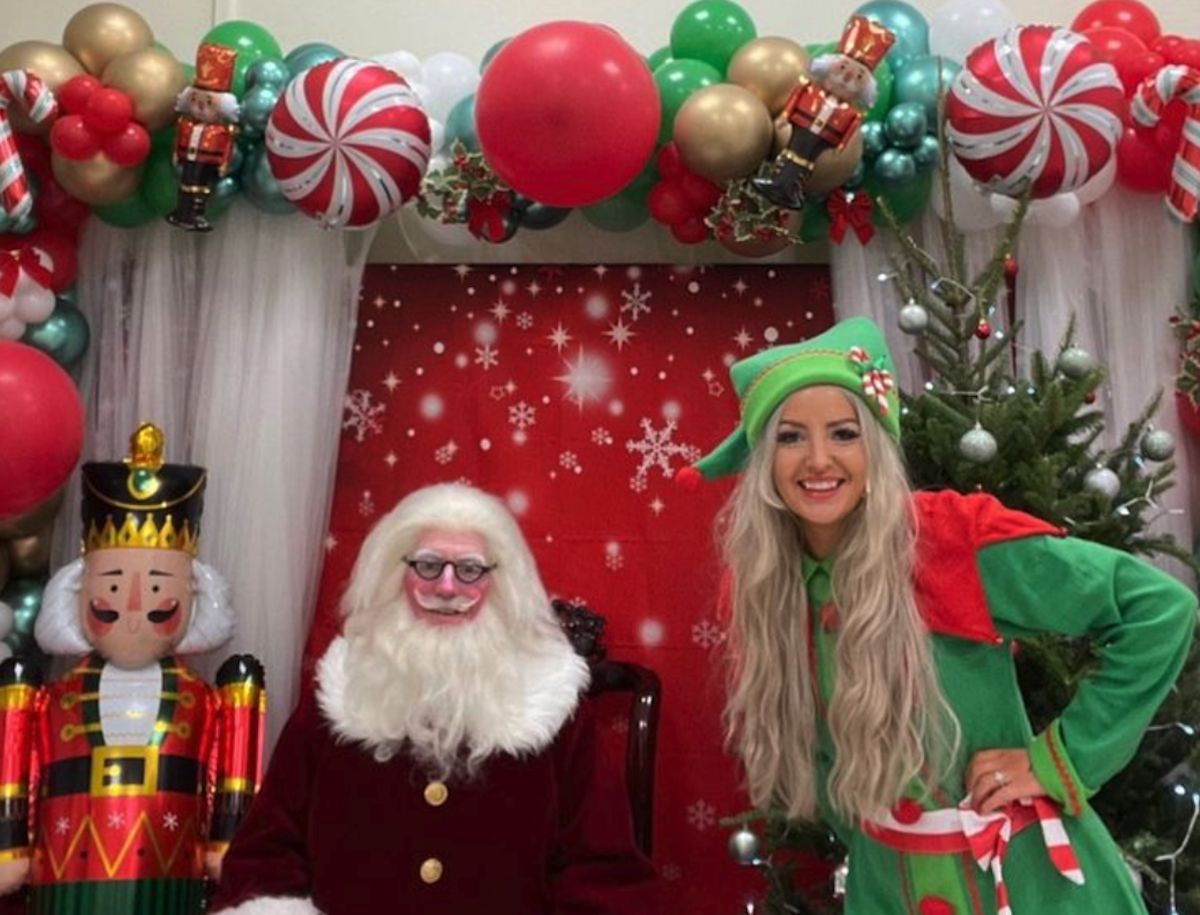 Step 4: Keeping Your Guests Entertained 
Keeping the party alive comes in many forms and we certainly have many suitable contenders for your Christmas Party entertainment.
For the little ones, hosting a Santa's Grotto is an enjoyable feature for that Christmas feeling, but equally, who wouldn't enjoy a Rodeo Reindeer? Other options of endless fun that always promise delight are dressed-up Snow Princesses or your very own Christmas Elf!
If you're looking for some festive fun for the grown ups, a traditional approach could include carol singers or a live band - or you could opt for a DJ and themed performers.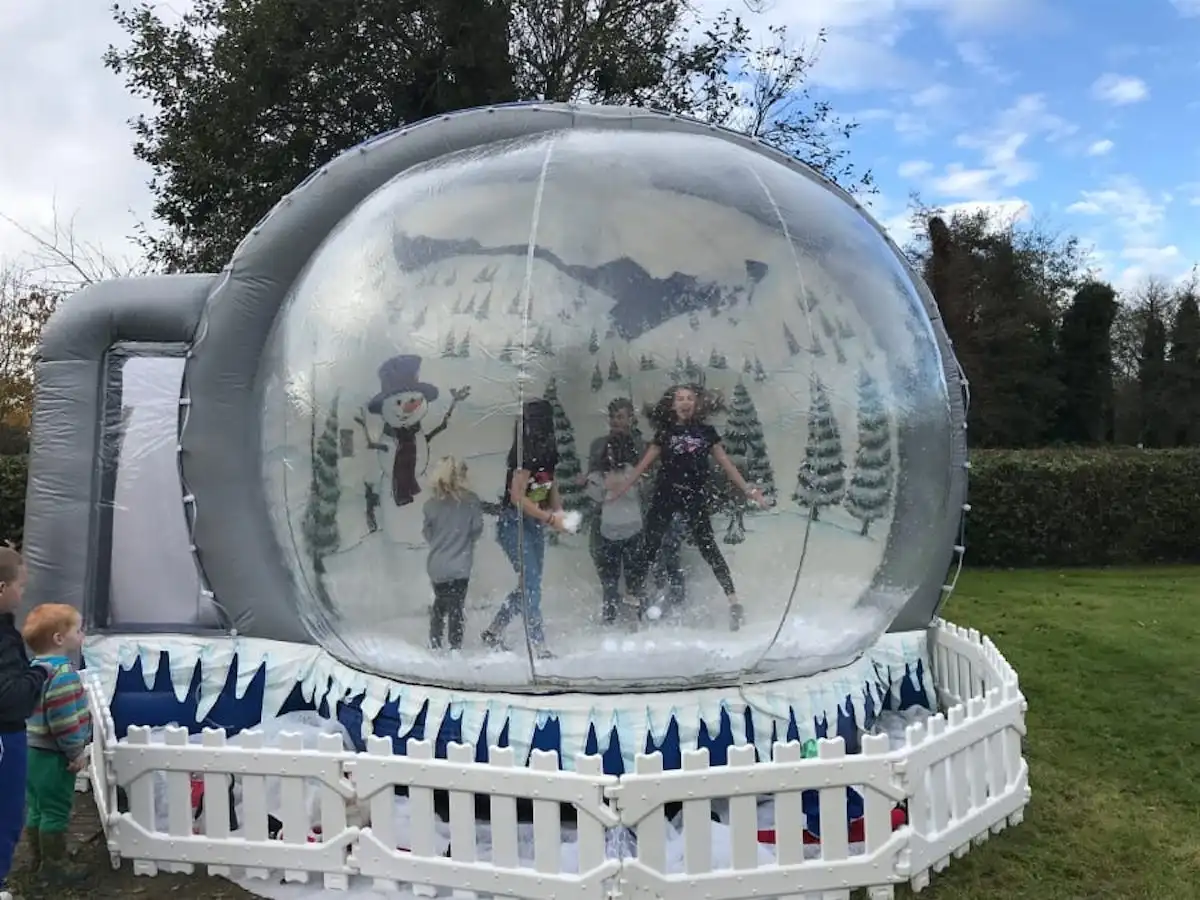 Step 5: Capturing Those Special Moments
Why put all the effort into your wonderful Christmas party when you don't get to document it? Either as an entertainment feature or to freeze moments in time, there are plenty of photography & videography options available for a night you will never forget. 
Photo-vans and photo booths are a great way to engage with all your guests and for them to take home a memento of the fun they had. Or hire a professional photographer for the occasion to cherish happy memories without having to rely on your phone. 
Bonus Step: Not Just a Bar 
We have mentioned the importance of keeping your guests well oiled throughout the occasion, but Christmas time isn't complete without Mulled Wine, Festive Cocktails or Hot chocolates - hire a Mobile Cocktail van or Wine Bar for all your beverage needs and a little bit of festive cheer. 
So, What Are You Waiting For?
Planning a Christmas party involves a lot of organisation and effort, but with Add To Event as your ultimate ally to finding the perfect suppliers for you, you can be sure the event will hit every festive, joyous note. By simplifying the journey of finding the perfect fit for you, whatever the brief, and ensuring your party planning experience goes spectacularly with the help of this guide, you'll have just as much fun planning your Christmas Party as you will at the party itself! 
Ready to kick-start your Christmas party planning? Click here to explore the magic of Add To Event and find the perfect suppliers for your dream celebration.
Let the festivities begin!