At Add to Event, our mission is to match organisers to their dream suppliers, helping you create the most magical events in minutes - not months. So, we work hard to introduce you to a wide range of local suppliers who can help you make your event one to remember, allowing you and your chosen supplier the freedom to arrange all the details in our secure chat area.
Think of us like a dating app - our job is to match an excited organiser with their perfect supplier. Since we're more of a matching service than an events agency, we don't take fees from you or handle any money. This means we're unable to get involved in any disputes or process refunds (though we'll always do what we can to help).
We connect hundreds of thousands of organisers every year to suppliers throughout the UK and hear of very few cases when things go wrong. However, from time to time issues can arise so we've compiled a list of tips that should help you to stay safe and ensure everything goes to plan with your selected suppliers.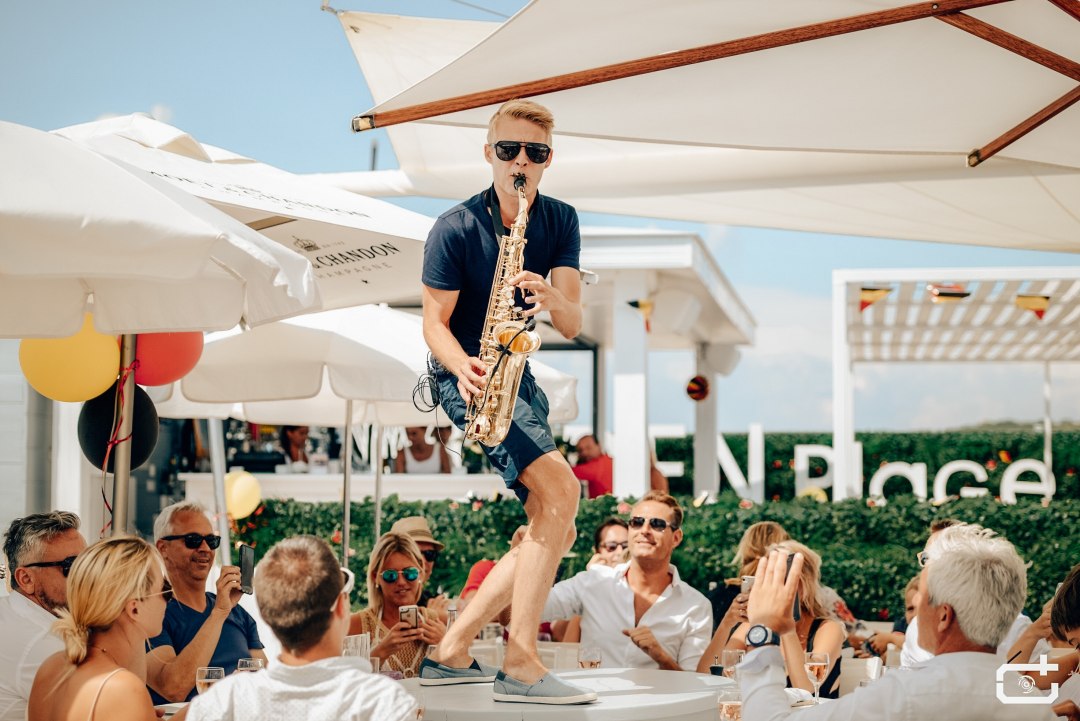 1. Deposits, contracts and cancellation policies
When you're making arrangements with suppliers, ensure you have a clear understanding of their booking terms. Most suppliers will ask for a deposit to secure the booking, with the full payment due before the event. It's also important to ask about the cancellation policy and this should normally be part of a signed agreement.
2. Take care when making payments
Before making payments (especially by bank transfer) please take reasonable care to ensure the bank account details are correct and that the request for payment has clearly come from the owner of the company you're dealing with. If in any doubt, give them a call on the number found on their website.
3. Keep in close contact
When things go wrong, more often than not, it's a communication problem. Make sure you keep in contact with your supplier at regular intervals before the event and always call them a few days before and on the morning of the event to ensure everything is on track.
4. Carry out necessary checks
Ensure you check all relevant documents including proof of insurance, company registration, hygiene certificates and background checks. Add to Event does not certify suppliers so it is important you check these before going ahead with any booking.
5. Ask yourself (and your supplier) what could go wrong?
Try to anticipate any problems you could experience and speak openly with suppliers about what they would do in each situation. What if you book an entertainer and they're taken sick? What if a supplier is travelling a long way and breaks down en route? Although there can always be situations beyond their control, a good supplier will often mitigate against these or have a clear emergency policy, so it's often worth asking about these scenarios.
6. Consider taking out insurance
Depending on the size and nature of your event, you may require insurance or would just like it for peace of mind. There are many firms that offer specialist events insurance and it doesn't cost as much as you might think.
7. Respond to suppliers in the right way
When you're caught up in event-planning stress, it can be easy to get overwhelmed and worried about a range of different scenarios, especially as the day draws nearer... What if the bouncy castle deflates or you haven't got enough vegan meal options? But don't forget, suppliers are typically doing all they can to help you, so try to keep your cool and speak to suppliers politely. The likelihood is they'll be very eager and willing to accommodate updated requirements or compromise on terms if you're friendly and kind - after all, they're people just like you and they want to help make your event magical.
8. Don't forget to have fun
Lastly, don't forget to have fun! Amongst the stress of event planning, it can be easy to forget that you're planning for an exciting occasion, so just enjoy the process. We suggest speaking to suppliers about the additional services they can offer as they'll often have added extras you would never have thought of that can be the cherry on top of a perfect event - maybe you'll end up with a cocktail named after you or a themed ice cream van at your wedding? There's endless fun to be had!
Ready to get started?
No matter what you need for your next event - from caterers to DJs, water stations, glitter bars, portaloos, and everything in between - you can submit your requests now to start chatting to suppliers and get excited planning your magical event.