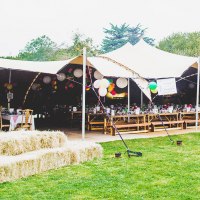 The Essentials For Planning a Festival Themed Wedding
People can now choose to marry almost anywhere they like, making alternative wedding locations more popular than ever.
Festival weddings and bohemian style themes are a charming wedding trend, as weddings become more personal and tailor-made for the couple. The fashion for DIY and handmade weddings, along with celebrities such as Kate Moss leading the way with beautiful festival themed weddings, is inspiring many couples to throw their own wedfest party.
A festival wedding (or wedfest) can be whatever you want it to be, but think Glastonbury, bohemian, rustic, vintage, love and flowers… lots of flowers! Essentially it's all about the party, enjoying your day with the people you love, some good music and some good food brought together with the little extras that make your wedding day truly memorable.
You want your wedding to be unique, allowing you and your partner's personality to shine through, and a festival wedding with some cute and quirky touches can be the perfect way to achieve this. So if you're thinking of planning a wedding festival or want some festival themed wedding ideas, we've put together some of our favourite tips and suggestions to feed your inspiration.
The Venue
Outdoors is where you want to be for a wedding festival, come rain or shine!
If you have some land or a large garden this is ideal, but if not, search for local farms with land or barns for rent. If you want to make sure you're close enough to a touch more luxury, many traditional wedding venues such as hotels and halls often have land you can use as part of their wedding packages.
Top Tip: Position tents and decorations around the natural landscape, pretty views and trees to organically make them part of your setup.
Marquees and Tents
Classic marquees can offer a great space that can be customised to flexibly suit your party size, theme and requirements, or why not go all-out and hire a big top tent for ultimate circus chic!
The Décor
Often the most exciting and creative part of wedding planning is the theming and décor – this can be where all the other plans and ideas stem from.
Adding some festival flair to your big day is easy with a little inspiration! Try some bunting, flower garlands, hessian, floral fabrics, lace and macramé, paper lanterns, hay-bail and tree stump seats, and see where these ideas take you. Lighting is of course important, so how about trying some glow sticks, candle jars, fairylights, sparklers, or if you really want to impress, a bonfire or fireworks would be the ultimate focal point for your evening party.
Top Tip: Choose a plain cake and cover it in fresh flowers for decoration.
The Entertainment
No one gets bored at a festival, so make sure there's plenty to keep guests entertained at your wedding festival!
Add a touch of the Mardi Gras with some circus acts preforming some acrobatic, fire-eating, tightrope walking entertainment, perfect for all ages. Temporary tattoos or photo booths are a fantastic idea to keep guests busy and give them something to remember your day. For more ideas including magicians, illusionists, belly dancers, burlesque, comedians and tarot cart readers browse through our collection of entertainment suppliers.
Top Tip: Hire a basket of props for your guests to dress up in for photos.
The Music
The most important aspect of any festival is the music!
Now that your head's spiralling with wedfest décor ideas you should have your theme pretty much figured out, but the most important aspect of any festival is the music! Perhaps you're a festival-goer and want a traditional rock or indie band to take you back to your days of Glastonbury and V-fest, or maybe you want to party until late in the dance tent, or relax with a classical or acoustic set in the chill out area.
Music's personal and dancing is essential at any wedding so to make sure you find the band or DJ to suit you and your festival wedding, we've got it covered in our list of bands and DJs. We also work with suppliers who offer audio equipment, music tents and stages if you happen to be friends with Chris Martin, or any other talented musicians of course!
Top Tip: Have your wedding invites designed as music festival tickets or lanyards.
The Food and Drink
The key to catering for a festival themed wedding is creating a communal feel with your food choices.
There's so much choice out there, you really can make your catering personal and perfectly suit you and your guests. Mobile options such as hog roasts, pizza or burger vans could be a good choice for a laid back outdoor wedding, or choose a buffet option and create a chill out area with beanbags, cushions and throws to keep guests cosy. For those with a sweet tooth, sweet tables, candy carts and vintage ice-cream vans are a nice touch, and don't forget the bar! We have a great range of mobile bar suppliers offering cocktails, craft beer and specially selected wine and champagne.
Other things to consider
Don't miss anything off your planning list; remember you may well need to hire loos for an outdoor event. Do you need any staff? Perhaps there'll be lots of children there – don't forget the kids entertainment! Handmade décor, invites or favours are a popular choice and fit well with a festival theme, so why not add some arts and crafts entertainment to your festival wedding and have your guests make their own flower garland, or friendship bracelets – a great choice for little ones too.
Top Tip: Brainstorm your wedding ideas and create a mood board of festival images and inspiration.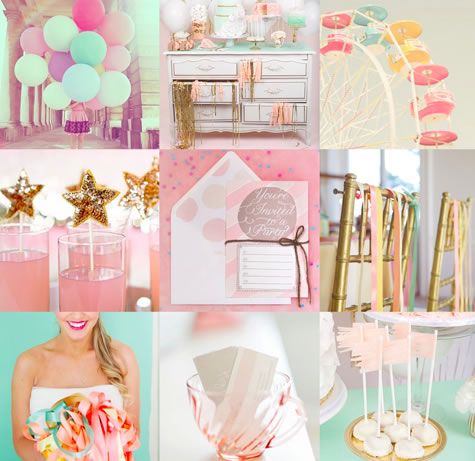 Next Steps
There's so much to think about and so many options, but we're here to help make the planning of your festival wedding as simple and as enjoyable as possible. Our advice is to start with the theme, then you can take on each of the big areas we've highlighted above, one by one. Festival weddings give you the flexibility and choice to personalise your day and mix and match to incorporate all of your ideas, no matter how unusual.