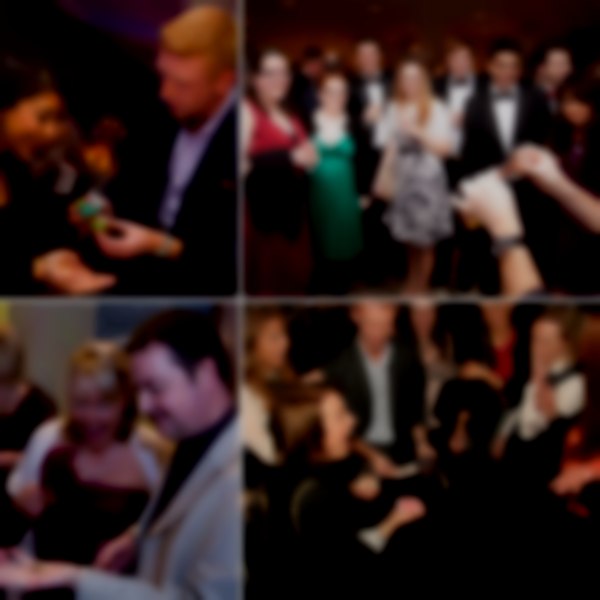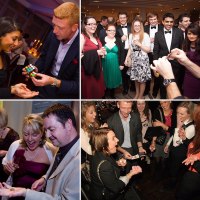 Adam Keisner
Booking a good Close-Up Magician adds a unique form of entertainment to any social event, helping to break uneasy silences and allowing your guests to interact.
About Adam Keisner
Adam Keisner is a London based, award winning Close-Up Magician and Sleight of Hand Artist specialising in Close-Up Magic with cards, coins Rubik's Cubes and borrowed objects. Finger rings, bank notes, pens, watches, rubber bands, napkins, bottles, glasses and cutlery. Basically common familiar objects, which can always be examined prior, during and after the show.
Close-Up Magic is the perfect icebreaker for formal occasions, social events or just plain mix and mingle. As a one man act with a huge repertoire of magic all my props are self contained in my pockets or borrowed ready to go anywhere at anytime throughout your event. I don't require a specific performing area and I can stop and start at a moments notice.
I'am a full time pro with over 12 years performing experience.Magic is my full time job.Sixty percent of my work comes from repeat bookings. Corporate clients have flown me to Dubai, Iceland, Portugal, Brussels, Spain, Italy, Switzerland and Kuwait. I've also won awards for my magic from the Magic Circle and the annual International Magic Convention. Above all it's my living and what I love doing.
Services
Typical Clients
Hi Adam,
Many thanks for providing such great entertainment at our End of Year Party on Friday.
It was a lovely surprise for our guests who thoroughly enjoyed you performing (and wondering 'how did he do that'!)
Just to let you know I have passed your invoice onto the Finance department for payment.
Thanks again!
Best wishes,
Dani
Dani Barrett | Team PA – Front Office
Matsui Bussan Commodities Ltd. | 5th Floor, St Martin's Court,
----------------
Hi Adam
I hope you're well.
I just wanted to say a massive thank you for attending last night.
Your tricks left a few puzzled faces – mine included – how on earth did you get the coin under my watch!? Ha ha! It was a great act and thank you so much for keeping everyone entertained.
Hope you have a great summer.
All the best
Katie
Katie Holmes
Administration Executive PA - Communications Department
-------
Hi Adam
Thank you for Saturday – you were fab – I have had so many messages saying how people enjoyed your tricks and how this was a change to the usual baby shower!
Hope your journey back was not too bad.
Again thank you.
Kindest regards
Celia
Hi Adam
I just wanted to say thank you for last night. Our staff really enjoyed all of your amazing magic and it definitely added something special to the event.
I'm busy uploading the pics from photobooth in the office so that people can have a reminder of last night... although in some cases I'm not sure that's wise!
Many thanks again, and have a lovely Christmas yourself.
Best wishes
Alex
Alex Palmer
Marketing Executive (Events)
Investec Wealth & Investment Limited

Get quotes from Adam Keisner
and dozens of other professionals in your area