What is the Average Cost for a DJ?
There are many factors to take into account when considering DJ hire prices (which we will go into further detail below).
Usually prices can vary from anything from £150 to £500+.
Average DJ hire cost on Add to Event: £235
Why Should You Hire a DJ?
A great DJ can really enhance any type of event. Not only will they add colour and vibrancy to the occasion, but their extensive knowledge and diverse array of music will ensure everyone is entertained and 'busting some shapes' on the dance-floor in no time!
Wedding DJ Costs
We can't talk about DJ's without mentioning one of the main events you might hire them for. A wedding!
Music can play such a massive part of the day, so it's imperative that you get the right DJ for your requirements. Considerations like set times, musical arrangements and venue can all impact on the cost of a wedding DJ. 
If you're on a tight budget, a less experienced DJ can start at around £300 to hire. At the top end of the pricing scale, you can be looking at £1,500+ for a highly experienced wedding DJ. For this sort of price, you'd be expecting everything to be covered, including music for the ceremony and reception and all lighting and equipment.
Often at the top end of the budget, DJ's will be able to cater for fun extras like light up dance floors, personalised staging and much more.
Things To Consider When Hiring a DJ
Although it's good to have an indication of the average price to hire a DJ, there are quite a few considerations to think about that will impact the overall cost.
Let's look into some of them below.
The Type of Event
The type of occasion you're hiring for will have an impact on the DJ price.
The set up for a wedding often requires more hours both at and outside of the event itself, as well as involving a more personalised touch, so bear this in mind when considering budgets. On the other hand, a children's birthday party might require less time setting up and a smaller set list, so the overall price may be less. 
Are you looking for a full DJ set or perhaps just some background music for a corporate event? The type of entertainment you're looking for will influence your overall hire costs.
Number of Guests
In general, a larger crowd means a wider demographic of people to cater for. A good DJ will be able to read the room and keep the majority engaged, but age ranges and music tastes all need to be considered to keep everyone entertained.
Also, a bigger audience will mean more equipment and lighting to ensure the aesthetics and sound are of the highest quality, which will have an influence on quotes and pricing.
The Venue
The venue and its location will have an effect on pricing. Typically, London as well as other bigger towns and cities in the south-east will see slightly higher costs.
Much like the number of guests, the size of your venue will have an impact on how much DJ equipment will be needed. 
Venue accessibility is also something else to consider, is it easy to get equipment into your chosen function rooms? Will there be parking available for your DJ? These are all things to factor in when thinking about hire pricing.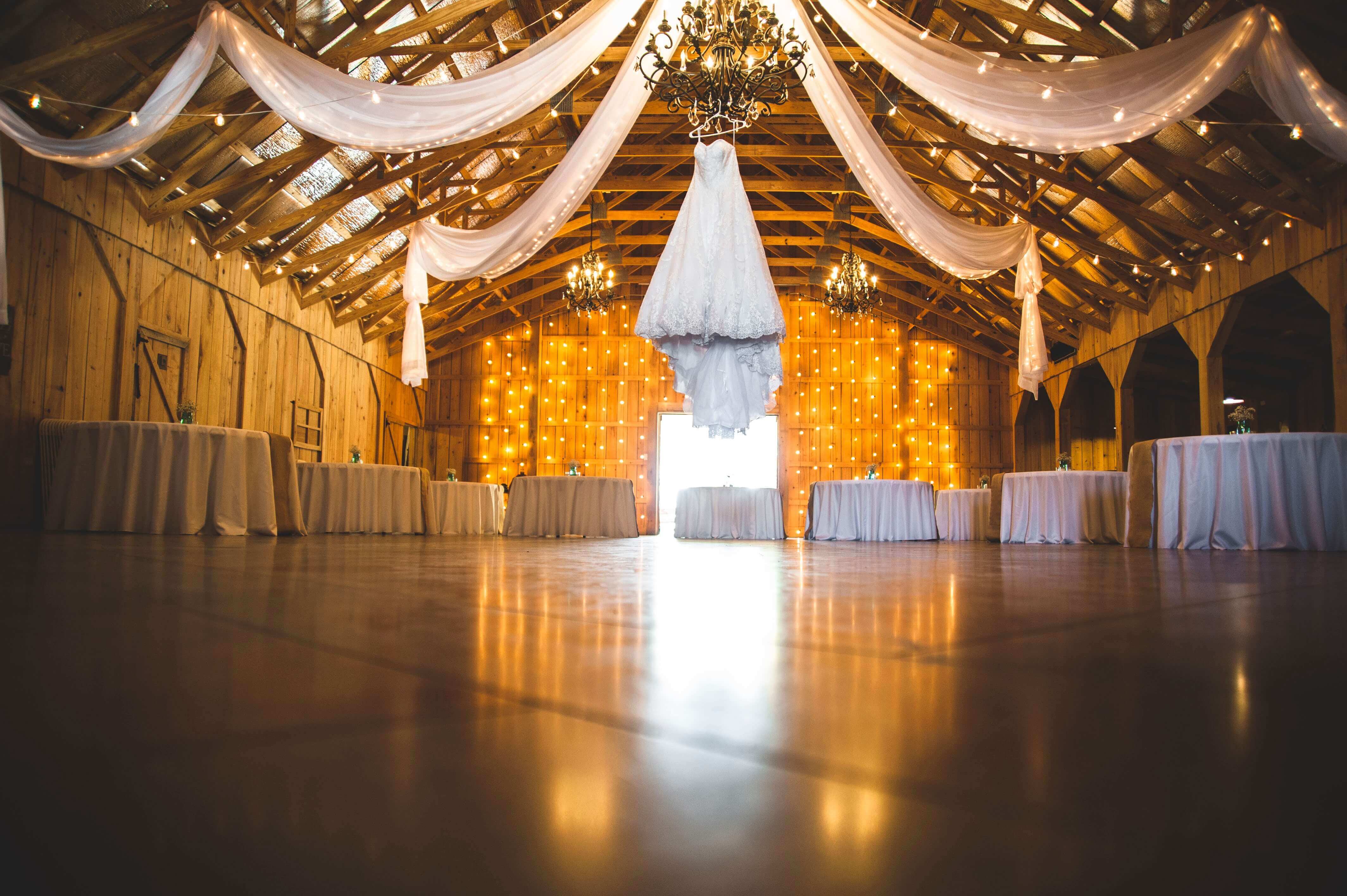 DJ Experience
It goes without saying that the more experienced the DJ, the higher the price they will command. A talented DJ will possess a plethora of skills honed over the years that enables them to get a feel of the room and deliver a set to delight your guests.
It's always a good idea to research a prospective DJ before you agree to any contracts or costs. You can check out references and see if they have played similar events previously, that way, you know the DJ that you do eventually hire will be more than qualified for the job.
Equipment Requirements
Factors like venue, number of guests and event type will all impact on the type of DJ equipment needed. You'll want an epic sound system anyway, but a larger room will need additional speakers and lighting.
Depending on what type of event you're hosting, there might be other aesthetic elements to consider too, which will increase your costs.
Hire Time
It might sound obvious, but one of the biggest factors to consider when hiring a DJ is how long you want their time for. It's also worth taking into account the preparation and set up times. Your DJ will need to travel to your venue, unpack, set up, play their set, pack up and then travel home again. 
Your event type and format will also have an impact on times and costs. If you're hiring a DJ for a wedding, you may want them to play background music in between proceedings as well as their main set, which will increase their working hours.
It's also worth considering the time of year that you are looking to hire a DJ. Christmas, bank holidays and weekends will usually be more expensive.
The Music
We can't forget the real main event, the music itself!
Most professional DJs will have an extensive library encompassing all musical genres, but if you have a particular sound in mind, it's always worth doing a little background research too, just to make sure you make the right hire.
For weddings, you may want to request a selection of your favourite songs to be played throughout the day and evening, so make sure to check just how flexible the DJ can be to ensure for the perfect set.
Summary
Hiring a DJ is a fantastic choice for numerous occasions. As you can see, there are a lot of things to take into consideration when figuring out the average cost to hire a DJ. However, these considerations will ensure you hire the very best DJ to make your event one to remember for years to come!
Book your event services with us
Submit your event details and receive personalised quotes from a range of trusted suppliers.
It only takes 2-3 mins!
Share this article