What is the Average Cost for a Magician?
There are many factors to take into account when considering prices for a magician. Before contacting suppliers, it is useful to know the type of magician you are looking for. The clearer your request, the easier it will be to provide you with a good quote.
Types of magician include close-up magicians, stage magicians, children's magicians, mind-readers, hypnotists and many more. Note: some magicians perform multiple types of magic.
‍
Pricing for magicians is based on a number factors including the equipment, venue and guest numbers, specific skills and experience of the act and magician themselves. This has a direct impact on the prices charged. This is why its typical to see a wide price range on magicians from around £125-£500+.
Average cost for a Magician on Add to Event: £280
What type of magician would you like?
Make sure you pick the right style of magician to suit your event...
Close-up magicians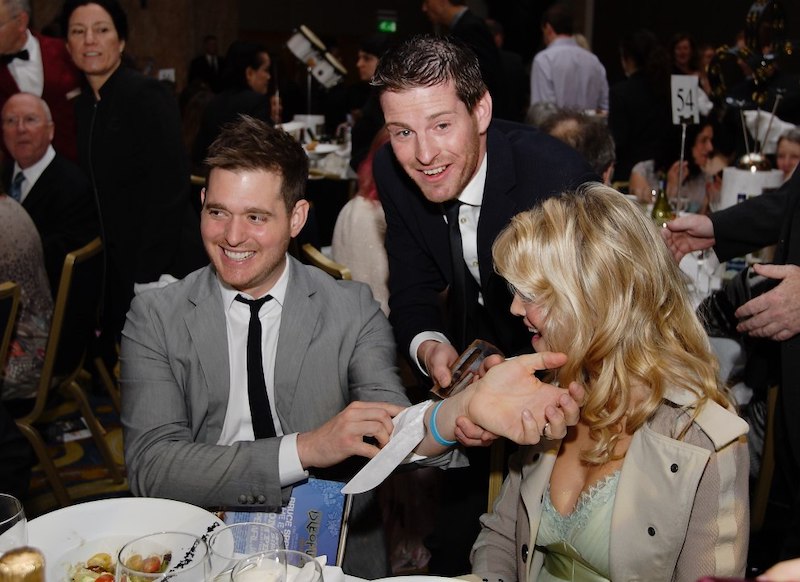 Close-up magicians will bring the magic right under your nose, focussing on fast-paced, sleight of hand tricks and visual deception. They will be able to move freely between guests, generating a buzz and creating a personal experience for everyone involved. This style of magic works brilliantly well at smaller weddings or dinner parties where the magician can perform to individual tables at a time.
Stage/Cabaret magicians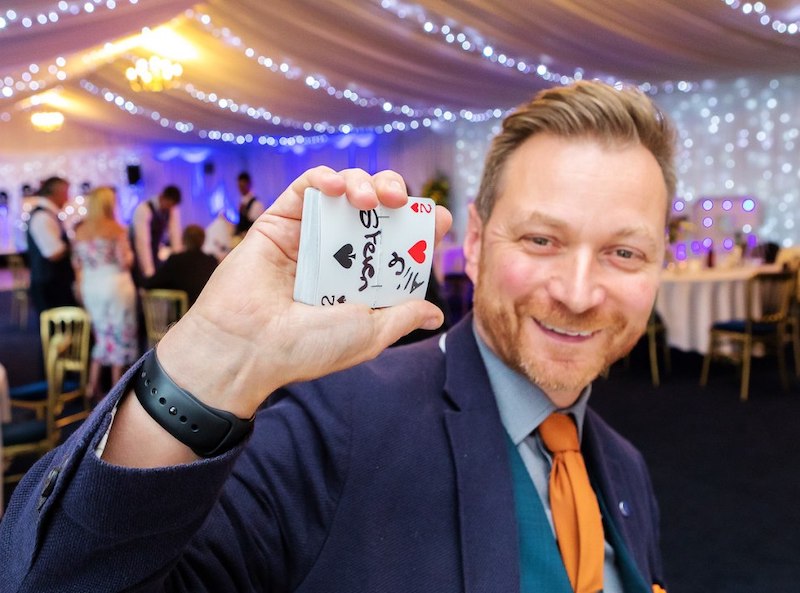 Stage/Cabaret magicians provide a focal point of entertainment for all your guests. This works great as an after-dinner show, with guests being invited on stage and magicians performing grand 'Vegas-style' illusions and delivering feats of visual wizardry. Stage/Cabaret magicians would be a great addition to larger corporate events, allowing all the guests can be entertained at once. Because each magician offers a unique performance pricing can vary hugely, it can range hugely. Expect to pay for years of built up skills, ranging from around £125-£300+
Children's magicians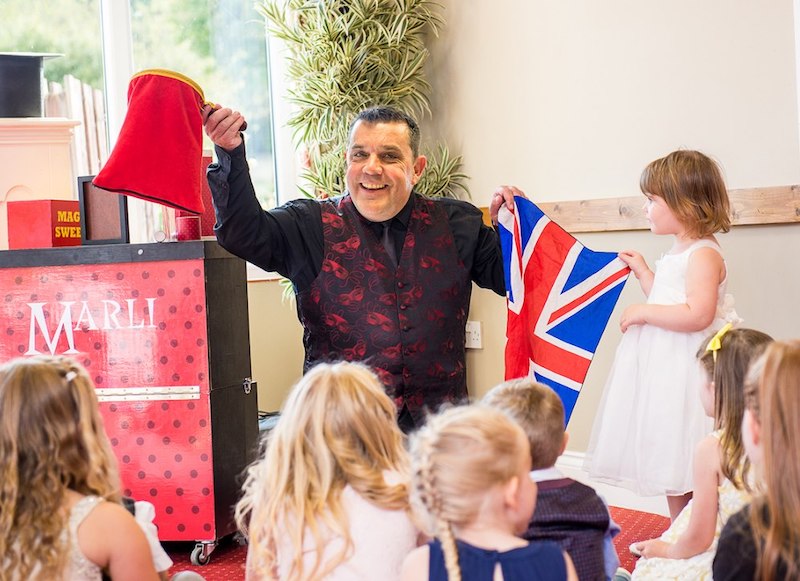 Children's magicians will use a mixture of fun tricks and humour to entertain a younger crowd. They will encourage the children to get involved and deliver a performance full of colour and energy. This type of magic will entertain at children's parties of any age, and let's not forget even adults have a big kid inside them! For Children's magicians expect to pay between £100-200 on average depending on the size of the party, time needed and of course the contents of the show itself!
Mentalists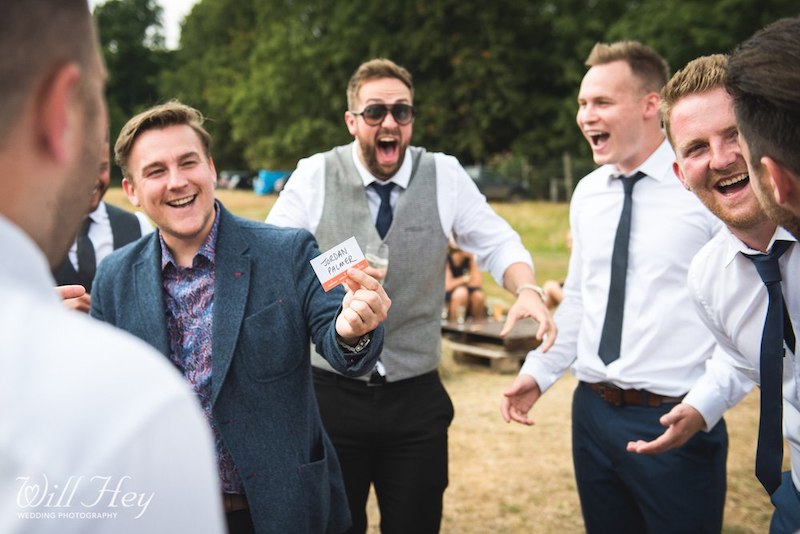 Mentalists include mind readers, hypnotists and mind control magicians. This form of magic was brought to attention by television stars like Derren Brown and can provoke some incredible reactions. Probably better suited to adults, guests will be stunned when they have their minds, thoughts and inner secrets exposed. Mentalists can add mystery to any event, most commonly booked for private and corporate events.
Event Checklist
Where possible, please specify the following in your event request:
Type of magician.
Number of people expected to attend the event.
Time you would want the magician to perform.
Venue details
Things to look out for
Ease your worries...
Be aware that there is no professional regulatory body for magicians so essentially anyone can learn a few tricks and call themselves a magician. Magicians who are members of the Magic Circle or other similar establishments are trustworthy sources.
You should also check that a magician is fully insured before going ahead with a booking; just in case the magician loses a valuable asset of yours in an extravagant vanishing trick!
FAQs
It is natural that you would want to know everything you can before booking. Here are some questions and answers that may clear a few things up. If you have any further queries please let your supplier know and they will do their best to help.
How can I be sure the magician will be any good?
Be sure to visit their website to get a feel for the type of magician they are. Look out for images, videos and testimonials which will help to assure you that you're making the right choice, as well as official bodies like the Magic Circle.
Which type of magician is the best?
Depending on the event different types of magicians will be more suitable. For events such as weddings and private parties, a close-up magician would probably work best as they can interact with guests on a personal level and perform tricks to small groups of people. For larger scale corporate events, dinners or balls a stage magician may be more appropriate to entertain the whole audience at once.
Can I get a magician who caters for both adults and children?
Magic is a universal language that can be enjoyed by all. If you are booking for an adult event which will also have younger guests, close-up magicians and stage magicians often perform tricks that children will also appreciate, though they may be able to specifically cater for children- this will have to be discussed with them in person before booking.
How long will the performance last?
Again, this very much depends on the event; close-up magicians may need more time to perform if there is a large number of guests compared to a smaller party, though stage/cabaret magicians will have their own fixed timescale for their shows.
How much do they charge?
The rates vary depending on the experience and skill of the magician. It tends to be very much a case of "you get what you pay for".