What is the Average Cost for a Mobile Bar?
There are many factors to take into account when considering prices for a mobile bar. Mobile bars allow you to be extremely flexible when considering the size, style, and content of the bar as well as the number of staff serving your guests.
Our suppliers offer anything from fully staffed wedding bars, to unique circular shaped bars and even converted taxis and buses! Once you've made your choice, you can relax, safe in the knowledge that your guests will be fully refreshed for the duration of your event. Depending on how many guests you have coming to your event and the type of drinks you want served, the cost can vary significantly.

Mobile bars come with a range of packages, including cocktails, bubbles on tap and soft drinks. Your specific combination will affect the price of the hire, so expect to pay more for luxury add-ons such as tailored cocktail lists. The most popular option is a mixed bar for pre-paid mobile bar hire, which includes some of these luxury items, so expect to pay around £15 per head for basic packages, £20-25 per head for the standard mixed bar and £30-50+ per head for luxury all inclusive offerings.
Average cost for a mixed pre-paid Mobile Bar on Add to Event: £20-25 per head. So for 60 guests expect to pay roughly £1,500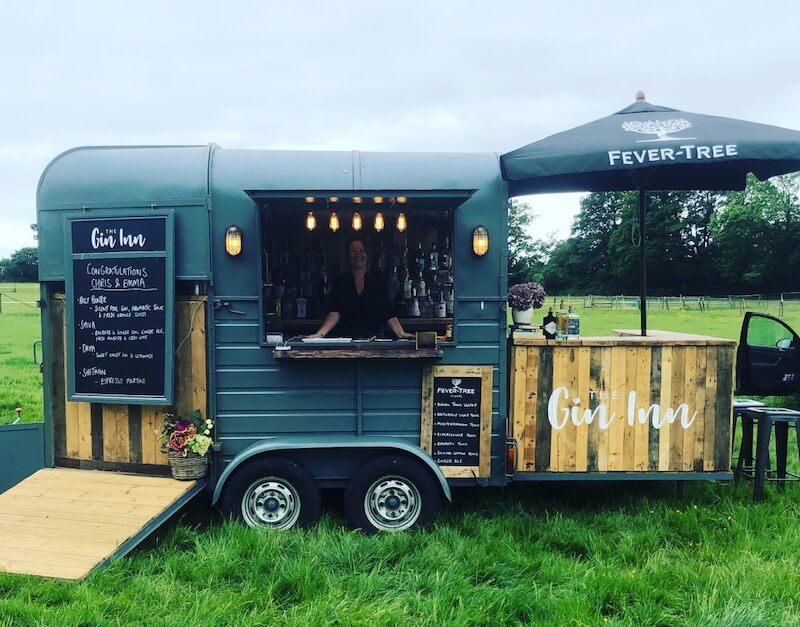 A bar at an event is often something that blends into the background and is taken for granted, and that's fine as long as you pay attention to the details that allow everything to run smoothly. However, there's also a great range of specialist bar options like the The Gin Inn for gin lovers, Beetle Juice for exotic cocktails and Piccolo Prosecco for some fizz; these feature bars definitely won't be overlooked.
First Things First
Before making any decisions, ask yourself a few questions.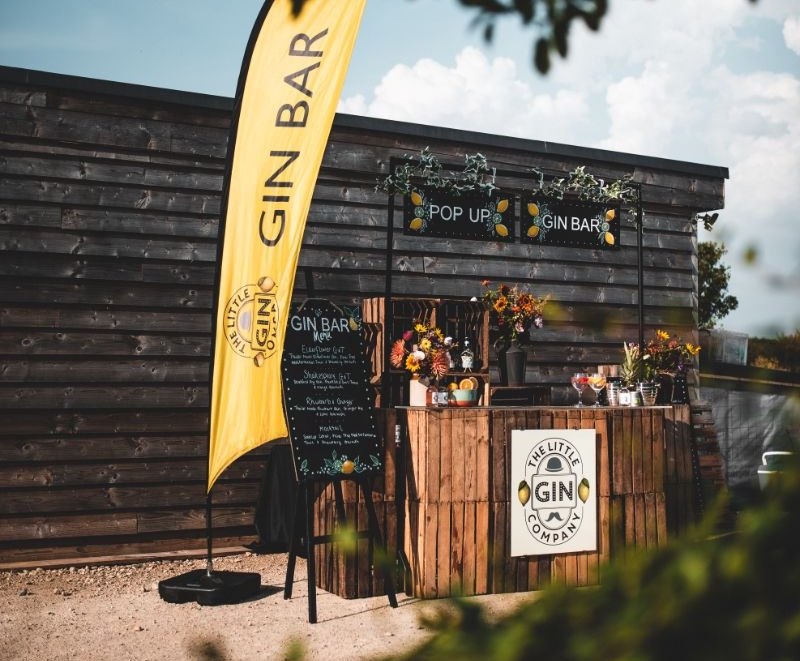 What is your vision? Perhaps you're organising a swanky party where your guests will be tuxedo-clad men and elegantly dressed women. Or is your event a more rustic affair? Perhaps an outdoor festival style celebration? With the choice of bars out there it's easy to select a bar that fits in with your theme.
Do you intend to pay for drinks so your guests can enjoy a free bar, or will guests pay for drinks on the day? The payment method is often determined by the scale of the event. If you want guests to pay at point of sale, but are concerned they may be put off by high drinks prices, contact suppliers individually to find out how much the different drinks cost.
How many staff will you need? Larger scale events will naturally require more staff to be working at the bar. Once suppliers know roughly how many guests you're expecting they can suggest a suitable number of staff.
How long will you require the bar?  For an all day event or wedding you will need to book the bar in for a longer period, often into the evening. Or, you could hire a bar only for a couple of hours for a drinks reception or special cocktail making session.
Types of Mobile Bar
From big bars with lots of choice to specialist bars dedicated to your favourite tipple.
Mobile Bars
Many mobile bars will have an extensive drinks list including beers, ales, ciders, wines, spirits and soft drinks to keep all your guests happy.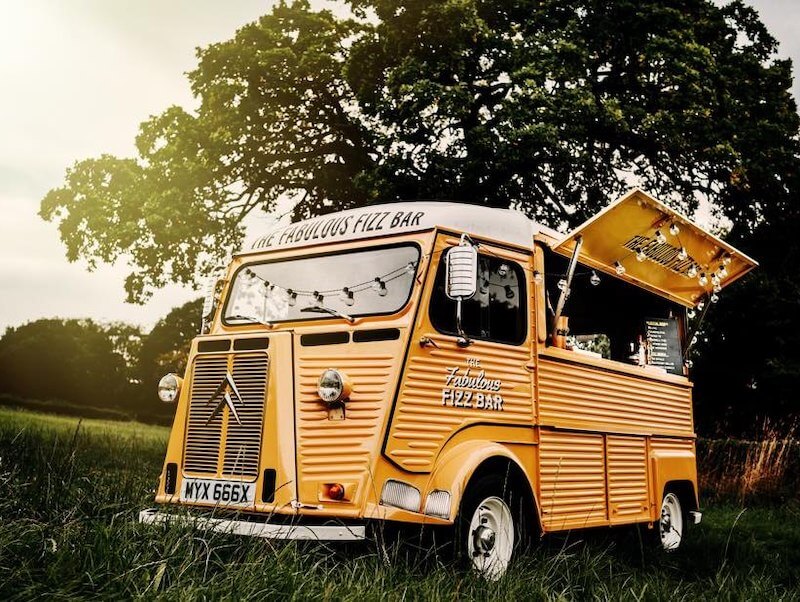 Cocktail Bars
Other bars will specialise in cocktails, providing expert mixologists to create mouth watering concoctions, or flair bartenders for some bottle-spinning entertainment. Some companies will also cater for children's parties by offering non-alcoholic 'mocktails'. Cocktails are more likely to cost around £8-£12 per drink, so make sure to factor this in when planning your event.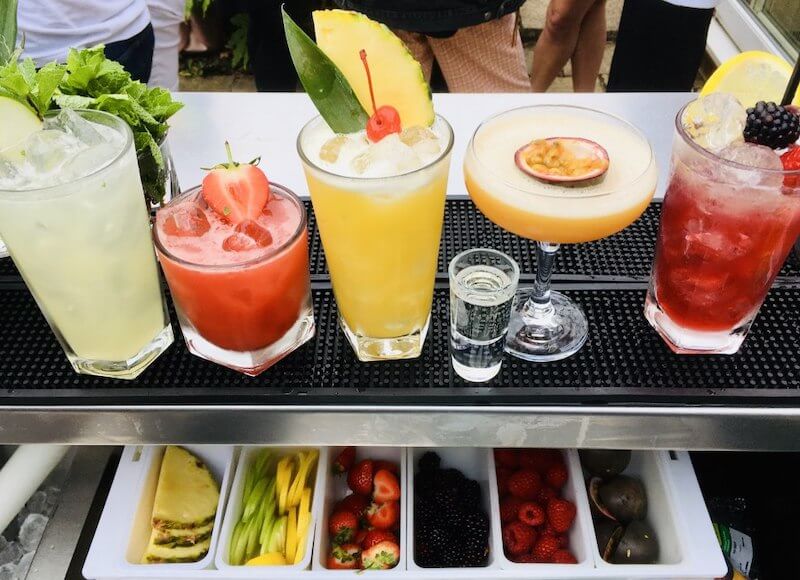 Prosecco Vans
Prosecco Vans rose to popularity a few years ago and they're here to stay! Depending on your event's theme, if prosecco is your thing, you can choose from a variety of options including a horsebox bar, prosecco trike, prosecco wall, or boho pop up prosecco bar, amongst many others. Prosecco Vans are the perfect way to celebrate any occasion and offer your guests a refreshing glass of bubbly in a unique, fun way. The common Prosecco cost depends on the region where it's made and the supply. Prosecco bottles usually range from £10-30 per bottle, so ensure you know how many bottles you're likely to get through at your event!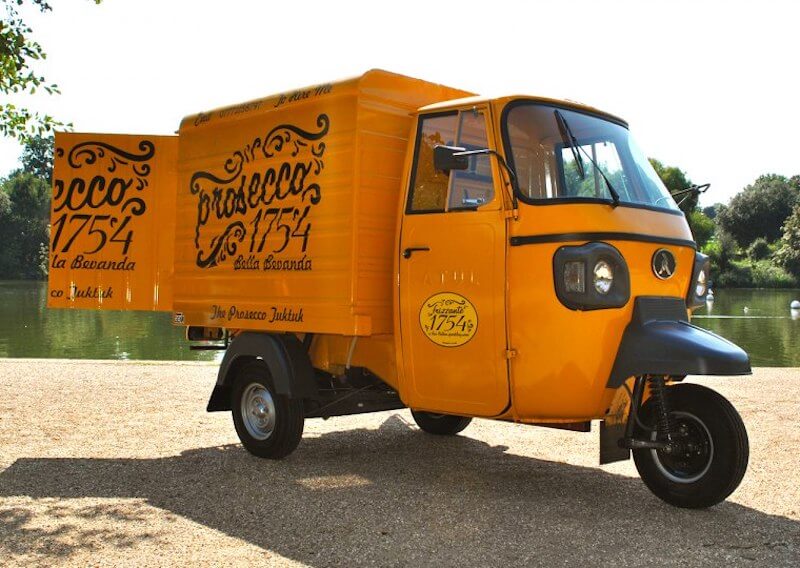 Mobile Gin Bars
Who knew there were this many different kinds of gin? As gin tastings become popular across the UK, mobile gin bars are another option to consider for your event. Many of these gin bars offer their own unique concoctions of gins from across the world and a variety of flavoured tonics. Some even curate their own, unique gins for you to buy and keep as a little memory of your great event!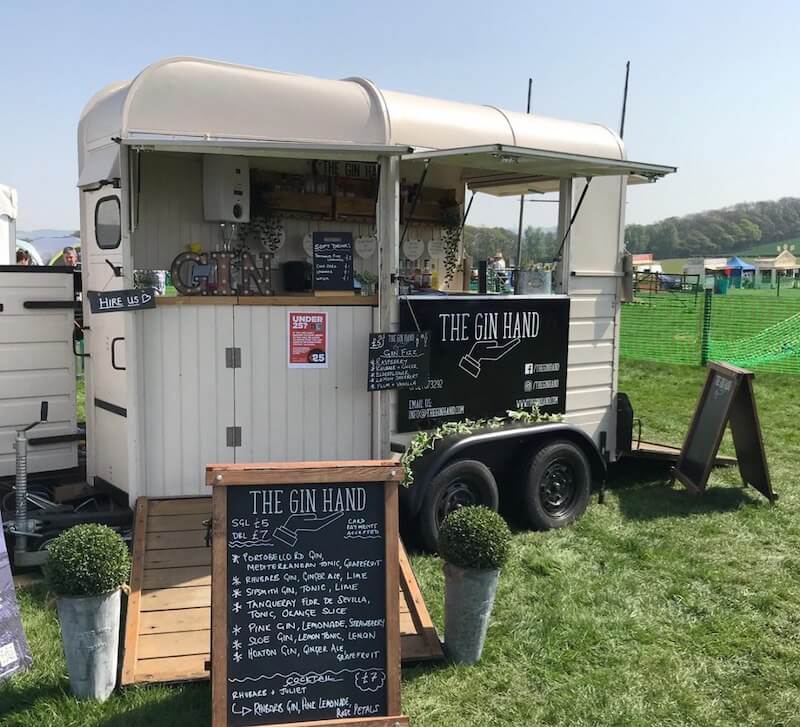 Coffee Bars
Depending on the type of event you're running, you may wish to opt for a coffee bar instead. Coffee bars are a great addition to corporate events, conferences, or even festivals, often providing their own locally baked goods alongside a selection of your favourite hot and cold beverages. Once again, have a think about finding a mobile coffee bar that matches the theme of your event - from converted airstreams to pop up coffee stands - you'll be sure to have everyone wide awake and ready to go. Hot drinks, like coffee and hot chocolate, cost approximately £3-£4.50 per item, making them a much cheaper mobile bar option.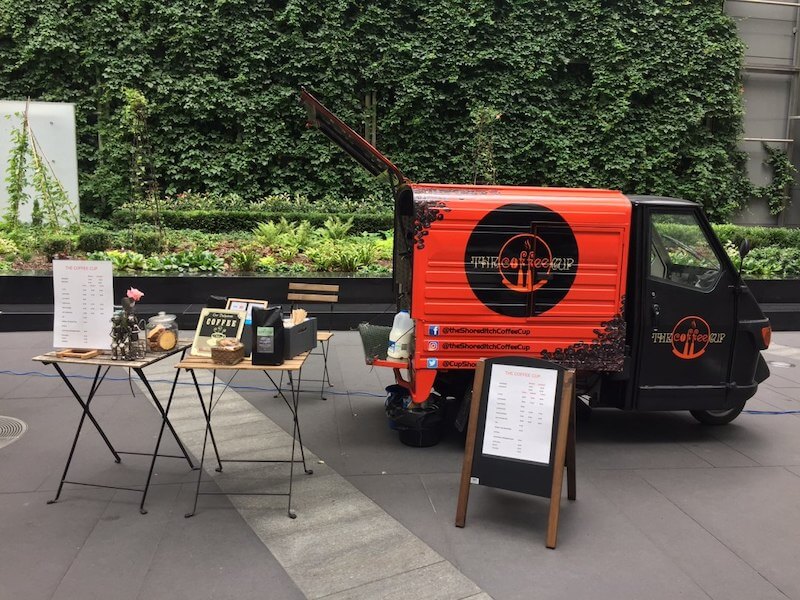 Things to Look Out For
Get the details sorted to make sure your event runs smoothly.
Licensing and Insurance - do you need a license for your mobile bar? The company should arrange this for you, but make sure you check with them before booking.
Public Liability Insurance – again, they should have it covered but check with the supplier before booking.
Get it right – make sure you're getting what you want and be specific about your drink choices when booking, ask suppliers for a sample drinks menu to get an idea and if you have a specific brand in mind which is not on the menu why not request it?
Advice from an Expert
Richard from the Bespoke Bartender Company shares some of his tips and advice for hiring a mobile bar service.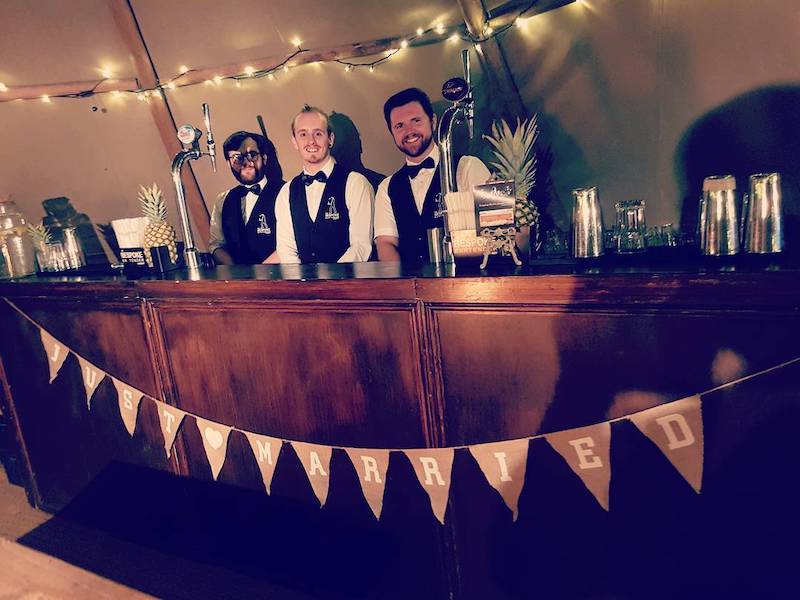 "Always use professionals when planning to do a cocktail event and check their reviews, it's painfully obvious when someone who doesn't know how to make cocktails is hired to do a cocktail party. I guess it's a bit like the difference between a cook and a chef, both can put the same ingredients together but one will do so in a much more magnificent fashion."
"Always check a mobile bar company's website and photos of their previous events to see if they fit with the theme of your party, that way you know the service they provide will be up to your expectations, or those of your client. There are many mobile bar companies spread across the UK, so it's worth having a look around for the one that's right for you (not necessarily the closest or cheapest). There are a lot of small start up companies that will quote incredibly cheap prices for their services, it's worth doing a bit of digging on social media etc to see if what they provide is what you want, or what your client is expecting. Sometimes paying a little more ensures you receive the quality of service you'd like for your event."