Pig & Rig offer hog roast catering and sound system hire for events. They are a growing business with the ability to cater for some large parties. They chat to us about how they got started, their hopes for the future, DJing and branding bread buns!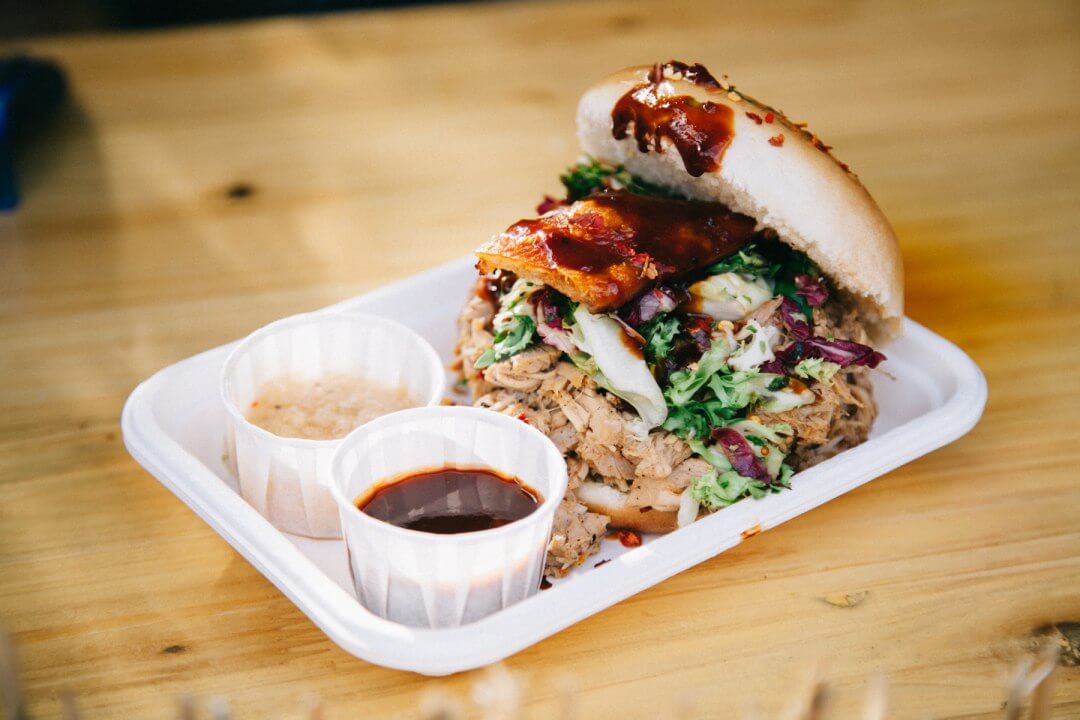 Please tell us a little bit about how and why you started the business
Pig & Rig started in May 2014. Myself and my partner Will came up with the idea after working the UK festival circuit with the Breakfast Club the summer before. We realised that we could develop a successful business out of the two things we are most passionate about: sound system music and good quality food. We saw that there was a gap in the market for what we wanted to provide as a service and pride ourselves in pushing each element of the business to the best outcome we can achieve.
What do you like most about what you do?
What I love most about Pig & Rig is that it brings people together. The combination of a custom built sound system alongside traditional street food creates a unique atmosphere which makes for a lot of happy customers. Creating new marinades and trying out new flavours is also great, we have just started doing a jerk hog roast which went down an absolute treat at the last event we catered for.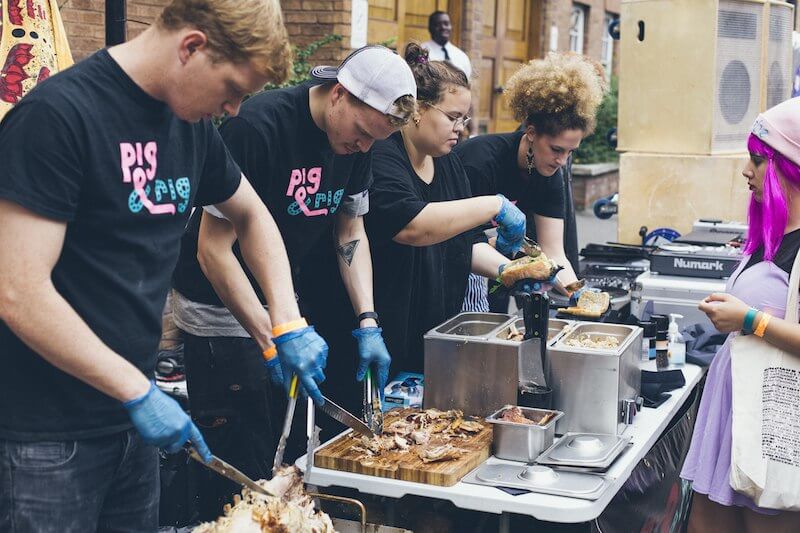 Could you tell us a little bit about the team?
Myself and Will run the business – we both went to art college so come from a creative background. I predominantly manage the sound system side of the business and Will manages the catering side, however it often crosses over. We have a small group of employees who help run the catering aspect who are great, and we also have a large database of DJ's that we can call upon to play depending on the type of event that we are working on.
Do you have any interesting stories or things that have happened? Worked with any celebrities/famous clients?
A couple of weeks ago we had our biggest ever booking: catering for rappers Mobb Deep. It was a private product launch for Puma and Alife and we were roasting a hog outside the venue for all the guests and artists – it was an awesome event and we were very happy to be involved! They had a unique idea of branding all the buns with the puma logo which is something that we have never done before but all the guests seemed to be impressed!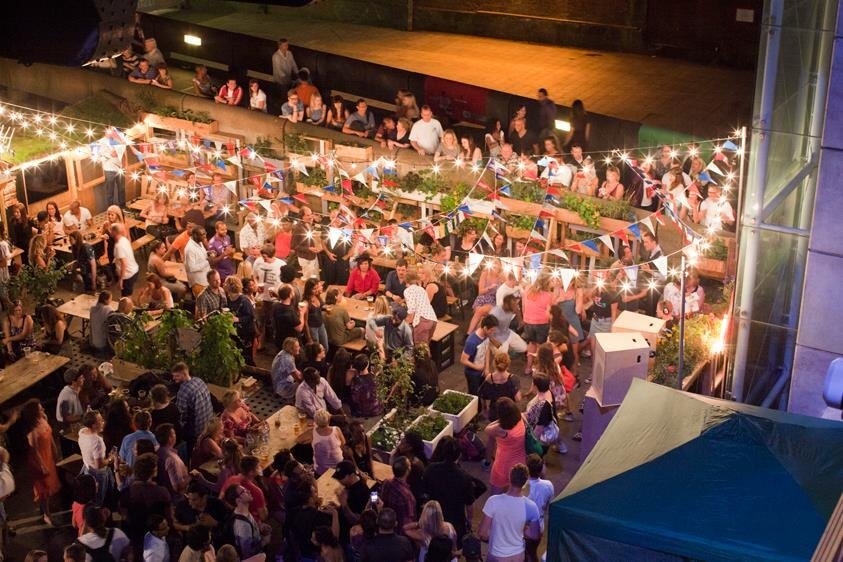 What are your aspirations for the business over the next few years?
We hope to expand as much as possible, develop the sound system, invest in more equipment i.e bigger vans and more hog-roasters to cater for even bigger parties and ultimately tour the UK festival circuit by next summer.
How have you found using Add to Event? What do you like most about it?
Add to Event has been a great tool for us. Since using it we receive daily enquiries and leads that we can follow up on depending on our availability. I think my favourite thing about Add to Event is the simplicity of the site navigation and all the tools available for us to use. We have been listed on other similar sites and have had difficulty getting on with them. I think a booking system should be simple for both the supplier and customer for a smooth transaction and it looks like we have found one.
Pig & Rig are a fantastic example of a mobile business built around a passion for good food, music and events. Getting involved with big brands such as Puma and catering for even larger bookings means the only way is up for this exciting new business.