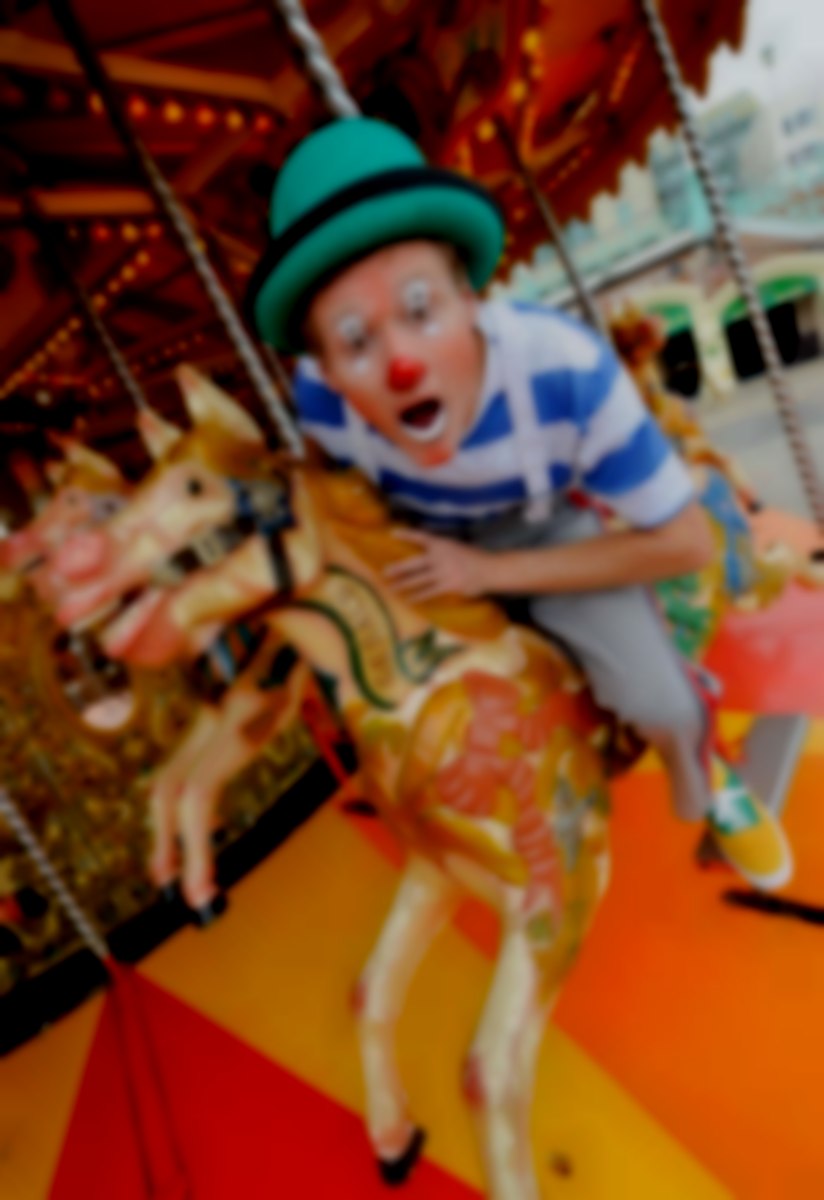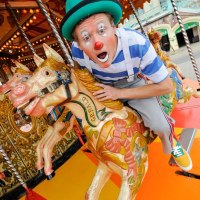 Clown Zaz Entertainmnet
Clown Zaz Children's & family entertainment, circus workshops, mini outdoor circus set-up, fun for all seasons
About Clown Zaz Entertainmnet
Clown Matt Zaz has been entertaining children & families since he was a kid! & takes great pride in his work. Over the years he has made a lasting impact on many children and adults from all walks of life. Zaz spent 10 years living in London and has played a major part in the children's entertainment circuit in the capital city. He has had the pleasure of performing for many celebrity family's, and at many of London's diverse street and park festivals & grand locations and buildings.  
With or without the face-paint traditional yet modern clown shows & walkabout entertainment inc Juggling, Hats, Unicycles, Magic, kiddy comedy, balloons & lots of fun. Have a go Circus workshops and family clown shows with mini Circus set-up & all the circus toys.
At no point during the weekend does Zaz stop smiling. He exudes energy, enthusiasm, joy. The Guardian news paper 17/3/11  
       
Dear Zaz, I just wanted to thankyou, I have allready had lots of very positive comments from guests & was very impressed myself. Rupert Ellwood.
Head of Events and Catering The National History Museum.
Thanks so much for entertaining the troops at my daughter's birthday.Zaz is a true Circus clown
who is miles better than the usual "party circuit" clowns. I would highly recommend him to any
parent looking to entertain a group of children. Interesting show, handled boisterous kids well,
and he's very funny, the adults were laughing too. Small children find some clowns scary –
not this one, he's great! ….B. Field, London.
Typical Clients
Kids and family entertainment for all occasions large and small, Zaz has provided his entertainment at many stores & shopping centres across the south including Harrods, Tesco, Debenhams, Bluewater, Canary Wharf.
Over the years booked for family gatherings in many interesting places such as The National History Museum, Kensington Palace, Kabbalah centre, the Hurlingham members Club,
Crystal Palace FC, Le Manoir aux Quat Saisons Oxfordshire,
the London Gurkin Building, Gatwick & Heathrow Airports,
The Ritz Hotel, Harrods, Lords cricket club & locally at
Brighton Pier and Brighton & Hove FC

Get quotes from Clown Zaz Entertainmnet
and dozens of other professionals in your area